Best Life Insurance Companies UK – Top 10 Providers Updated 2022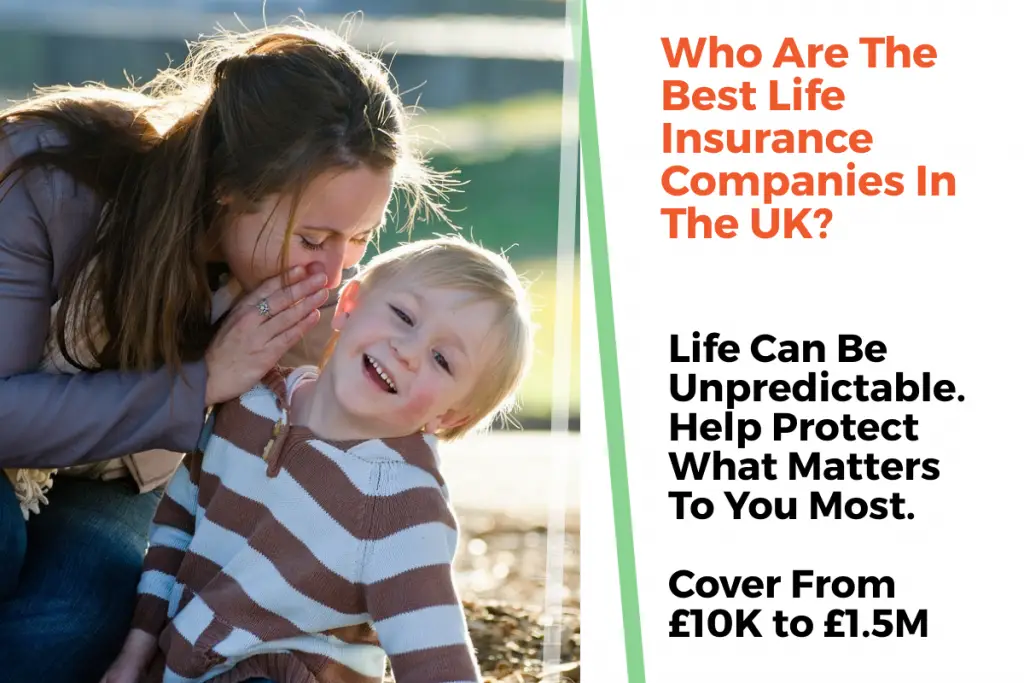 When looking to find the best life insurance policies, we look for a couple of things. The first is to identify companies with the most comprehensive cover. The second is to find if they're offering it at the lowest cost.
Understandably, people look for the best life insurance, and some insurers are better than others in terms of policy exclusions, customer service, prompt payouts and other issues. However, life insurance is so complex there is no "best life insurance policy". It simply doesn't exist.
What does exist is the best life insurance for you. So, you say, well I should go to one of the comparison sites then? No, not necessarily.
The key to getting the most appropriate level of cover for the lowest possible price is getting advice from an expert – not from a far from impartial and impersonal software algorithm.
We are confident we can secure you a better life insurance quote than one offered by the commission-driven and far from impartial comparison engines. Discover how our thorough research can help you get covered without straining your bank account.
Compare Plans From The Leading Life Insurance Companies – No Obligation Quote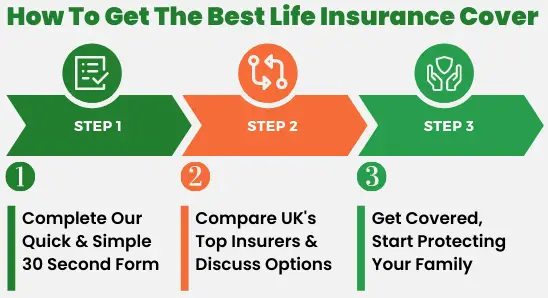 Which life insurance is best?
For our 2022 update, we've delved deep into independent reviews, analysed data from various sources and taken into consideration the customer experience rating data compiled by the independent consumer help group, Fairer Finance.
Without life insurance protection would those close to you be able to do the following if you weren't around to help financially?
Pay off the mortgage. For example an Interest only mortgage.
Clear any outstanding debts/monthly outgoings in your name
Fund their current lifestyle
Buy a new home
Plan for a funeral
Deal with inheritance tax
Pay childcare costs
Plan for any critical illness or medical problems that might happen in the future
Searching for the best life insurance in the UK? Some great reasons to make a no-obligation enquiry today:
Lower premiums – Reliability – Honesty – Caring – Trustworthy – UK Based Staff
Life Insurance Coverage From Only £8 per month. Yes, cheap life insurance is definitely a possibility
Life insurance premiums for Mums and Dads are often better than other insurers
Specialist Life Cover gives your family protection without straining your bank account
Excellent customer reviews for customer service. We'll help you get the cover you want today
Non-discriminatory rates provided for smokers and vapers from multiple providers
Looking for a joint life insurance policy? Multiple life insurance policies can be easily arranged
Best Life Insurance Companies · Help at Every Stage · Simple Quote Process – 60 Sec Form
All insurance providers offer different levels of cover at various price points. Some tend to specialise in a particular type of life insurance such as term life cover or over 50s Life Insurance.
For that reason, we've split our findings into three different sections with the top ten life insurance companies listed for each category:
Term Life Insurance/Term assurance and family income benefit
Whole of Life Cover
Over 50s Life Insurance Plans
Best Life Insurance Companies – Best UK Plans
Below we list the best provider and the best product they have on offer for 2022. There may be terms used that you aren't familiar with, so we have included a brief guide to buying life insurance and life insurance claims (life insurance payout). You will then know what it all means and can make an informed decision on which life insurance premiums best fit your needs and how much cover is required.
The Best Life Insurance Providers For Term Life Insurance
After detailed research we have determined that the UK life insurance companies below were often suggested to be the best for Term Life Insurance: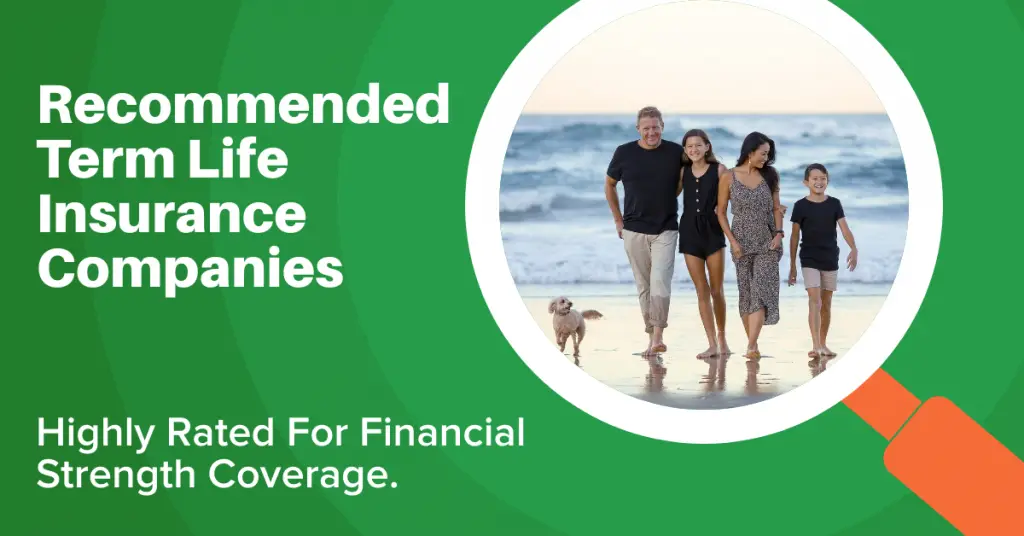 | COMPANY | PLAN NAME |
| --- | --- |
| ⭐Scottish Widows | Protect Personal with lower premiums (Our best value life insurance provider in this category for 2022) |
| LV= | Flexible Protection Plans |
| Nationwide Building Society | Multi-Protection |
| Legal & General | Level or Decreasing Term Assurance |
| Sainsbury's Bank | Level Term Insurance |
| Barclays Bank | Mortgage Protection Plan |
| Zurich Insurance | Life Protection |
| AA (From L and G) | Mortgage Protection and family income benefit |
| Aviva | Life Insurance |
| VitalityLife | Comprehensive or combined cover |
The Best Life Insurance Companies for Whole of Life Insurance
Through our own research the Insurance Hero team has concluded that the following UK life insurance companies below were regularly suggested to be the best for whole of life insurance: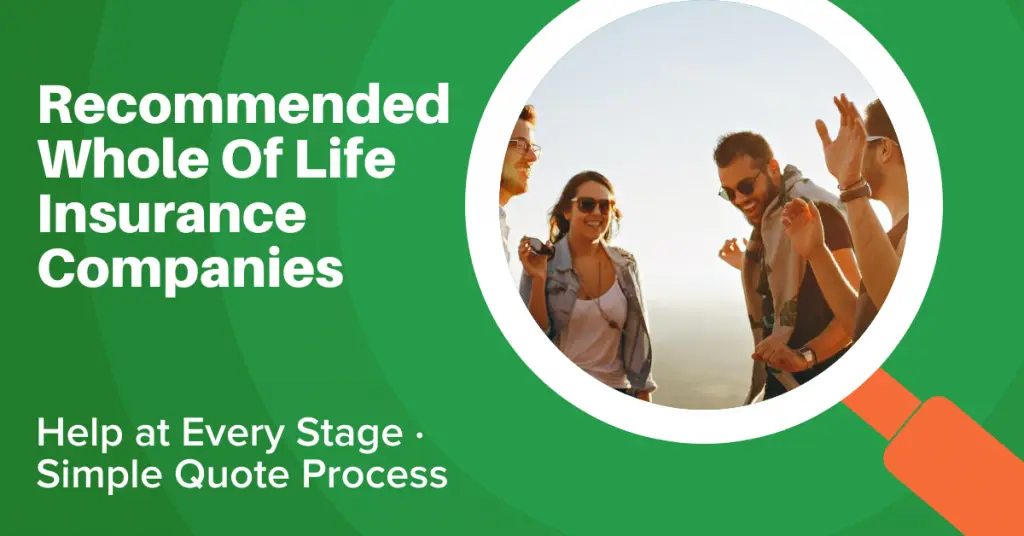 | COMPANY | PLAN NAME |
| --- | --- |
| ⭐Zurich | Adaptable Life Plan (Our best value life insurance firm in this category for 2022) |
| Vitality | VitalityLife |
| NFU | AIG Whole of Life Insurance |
| Royal London | Pegasus Whole of Life Plan |
| Legal & General | Whole of Life Protection Plan |
| Scottish Widows | Protect Whole of Life Cover |
| Aegon | Whole of Life Plans and Critical Illness |
| AIG Life | Whole of Life Insurance or Care Coverage |
| LV= | LifeTime+ |
| Old Mutual | Protect Guaranteed Whole Of Life Plans |
The Best Life Insurance Providers For Over 50s Cover
The Insurance Hero team has concluded that the UK life insurance organisations in the table below were suggested to be the best for whole of life insurance. Follow the link below the table to get a free quote on your insurance – remember, premium prices may differ depending on your medical history and lifestyle choices, such as whether or not you're a smoker or have an on-going condition.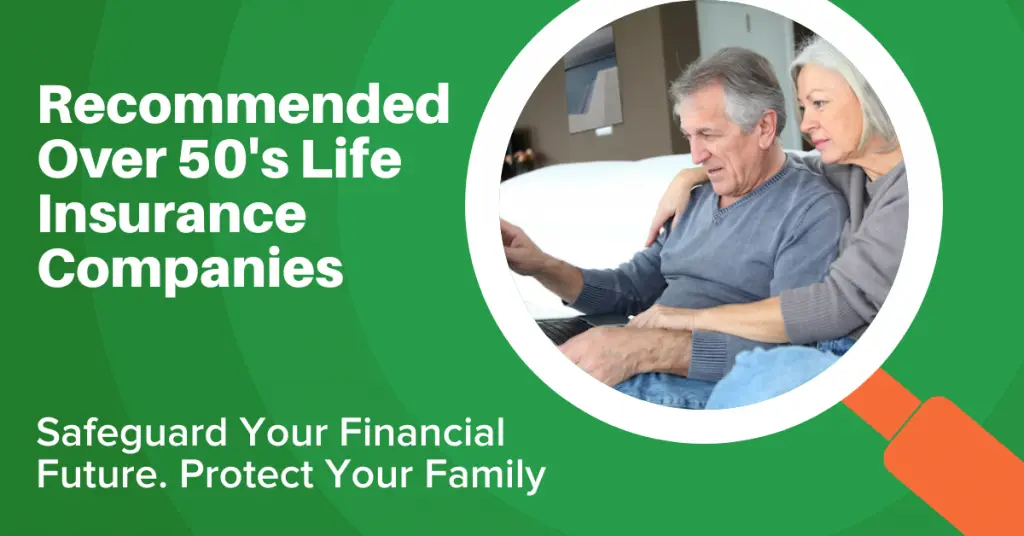 | COMPANY | PLAN NAME |
| --- | --- |
| ⭐Smart Insurance | OUR TOP PICK - Smart Guaranteed Life Insurance Coverage (For Over 50s) |
| Legal & General | Over 50s Life Insurance Plan |
| Sainsbury's Bank | Over 50s Life Insurance Plans |
| AA | Over 50s Life Insurance Plan |
| Post Office Money | Over 50s Life Cover |
| Sunlife | Guaranteed Over 50 Plan |
| Royal London | Over 50s Life Coverage |
| Aviva | Guaranteed Lifelong Protection Plan |
| Santander Bank | Over 50s Life Assurance |
| Liverpool Victoria LV | 50 Plus Plan |
The cheapest life insurance doesn't necessarily equate to being the best for your individual requirements.
For finding the best life cover or critical illness plan to fit your needs and monthly outgoings, the top ten lists above can be a good place to start by getting insurance quotes from each of the top-performing providers.
An alternative is to use our free life insurance cover or critical illness cover advisory service where instead of you comparing at least ten providers, our knowledgeable team of experts will screen the UK's leading life insurance companies to find you the best life insurance quotes. We'll stack the best against each other and return you a customised list of the best providers with comprehensive policies suitable to your unique circumstances and with the lowest fixed premiums
After You Die It's Too Late For Life Insurance! Protect Your Family. Get A Free Quote Today!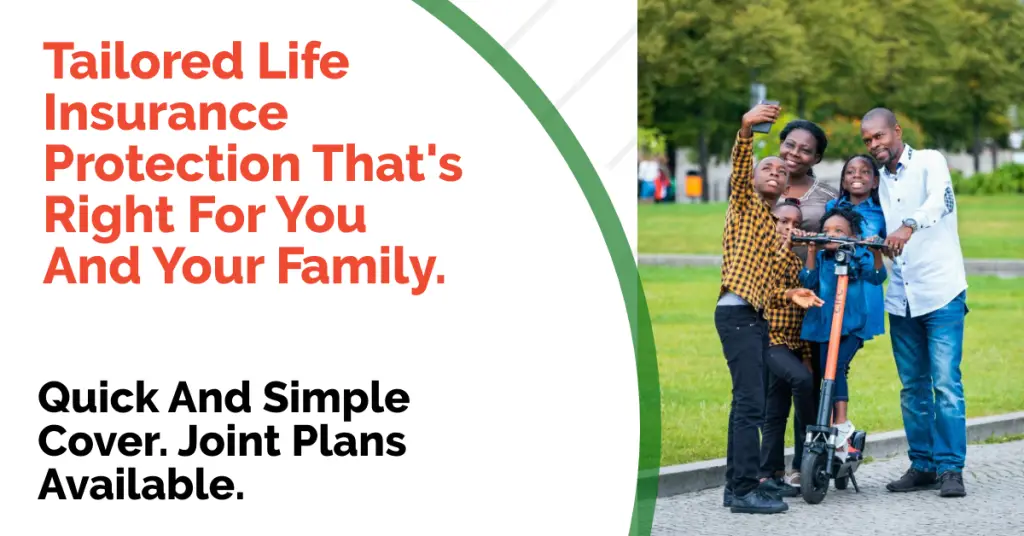 Making Sense of the Terms Used When Buying Life Insurance
What is Life Insurance about Really?
For the person buying the life insurance cover, think of buying peace of mind. A policyholder gains nothing from a life insurance policy.
Where it matters is for your loved ones and whether they need to make a life insurance claim. It's their financial future. It's peace of mind for you to know that if the worst happened, your partner would still have a roof over their head as a rent or repayment mortgage debt can repay in full. Maintain an acceptable lifestyle by being able to put food on the table, pay childcare costs and pay off any other loans or financial debts.
The loss of a household earner due to a critical illness will impact the household income significantly and future spending capabilities. The higher the earnings, the bigger the financial impact. Life insurance cover including decreasing term insurance is financial protection for the nearest and dearest of those insured resulting in a cash lump sum.
How Life Insurance Works
So the question is how does life insurance work? Buying the best life insurance cover or critical illness cover is like paying to enter into a contract, and you as the policyholder need to keep on paying to keep that contract active.
The policy is the contract that you pay. The terms of the life insurance policy are set out when the plan requires the insurance company to pay out the premiums promised within the life insurance policy document.
The fine print is imperative to any contract. You, as the insured, have obligations to be met, as does the insurer. Standard commitments you'd expect not covered is that the policy provider will not pay the sum agreed on the policy if the insured commits suicide within a specific time frame of entering into the contractual agreement.
It ensures that nobody can take their own life deliberately for the financial gain of someone else; thereby, it's an element of security to the insurance provider. It's also a safeguard for anyone experiencing suicidal thoughts and of the belief that their family or dependants would receive hundreds of thousands if they act on their feelings.
The fine print of each life insurance cover insurer will state the terms to meet under the contractual agreement for it to remain valid.
In the case of mortgage protection insurance, those are only active until the mortgage repays, and for term life insurance, the policy remains active for the duration agreed such as ten years to 25 years.
Life insurers payout in the event of death or critical illness, and when people live past the terms of term insurance policies, all the premiums paid remain with the insurance provider. They pay out a large fixed lump sum of money on the death of customers and make their money throughout the life of each customer.
How much life cover should I have?
How much life insurance? It is a question that comes up repeatedly, and it has to be answered with follow up questions:
Do you have people in your life who would need financial assistance in the event of losing you from their life or critical illness?
Of everyone who is in any way financially dependent on you, how much would losing you impact them financially?
How much of a salary would your household lose if you weren't around to bring in a wage? And in your employment, does your employer have any death-in-service benefits that could assist those dependent on you?
Are you the principal breadwinner for your family or dependents?
Have you been searching for the cheapest life insurance and haven't yet found the right coverage?
Compare Quotes From The UK's Top Providers, Completely Free Service, Save Money Now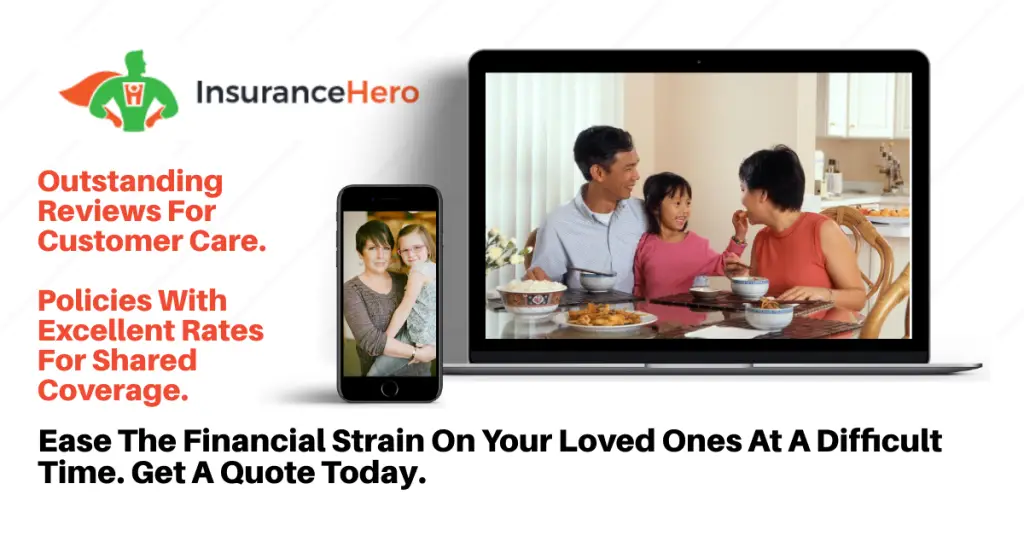 The Average Cost of Life Insurance in the UK
The cost to get life insurance such as a level term policy or critical illness cover will vary by individual. However, as a ballpoint figure, a 38-year old applying to SunLife for a ten-year term life insurance policy can expect to pay £10 per month for a £100,000 policy as a non-smoker with a good medical history. It doubles to £20 per month on average for the same policy but as a smoker with no current health conditions at the time of applying for a quote.
Our life insurance comparison research into how much it costs for a £500,000 life insurance policy, reveals of consumers polled by Critical Research, most assume the average life insurance cost for a £100,000 policy is £51 per month; so cheaper than many thought.
The Different Types of Life Insurance Available
While it is a good idea to compare different providers, top 10 life insurance companies and how much life insurance costs when researching life insurance products, you do need a place to start. That place is with the type of life insurance that's most suited to your needs. There are as many types of policies as there are providers and comparison sites.
Some of the larger insurance providers will cater to all types of life insurance and critical illness cover. In contrast, there are what are considered niche-specific insured providers, who perhaps only cover term life insurance for those with diabetes or others who specialise in providing cover for cancer patients.
A list of the most common types of policies are:
Whole of life cover
Whole of life insurance is as it sounds for the rest of your life. It sounds favourable on the surface, but there are some things you ought to know. Like the life insurance quotes you receive for your monthly premiums are not fixed for life. The best life insurance companies review periodically, usually every five years. When they are, the insurance provider can increase the premiums. If you prefer to lock in a monthly premium, that's going to cost you extra from the outset.
The upside is, then it is done. You keep up with your monthly premiums, and you don't have to worry about it expiring. Or being close to renewal and finding yourself worrying about all those medications you're on now that you weren't when you took the policy out.
There is a guaranteed element, which is why people often want to choose this cover, but when you learn what the insurance cost can be, it may work out to be out of your comfort zone.
To get to grips with whole of life cover and learn what you would agree to with this type of cover, read our life insurance comparison guide to whole of life insurance cover.
Level term cover
With a level term insurance policy, everything remains constant throughout the term of the policy. The contract lays out the amount you'll pay each month in life insurance premium to the insurer, and the insurer agrees to pay the agreed-upon fixed amount sum upon your death. The term part is how long the policy will be active. That can be ten years, fifteen, twenty years and up. When the term is over, the plan expires, at which point you'd have the option to renew, switch to a different policy, or remain uninsured. There is no cash value paid out if the level term policy expires. The policy premiums sums paid are not returned. See our explanatory guide to level term life insurance.
Over 50 life insurance
Many consumers think they need this type of life assurance just because they're over 50 or a certain age. It's not required. Insurers are not allowed to discriminate based on age or inflict an unfair upper age limit. It's the law. Insurers and the best life insurance companies focus on the guaranteed element of the over 50s plan when compiling bespoke life insurance quotes.
For those who feel you have health issues or a pre-existing medical history that would drive your premiums up, still get the quotes for a more general life insurance policy first because there's no guarantee that you need the assurance. If that were the case, you'd likely have two choices. To increase your life insurance policy premiums in favour of a higher fixed lump sum payout or stick to the same policy payout you were considering in support of lower monthly payments.
See: Over 50 Thinking About Life Insurance? Here are Your Real Options If you find your quote for life insurance is higher than you anticipated, then over 50s plans can be beneficial because of the guaranteed acceptance for the cover and tax free lump sum.
The Easiest Way To Compare All Leading Providers. Best Price Promise. 100% Independent.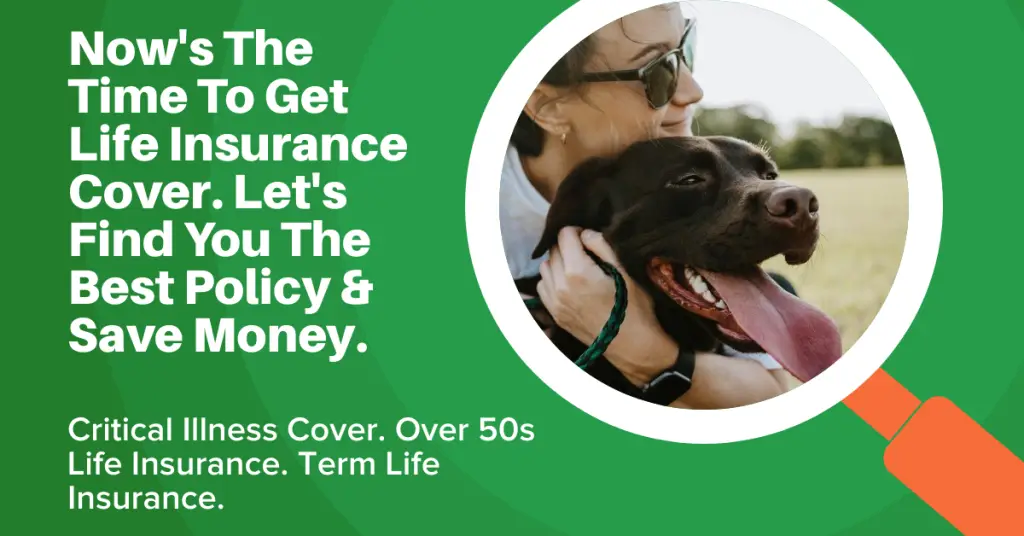 The comparisons which we researched here do offer the best price for comprehensive levels of cover, with many being flexible. However, there can be factors such as lifestyle factors, pre-existing health problems, terminal illness, alcohol abuse, being a smoker, and other qualifying criteria like drug overdose by each insurer that can affect premiums.
Decreasing term life insurance cover
As the biggest life insurance providers will tell you, a decreasing term policy costs less than a level term as the sum insured is not fixed. It's an agreed amount whereby your premiums remain constant through the duration of the policy, but the amount your life policy paid reduces. It is often used as insurance for the repayment of mortgages. The more mortgage payments you make towards your home, the less your dependents will need to repay the bank or lender in mortgage repayments. Click here for more details on decreasing term life insurance
Life insurance with funeral cover
With the cost of funerals rising, some insurance providers don't force your loved ones to use the money they pay out to pay for your funeral. You can add on funeral cover to your life insurance policy, whereby the insurer will meet the funeral expenses in addition to a full sum of money payout to your loved ones. Naturally, there will be a cap on the expenses the policy will pay such as £5,000. It can work out cheaper or more expensive than purchasing a prepaid funeral plan.
Life insurance with critical illness cover
These types of life insurance policies cover you for two scenarios. 1) Full payment of your policy's insured amount in the event of your death. 2) Upon being diagnosed with any defined critical illnesses.
A key term to critical illness is "defined". A critical illness cover policy could list a defined serious illness as stage four cancer or heart attack. That would mean the policy would only pay out upon you being diagnosed with cancer once it's spread to other parts of your body. It would make it difficult to treat and unlikely to be cured.
If that were the case, you'd likely want a more sympathetic insurance provider with a better policy that would provide a lump sum payout for your care and any medical bills throughout the treatment process before it spread. A life assurance policy listing medical conditions like a pre-malignant tumour as a defined illness and therefore would cover you in the event of an early-stage diagnosis of a cancerous tumour before it spread to other major organs.
Critical illness, own risk level and medical conditions can integrate with life insurance or can purchase as a standalone policy when we compare life insurance plans on your behalf.
If you feel this type of cover would be important, find out more about how critical illness cover works and how to shop for the policies smartly.
Buy Life Insurance Related Reading:
How To Easily Compare Life Insurance Quotes
The Differences Between Life Insurance and Assurance
Reduce Premiums By Comparison-Shopping-How To Compare Life Insurance Policies
Insurance companies are not the only providers of life insurance in the UK. Building societies, banks, high street retailers, and supermarkets also offer these best cover plans. In some cases, a company may sell insurance plans provided by another company.
For example, Legal & General life policies are available from the Nationwide Building Society. Where the plan is purchased may determine the premium even if the policy and insurer are identical. These factors reveal the importance of comparison-shopping to find the best offer.
A life insurance broker regulated by the financial conduct authority deals with multiple life insurance companies to compare life insurance policies and some brokers operate online. A financial conduct authority-regulated broker may pass a portion of its commission fee to a policyholder so it can offer a type of policy and life insurance quote that is more competitive. Insurance Hero has always strived to offer our customers the best life insurance UK plans and offer a no-obligation quote service. We make sure you only pay premiums that are fair and suitable for you with no hidden small print.
Some brokers rebate commissions throughout a policy term, resulting in an ongoing premium reduction. UK residents can find the best or compare competitive quotes for life insurance from both online discount brokers and price comparison websites. Some provide perks such as gift cards and vouchers on single policies or a joint policy.
Cashback websites offer third-party buy life insurance rebates to consumers purchasing life cover or joint life insurance and even car insurance and travel insurance directly from a life insurance company. Cashback and voucher offers are usually the best options only when the premium is at or near the top of the table. Offers for cashback differ between sites so the same insurance company may offer a different voucher or cashback deal through different cashback sites.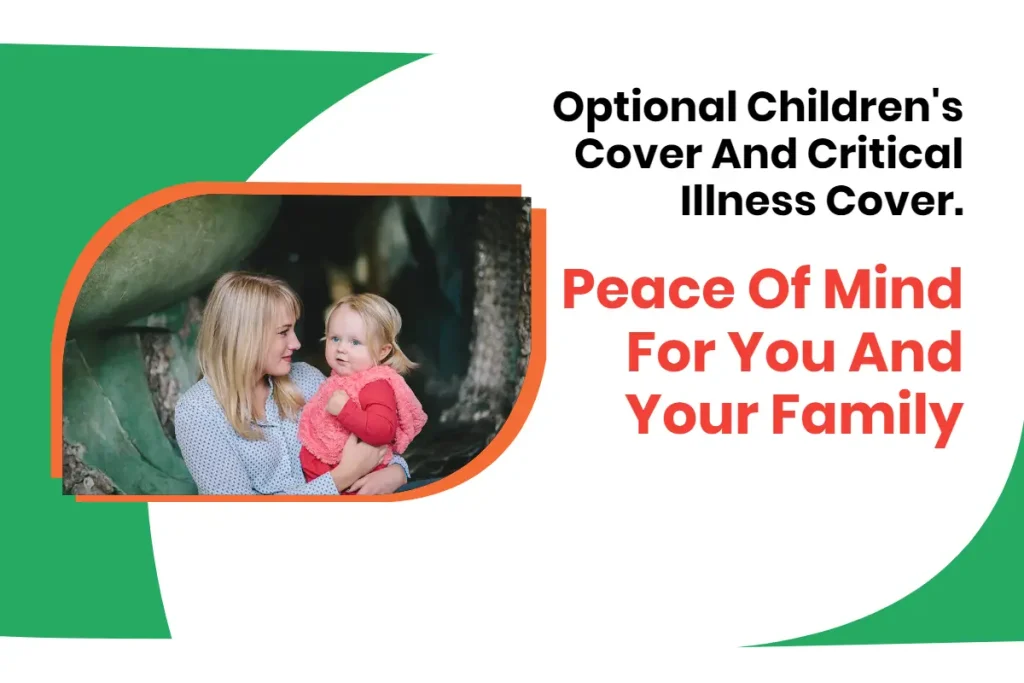 Direct Purchasing
To discover which life insurance is best, some UK residents bypass cashback and price comparison sites and purchase their life cover directly from a provider. Many people also wish to add critical illness cover. Based on the age, smoking status, and health of the insured and the term of the policy, different providers are best. LV=, Aviva, Saga and Zurich are several providers to look at during the research phase, as they all offer competitive life insurance quotes.
When buying insurance, critical illness cover, single policies or joint life insurance direct, it is essential to comparison-shop for best cover insurance quotes, but this process can be time-consuming. For consumers who need life insurance, it is better to get free advice from a financial provider, an unbiased insurance professional or adviser.
Some UK non-profits and charities offer free advice regarding finances, the best life insurance companies and insurance issues. Top 10 life insurance companies charts can give you a quick overview but often lack detail. If you choose to compare life insurance quotes with us, we can guarantee a bespoke service that will provide life cover that matches your circumstances exactly.
After identifying the most suitable cover such as critical illness cover and the best life insurance companies, consumers should use the guidance above to locate the best plan or single policy with the most reasonable premium from the most reputable life insurance provider. Remember the best life insurance policy or level-term life insurance plan is not always the cheapest but the one that closely matches your circumstances and medical history. Please also remember to read the terms and conditions in detail and review policy documents when you compare life insurance quotes.
What does sum assured mean? Get the cover you want
The sum assured is the maximum amount of insurance coverage provided by the insurer on the life insurance policy. It is also called a death benefit. This is what your beneficiary receives when you die during the term of the policy, so insurance companies put some conditions on this benefit.
One of the conditions is that you must die during the term of the policy. So if you live beyond your particular policy term, then you do not become entitled to sum assured because in simple words it means that your life continues and thus sum assured will not be payable. For example, when a 10-year policy matures, the sum assured will not be payable if the policyholder is still alive.
Sum assured has another condition that you do not commit suicide after buying the insurance policy, although this condition does vary from company to company so it's important to read the policy document before buying any term life insurance plan. If you die due to an accident or murder then your beneficiaries will receive the sum assured.
Without Life Insurance in place, this is all the state will pay
The Bereavement Payment Support System are health history and wellbeing services that came into effect on the 6th of April 2017. For those financial dependents who have lost, or know someone who has lost a civil partner, husband or wife since the introduction of Bereavement Support, here's what you need to know and why everyone needs financial protection now if a loved one should pass away.
Life Insurance is Fast Becoming a Necessity rather than a Luxury to Provide Peace of Mind and Financial Security
Which family members are providing a household salary? With a large proportion of families being dual-income homes, the loss of a loved one is going to impact household finances, living expenses, credit score and family income benefits.
Can your family or a dependant survive comfortably with a maximum of £9,800 paid over 18 months before being left with no additional financial support?
How much National Insurance has you or your partner paid over the years because that will impact the amount that they'll be eligible to receive?
In all cases, the payments are only going to continue for one year, before any bereavement payments begin to be affected by other benefits. It pushes the state benefit your civil partner, husband or wife receives towards the benefit cap limit, after which, the household income will drop again to keep it below £20,000 per year to take care of your family with you gone.
The only way to safeguard your family's financial wellbeing for the future is to take things into your own hands. Put life insurance, level term life insurance or critical illness insurance in place, and then you'll know they'll be taken care of financially for way beyond a year after losing a loved one. You should also consider a joint policy or single policies and there are many options available. Be prepared for health questions and try to live a healthy lifestyle. Non-smokers and life insurance for women and females are always going to get slightly better deals and cheaper premiums overall. We can research the many life insurance policies available to you on your behalf.
It is especially important for those who have had breaks in employment, causing a gap in NI contributions or other debts, as that could mean there's lower or even no payments eligible for the surviving spouse, civil partner, husband or wife.
If you have a change in circumstances in your life and would like to discuss cover or change an existing policy we are just a call or e-mail away.
What are pre existing medical conditions?
When considering a new life insurance policy people have asked us about Pre-existing conditions. This is a term used to describe medical conditions, illnesses and injuries that existed prior to or was ongoing during a persons insurance coverage. Pre-existing condition life insurance can be a complex area affecting life expectancy, but we would welcome any questions you might have on this subject, so please seek advice and feel free to get in touch today We'll cut through all the jargon and small print and let you know if you might be considered a higher risk.
What medical conditions, illnesses and injuries are considered pre-existing?
The following is a list of examples that may be deemed pre-existing medical problems by a life insurance provider:
Cancer or suspected cancer
Diabetes requiring insulin or oral medication
High blood pressure (hypertension)
Heart condition (heart disease) including high cholesterol
Lupus
Migraine headaches, which are accompanied by a statement from a physician that the migraines occur more than twice a month or last for at least three months.
Pregnancy, miscarriage, abortion and childbirth
Cerebral palsy
Hypertrophic cardiomyopathy
Kidney disease (including nephritis)
Mental disorders (psychosis), including anorexia, bulimia and post-traumatic stress disorder.
Multiple sclerosis, if degenerative or progressive
Muscular dystrophy
Organ transplant
Paraplegia or quadriplegia
Paralysis, muscular or otherwise
Terminal illness or if not yet determined to be terminal, an individual must have a statement from a physician that the condition has lasted or is expected to last for at least 12 months.
Congestive heart failure
Coronary artery disease (heart disease) includes high cholesterol and high blood pressure
Peripheral vascular disease (narrowing of the arteries to the legs)
Pneumocystis carinii pneumonia (PCP). Individuals with other types of pneumonia may qualify but only if they are also taking drugs for tuberculosis.
You can see that many pre existing medical conditions include chronic conditions that might affect life expectancy…but this list is not exhaustive (for example, HIV/AIDS is deemed non-pre-existing in most cases by many life insurance companies). People who are concerned about this and whether life insurance pays out should speak to their health care provider or insurance agent for more information about the particular situation.
Issues can occur when a person has a pre-existing medical condition that requires surgery or that individual had a serious illness or injury in their medical history and did not disclose this information when they applied for a new insurance policy.
What is income protection insurance?
Income protection insurance ensures that if you have an accident or specific illness and can't work for a certain time, the income from your employment or other debts would be replaced.
Income protection insurance is often referred to as permanent health insurance. This is because it does not provide protection against only one specific event such as death, terminal illness, self-inflicted injuries, or critical illness cover.
It protects against a range of life changes or medical problems that could prevent you from working and earning an income for a period of time. These events include long-term sickness/injury which makes you unable to work, cover debts or accidents & emergencies resulting in a hospital stay and cancer treatment. Income Protection can also pay out lump sums on the diagnosis of specific illnesses such as heart attack, stroke or dementia thus covering your financial commitments.
Every person or business owner has a different occupation and medical history, so they will need to find the income protection insurance which best matches their needs.
There are two main types of cover available:
• Own occupation – where you can claim benefits if you cannot work in your own occupation due to sickness or injury. If you are unable to do any job, even one that is less demanding than what you do now, then this type of plan provides payment for an extended period of time until it is possible for you to return to work at some point in the future or until retirement age (whichever comes first).
• Any Occupation – this option would payout if you could not carry out any kind of paid employment. However, there may be restrictions about what kinds of jobs you are able to return to in order for the insurance company to continue paying your premium.
There are many options available when it comes to income protection insurance to cover your financial commitments.
These include:
The length of time that you need income replacement for, which can be anywhere from 6 months to 5 years or beyond.
The amount of coverage that you need, including how much of your income will be replaced.
The payout structure, which can include a lump sum settlement, regular payments for a set period or a combination of both.
Benefits such as terminal illness cover and critical illness cover could increase the overall value of the insurance policy.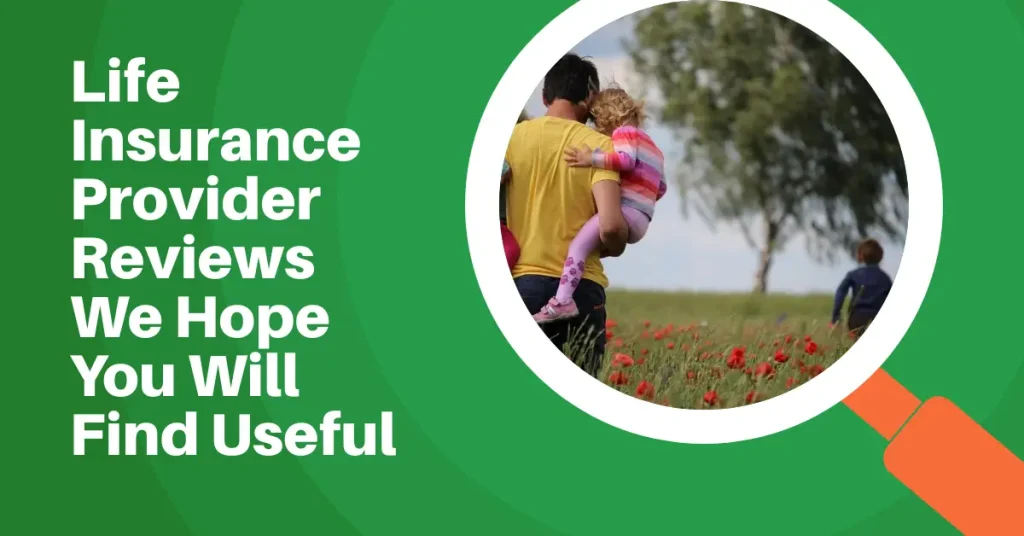 Frequently Asked Questions
Why Would Life Insurance Not Pay Out?
There are many reasons why the insuring company might decide not to pay out life insurance. It all depends on the terms of the contract that has been signed. Some of the most common ones include suicide, non-disclosure, and people outliving the term life insurance policies they have taken out. In order to prevent insurers from not paying out, keep close attention to the details of the life insurance contract being presented to you.
What's the Age Limit For Life Insurance?
While there are no set limits for taking out life insurance, the common practice among insurers is to refuse to sign a contract with people who have passed a certain age threshold of life insurance. Typically that threshold is 80 years old. Generally speaking, the best age to get life insurance is when you're young, fit and healthy – between 20 and 30.
How Many Life Insurance Policies Can I Have in the UK?
There is no legal limit as to how many life insurance policies you can take out. However, it is worth keeping in mind that having too many of them can be difficult to manage, not to mention the financial cost that goes along with it. Sure, your family will get multiple payouts in the event of your death, but you'll also have to deal with multiple premiums every month, as well as the added trouble of your beneficiaries having to file multiple claims.