Life Insurance For Farmers – Essential Guide 2022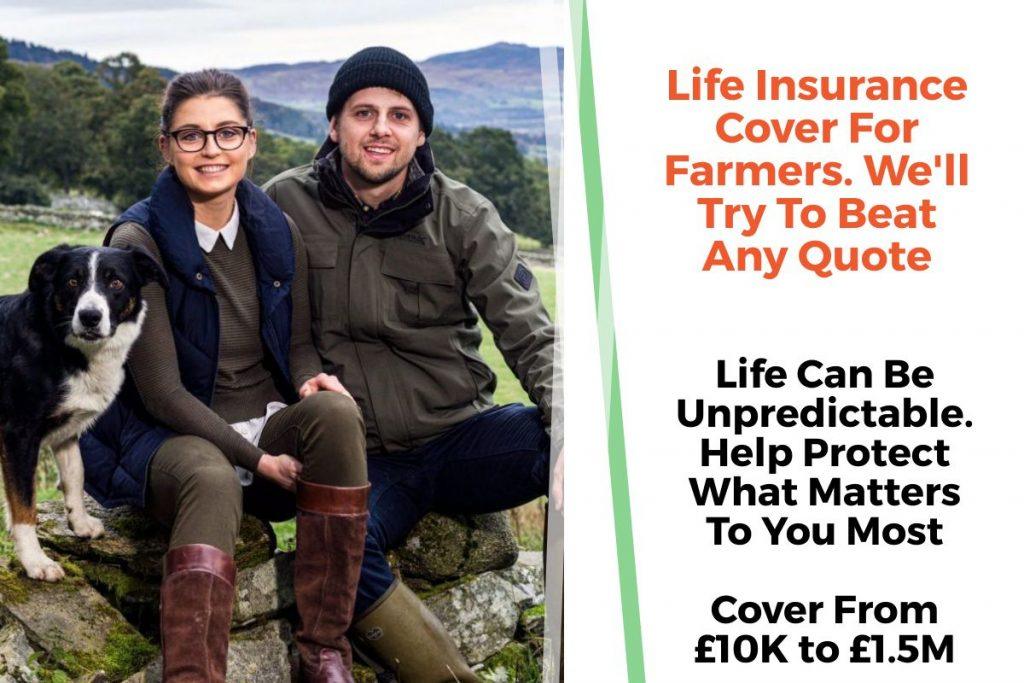 Do you own or work on a farm? Do you sometimes worry about what would happen if you were to have an accident and not be able to work again, or even worst die as a result?
Did you know that life insurance provides financial protection for both you and your family, giving you the peace of mind to enjoy your work without financial worry? Read on to find out more about how life insurance can help farmers.
Reasons To Consider Getting A Free Quote Today:
Affordable policies, meaning you will be able to find one that fits your budget
Get a policy that is tailored specifically for you. Be fully protected whatever happens
Outstanding reviews for customer care
Policies with excellent rates for shared coverage
No obligation to proceed after getting a free quote
Friendly and easy-to-use service
Favourable treatment for smokers and vapers
Help Protect Your Family's Future, Compare Top Insurer's. Find Your Cheapest Quote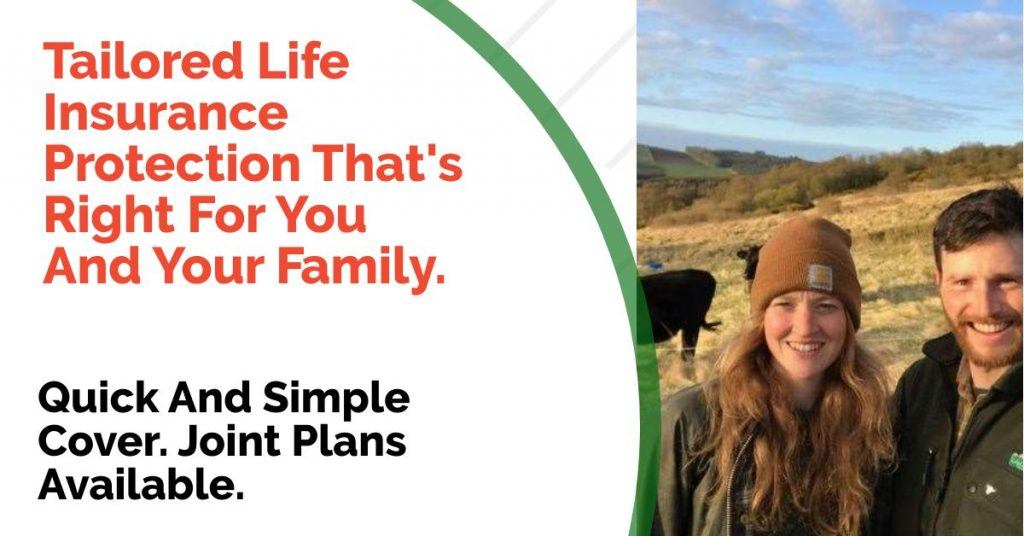 Life Insurance For Farmers – Understanding Your Farming Activities
Here at Insurance Hero, it is our job to understand the full range of your farming activities. We have experience providing life insurance for farmers, and our strength lies in aligning your daily duties with a policy that is an accurate reflection of them. It means if something happens to you, we have put in place a policy that closely matches the premiums paid minimising the chance a policy does not payout.
We undertake our fact-finding through a detailed questionnaire. Our questions are in detail but not obtrusive. Insurers like to work with us due to our diligent work where the correct information about your circumstances is passed on, leading to an accurate quote.
What questions will an insurer need to know about your farming activities?
Questions that need answering specifically about your daily tasks on the farm will include:
What type of farming do you participate in?
What type of livestock are you involved with?
Have you taken any time off from farming in recent years?
Do you use heavy machinery?
Do you work at height?
How many hours do you work a day on the farm?
The answers to broader questions regarding your circumstances will also have an impact on the premium level. Questions may include:
What is your weight?
What is your height?
Are you a smoker or a non-smoker?
Do you take drugs or drink alcohol?
How old are you and how long do you need insurance cover?
What level of cover do you require?
How much do you earn either on a weekly, monthly, or annually basis?
Do you have any pre-existing medical conditions?
Farmers, Protect Your Loved Ones & Plan For The Future With Affordable Cover. Quick Quote Form

For a competitive, no-obligation quote contact Insurance Hero today on 0203 129 88 66. Our professional brokers will help you put that perfect farmer's life insurance policy in place that closely aligns with your farming activities.
How Does Farmers Life Insurance Work?
Farmers life insurance is protection in the form of a payout to designated beneficiaries should you pass away suddenly, including resulting from your farming activities. Any payout funds through regular monthly payments called premiums paid to the insurance company throughout the term of the life insurance policy.
Farming from a Life Insurers Perspective
From an insurance company viewpoint, farming is a slightly higher-risk occupation. The reasons for its inclusion as higher risk include the following:
Working with dangerous livestock, including cattle, horses, and sheep.
Using dangerous cutting machinery, including saws and hedge trimmers.
Driving heavy vehicles including tractors
Working at height
Working in potentially hazardous environments
Farming – A Varied Occupation
Farming is an extremely varied occupation. The risks faced by dairy farmers may be different from farmers within an agricultural operation. One may be operating heavy machinery, which can be dangerous, whereas another is leading cows to pasture.
One activity may result in farmers being quoted life insurance close to standard terms. In contrast, the other may face loaded insurance premiums that reflect the additional risk of day-to-day activities. It is therefore crucial that all your tasks on a farm are correctly identified.
Who Should Get Farmers Life Insurance Coverage?
We have a straightforward question for you. Do you have financial obligations that will still need paying if something should happen to you? Would it put your loved ones in financial hardship to keep paying these debts?
If you have any of the following financial commitments, then you should consider life insurance for farmers:
A mortgage
Hire purchase agreements
Car finance
Personal loans
Credit card debt
Equity release loans
School or university fees
Bank overdrafts
Selecting the Correct Amount of Insurance Cover and Policy Length
A dependable life insurance broker will know what policy criteria best meets your needs in terms of both the duration of cover required and the size of payout should you pass away unexpectedly.
The primary considerations when deciding on the period and size of the coverage are the following:
If you have a mortgage or other fixed-term debts, when do these debts end and how can a policy best match this exposure.
If you have children, are they likely to go into further education? If the answer is yes, you may need to pay tuition fees until they are in their twenties if they decide to go to University.
If you were to die suddenly, what size of the payout is required so that your loved ones can maintain a similar level of lifestyle that they are used to?
Associated Farmers Life Insurance Cover
Life insurance for farmers has long been associated with two other protection policies that can be taken out individually and as an additional bolt on to a life policy. They are called critical illness cover and income protection cover.
Critical illness cover
Due to the operation of hazardous equipment, the manual intensity of farming, including heavy lifting and constant exposure to the elements, many critical illnesses have a long association with agriculture. Skin cancer, loss of hearing and amputations (loss of limbs due to accidents) are such illnesses and injuries.
Critical illness cover provides a lump-sum payment should you no longer be able to work in farming. Unlike life insurance, the payout is not dependent upon your death, but you must survive at least ten days from diagnosis to qualify for a payout.
At the start of a policy, specific illnesses associated with farming can be included for critical illness cover.
A policy will also cover for a standard set of critical illnesses which include but are not limited to the following:
Heart attack
Structural heart surgery
Liver failure
Heart valve replacement or repair
Loss of hand or foot
Parkinson's disease
Kidney failure
Alzheimer's disease
Cardiac arrest
Spinal cord injury
Brain injury
Devic's disease
Coronary artery by-pass grafts
Traumatic brain injury
Major organ transplant
Pulmonary artery surgery
Multiple system atrophy
Progressive supranuclear palsy
Paralysis of a limb
Farmers Income Protection Insurance
Again, unlike life insurance, income protection is not dependent on your death to benefit financially. Income protection pays out a regular monthly salary if you cannot work for a period perhaps due to a farming accident or injury.
As with life insurance cover, income protection is a recommended policy should you have outstanding financial commitments that cannot be met if you cannot work, such as a mortgage, personal loans, or personal business guarantees.
An income protection plan can be set up so a replacement salary can be forthcoming from as little as one month that you are unable to work, to over a year, if you have savings or are an employee on a farm and will continue to be paid for a time.
Farmers Life Insurance Summary
Farming can be dangerous due to handling heavy machinery or large animals. Farmers Life insurance is there to protect your loved ones should you die suddenly or in the case of critical illness never be able to work again.
Would you not feel better working on the farm knowing that your family will always be financially secure? If yes, then why wait – Get in touch with an experienced life insurance broker today.
Insurance Hero has experience in providing life insurance and associated cover for those working in higher-risk professions, including farming and agriculture. Contact one of our professional and friendly brokers today on 0203 129 88 66 for a competitive, no-obligation quote.