Life Insurance For Over 65 Quotes And Policies 2022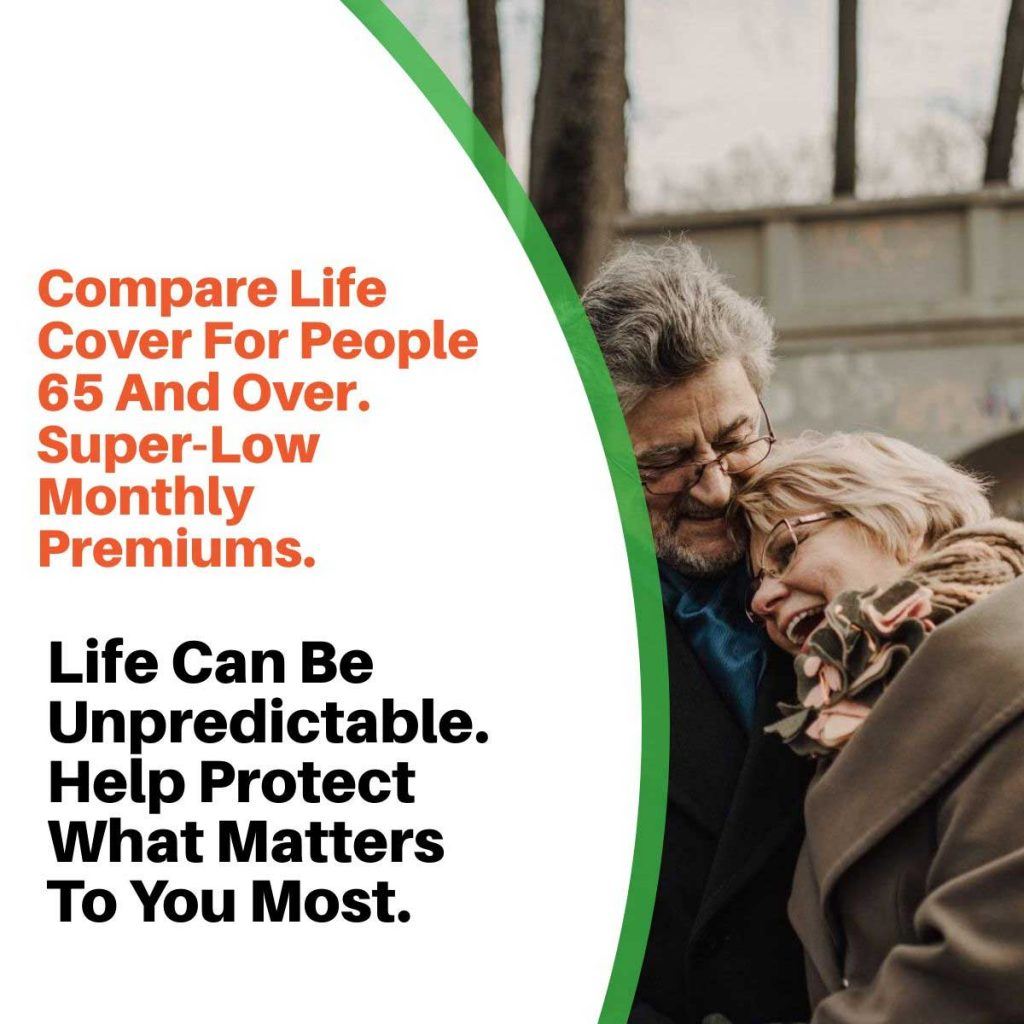 Do you have loved ones who may struggle to pay for your funeral if you pass away? Do you have an outstanding mortgage to repay? Is there a family member with who you would like to leave a gift?
Many people wonder what is the best age to get life insurance. There are different options, available depending on how old you are. If you are 65 and over, keep in mind that there are several life insurance options aimed at catering to your specific needs. In this article, we will cover what options are available, which may apply to you, and what the best policies should provide.
What is Over 65 Life Insurance?
Life insurance for over 65s is financial protection where designated beneficiaries will be left a lump sum should you die. The lump-sum is funded by paying a regular monthly premium to the insurer who in return pays out a lump sum payment amount.
Over 65? Easily Compare Cover From The Leading Life Insurance Companies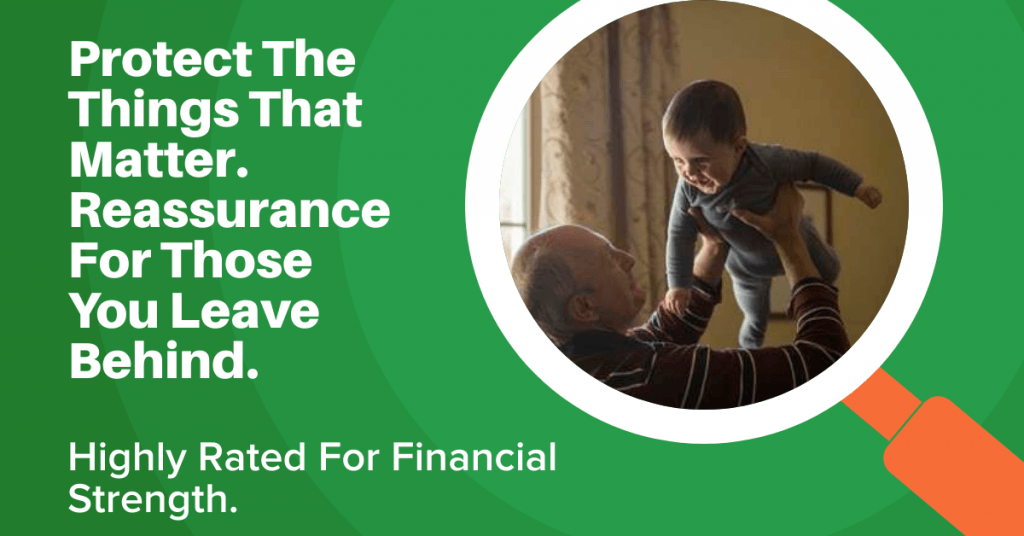 Why Do I Need Life Insurance Over 65?
For those over 65, life insurance can serve purposes that differ to younger policyholders, especially regarding IHT and funeral considerations.
Below are several reasons for taking out life insurance:
Outstanding debts
If you pass away do you have any outstanding debts that need paying off? Liabilities may include credit card bills, personal loans, hire purchase agreements, car loans, or bank overdrafts. A life insurance policy can provide a lump sum to beneficiaries to pay off any debts, giving you the peace of mind that your financial affairs are all in order.
Inheritance tax
If you have a substantial estate that you will pass on to your family in the UK, there will be an inheritance tax bill to pay. A life insurance policy can be individually tailored to pay off an Inheritance Tax bill, so your dependents are left with an unencumbered estate.
Mortgage repayment
If you are 65, it may be the case that you have taken on a short-term mortgage, equity release loan or another secured loan. Any financial obligation should have coverage with a life insurance policy. A lump sum would be due upon your death and enable beneficiaries to pay off the debt and in the case of a mortgage, leave a property debt-free.
After You Die It's Too Late For Life Insurance! Protect Your Family. Get A Free Quote Today!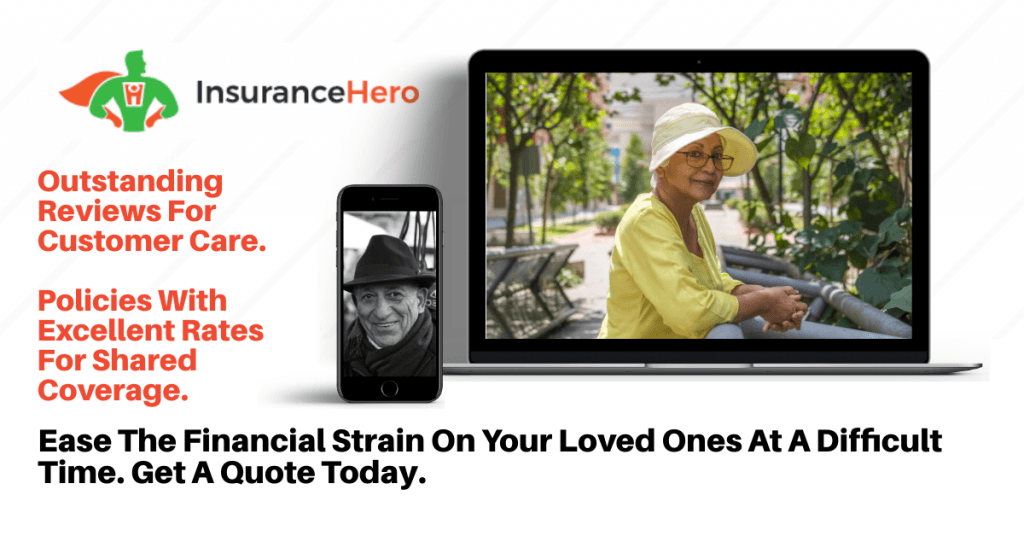 Funeral expenses
The average cost of a funeral in the UK is over £4,000, and many over 65s have not made provisions to pay for their funeral costs, with dependents having to shoulder the cost of putting you to rest. A simple guaranteed acceptance policy can provide a small lump sum when you die, allowing you the peace of mind that your death will not financially burden your loved ones.
Charitable donation
Leaving a lump sum to a favourite charity or good cause may be something that you want to provision for as you get older. An over 50 life insurance plan through small, regular premiums will provide a payout to a designated beneficiary upon your death.
Gift
A gift is a lump sum that is left to a loved one when you die. A gift can be of use for any purpose, including buying a car, a deposit on a house, or paying for further education. It is often left for children or grandchildren and is a tax-free way of providing a financial reward upon your death.
Insurance Hero is an independent insurance broker. We specialise in providing insurance cover for British seniors, including the over 65 age group. Contact us today on 0203 150 1349 where our knowledgeable sales team will help you put in place a robust plan that tailors to your needs.
What Is the Best Life Insurance for Seniors?
The best life insurance for over 65 cover depends on your circumstances and directly correlates to reasons for taking out life insurance. If you take out insurance to pay off the remainder of a mortgage, the policy will be different from someone who simply wants to pay their funeral costs.
It would be best if you took care when you look for cover as an over 50s life insurance policy may not be the right insurance product for you. Here we run through the three main life insurance options for over 65s. Depending on your particular circumstances, choices that may apply to your situation include term life insurance, over 50s life insurance plans, and a whole of life insurance.
Life Insurance Over 50 Cover
A life insurance cover known as an over 50s plan is a type of policy made famous by SunLife on National Television, one of the leading providers of this plan.
Over 50s life cover serves the 50 to 80 age group. It is a fixed-term insurance policy with premiums continuing up to a maximum age which can vary from 80 to 90 years old depending on the provider.
Although the plan has a fixed term, most life insurance providers will keep it running with no additional premiums required once you have reached your maximum age. The plan pays a lump sum upon your death.
Guaranteed acceptance
No medical takes place with life insurance for over 50 policies which are also known as guaranteed acceptance insurance. Prior medical conditions do not need to be declared, the payouts, as a result, are much smaller than other types of life insurance which require medical screening.
In return for guaranteed acceptance, providers will rarely offer to pay out amounts that exceed £20,000 to £30,000. It means that the insurance can only be used for lower value purposes and not for covering mortgage repayments or large inheritance tax bills.
Regular use for over 50s plans often revolves around paying for funerals, repaying small debts, gifts to loved ones, or charitable donations.
Funeral cover
Many providers offer supplementary funeral plans cover as part of an over 50s policy. In return for using a specific funeral director, a small lump sum pays towards your funeral costs as well as the lump sum payout amount paid to designated beneficiaries.
Fixed Term Life Insuran

ce For Over 65

Term life insurance is the most popular type of life insurance for younger age groups. If you are aged 50 or over, that does not mean that it is not the right type of policy for you. Term insurance only provides insurance cover for a set period, and it means the life policy will not pay out once it expires, and you then die.

Term insurance often matches up with a fixed-term loan or mortgage that is maturing. It means if you die, the debt repays. Other uses include the coverage of an anticipated Inheritance Tax bill on your estate when you die or to cover the costs of childcare, private education, or further education for your children.

Term insurance requires strict medical vetting, and pre-existing medical conditions will also be taken into account before you receive a policy quote. As term insurance has a fixed maturity date, you should find that fixed-term policies are cheaper than whole-of-life options.
Whole of Life Cover
A full medical and a declaration of any pre-existing medical conditions are a requirement for a whole of life insurance. Whole life insurance over 65 is expensive as it can start up at an early age, and as long as premiums are up to date, it will pay out whenever you die with no maturity date.
Both term life and whole of life premiums become increasingly expensive as you get older due to the higher risk of something happening to you compared to a young, healthy person. For an over 65, the cost may be very high but rather than get disheartened; it is essential to keep shopping around for competitive life insurance quotes.
Differing Levels of Cover
Life Insurance can be taken out with level, increasing, or decreasing cover:
Level cover: means the level of premiums stays the same for the duration of the fixed term policy.
Increasing cover: see premiums rise in tandem with the rate of inflation often measured using the Retail Price Index (RPI)
Decreasing premium cover: sees the sum assured decrease over the length of the fixed term policy.
How Should I Compare The Best Life Policies?
You must compare life insurance like for like when considering life insurance for the over 65s. For example. if you are comparing term insurance, then it must be judged with similar style policies and not an entirely different type of product like an over 50s plan. The best life insurance for over 65 policies is not necessarily the cheapest. They are the policies that align closely with your circumstances.
Key Considerations When Comparing the Best Policy
There are crucial elements that should be part of a robust policy when you are considering life insurance for over 65 plans. Here are important areas you should be aware of when comparing the best life policies.
How much cover do you need?
Cover refers to the sum assured or the lump sum that pays out to designated beneficiaries should you die. The amount of coverage relates directly to your circumstances. For those looking to simply pay for funeral costs and are looking at an over 50s plan, with the average cost of a funeral in the UK being £4,000 your cover requirements are low.
For an over 65-year-old looking to cover a repayment mortgage, the cover requirements will be substantially more and will require medical acceptance as part of a fixed-term policy.
How long do you want your cover to last?
What is the reason for taking out life insurance for seniors over 65? The answer to this answers the question of how long a policy should last. If you are an older parent, a plan might be to ensure your children can complete further education or that a mortgage or equity release loan can be repaid. When these life events finish, then so should your life cover.
What is the cost of cover?
The cost of cover is the monthly premium that is paid to the insurer who in turn will provide a sum assured should you die. When comparing the cost of cover an over 50s plan with guaranteed acceptance is not the same as term insurance with strict medical vetting.
What is the claims process?
Consideration should be made to how long a payout takes after a claim takes place. The information is available in a policy's definitions. It can also be useful to research the percentage of payout levels of an insurer if further comfort is required surrounding the claims process.
Maximum entry age limits
The maximum age limit of entry onto a plan is another consideration worth keeping an eye on as not all insurers offer a uniform age of acceptance on a policy, and there may be an age cut-off.
Life insurance over 65 final thoughts
The need to take out life insurance relates directly to your circumstances. A guaranteed acceptance plan can provide peace of mind that funeral costs and small debts will be covered when you die. Other options, including term insurance that requires medical acceptance for more substantial cover, also have their uses for over 65s. Consider your options and choose carefully to guarantee complete financial peace of mind.
Life Insurance For Over 65 FAQs
Can I put my policy into trust?
It is best to speak to the insurer directly as a trust is a more complicated structure that is not offered by all life insurers, and availability will also depend on the type of plan.
Will premiums go up every year?
Policies will typically have different options regarding premium payments. Level, increasing, or decreasing premiums are all options that do exist as part of life insurance.
Can I get a joint policy?
The answer to this lies directly with the insurer. Certain types of plans allow a policy in joint names, and some such as over 50s life cover do not permit a joint life policy.
How much does life insurance cost?
Life insurance for over 65s can cost as little as £7 a month for a guaranteed acceptance policy paying out a small sum to cover funeral costs when you die.
Do I need to undertake a medical?
Guaranteed acceptance life insurance, also known as an over 50s plan, does not take medical history into account when considering policy applications. Whole life and fixed-term life insurance providing cover for significant amounts do require medical approval for acceptance onto a plan.
Related To This Topic: