Best Rugby Players Life Insurance 2022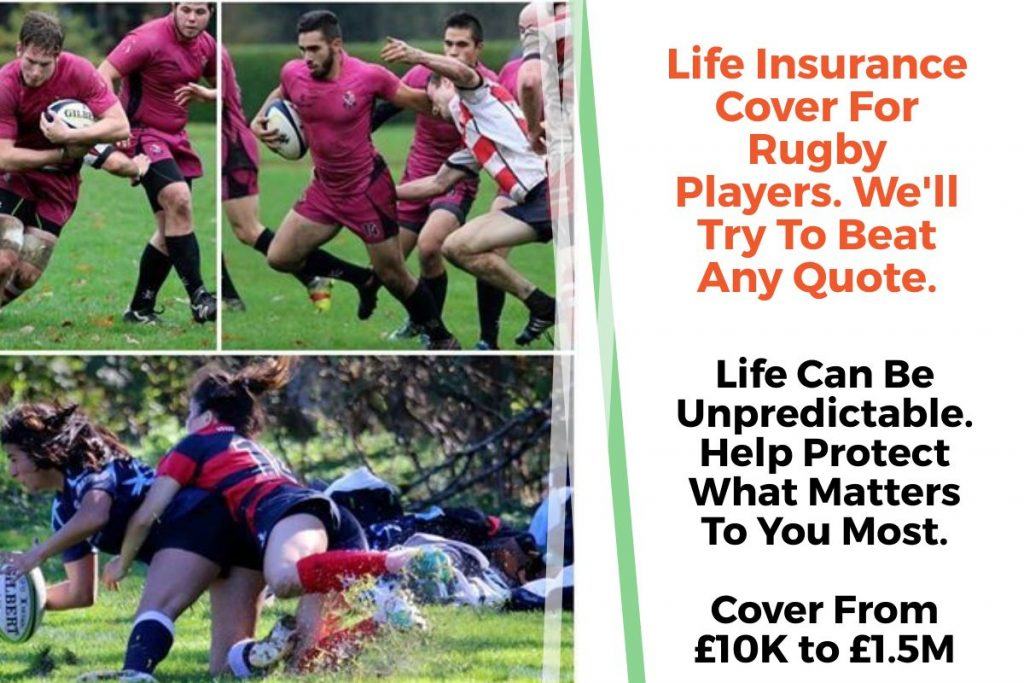 In this short guide, we explain how we can get rugby players, not just a competitive but also a tailored life insurance quote. Insurance Hero has been providing life insurance for impact sports, including rugby for years.
.
Save Money And Get A Quote Now. Protect Your Family Before Its Too Late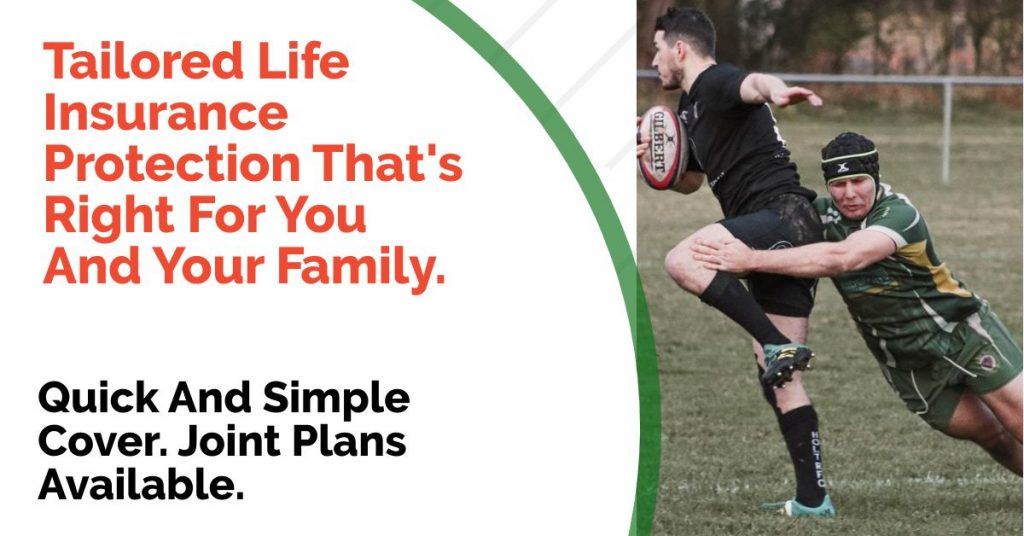 How does Life Insurance Cover Work?
By paying in regular premiums, life insurance for rugby players cover provides a lump sum payout for designated beneficiaries if the policyholder dies. For rugby players, a policy can include cover if you die during the participation of your rugby activities.
The complexity of rugby cover included within a policy will depend on many factors such as the level of participation; whether amateur or professional.
You should consider rugby player life insurance coverage if you have financial obligations which would put your family in hardship should you die.
Financial commitment includes:
Personal loans
Outstanding mortgage
Credit card debt
Car loan
Equity release loan
School Fees
Hire purchase agreements
Compare UK's Top 10 Insurers. Quotes Cheaper Than Going Direct! We Can Help

How Do Life Insurers View Rugby from A Risk Standpoint?
Interestingly, for insurance underwriters, one of the main factors affecting the premium that differentiates rugby from other impact sports is the Body Mass Index or BMI of participants.
Rugby players traditionally train to put on physical muscle and bulk to cope with the rigours of the sport. Regardless of your fitness levels, it is not unheard of for insurers to decline cover based on a very high BMI.
Insurance Hero works with underwriters to make sure your rugby activities, whether playing as an amateur or professionally, are included as part of your life cover and not excluded.
Why Rugby Players Use Insurance Hero
Insurance Hero has relationships with specialist underwriters who provide rugby players life insurance quotes for those participating in rugby league and rugby union both professionally and on a recreational level.
Typically for rugby players, we want to make sure that we have as much accurate information as possible about your rugby activities. We then pass this on to specialist underwriters to provide a precise quote.
We use a questionnaire that our brokers will run through with you during a telephone call to understand your rugby playing activities intimately.
Price and availability of your life insurance cover depends on different factors:
Do you play rugby league or rugby union?
The level of rugby you compete
The frequency of training and games
Training and diet regimes
Your Body Mass Index (BMI) level
Any existing medical conditions
Current injuries as a direct result of playing rugby
Insurance Hero is available to take your call on 0203 129 88 66. We can provide a no-obligation and free quote for rugby players' life insurance, tailored to your circumstances. Contact us today!
Critical Illness Cover for Rugby Players
Illness associated with playing rugby can be quite specific as certain illnesses have a long history of connection to the sport.
It is not to say that there is necessarily a premium to pay for being a participant in rugby. Critical illness cover can often be available at standard insurance rates, including specific illnesses.
At the policy outset, it is essential to make sure that these illnesses are within the policy cover.
For example, Rugby players are at a higher risk of the following associated critical diseases:
Brain injury
Spinal injuries
Fractures cover
For illustrative purposes, standard critical illnesses include some of the following:
Heart attack
Parkinson's disease
Heart valve replacement or repair
Cardiac arrest
Loss of hand or foot
Paralysis of a limb
Multiple system atrophy
Structural heart surgery
Severe lung disease
Alzheimer's disease or pre-senile dementia
Motor neurone disease
Creutzfeldt-Jakob disease
Benign brain tumour
Critical illness, like other related types of life insurance for rugby players cover, pays out a lump sum should life-changing injuries mean that you are no longer able to work or in the case of a professional rugby player have to retire.
In return for a regular premium, the lump sum payout decided at the outset of the policy is tailored to your personal and financial situation. Importantly it means that you and your dependents are financially secure. Any payout is typically forthcoming if you survive at least ten days from diagnosis.
Income Protection Cover for Rugby Participants
Income protection cover can be a beneficial type of associated life cover for rugby participants. Whether you participate in the sport as a hobby or professionally, having income protection cover in place will keep you financially secure if an injury means you cannot work for a period. Rugby players pick up injuries that can take weeks or months to heal and even leave permanent injuries.
Common injuries that would benefit from having a policy in place include but are not limited to some of the following:
Broken limbs
Sprains
Dislocations
Ligament injury
Thigh hematomas
For more information on income protection cover for rugby players, contact Insurance Hero on 0203 129 88 66. Our caring team of brokers wants to ensure you have the relevant cover that you and your family deserve.
Related To This Topic: