Joint Or Dual Income Protection Insurance
If you're in a similar situation to 25% of couples with a dual income, you'll never have even contemplated Income Protection.
It's one of those insurance products that are not as heavily advertised as other common insurance products such as home insurance, life insurance and car insurance.
It is there though and it is becoming prevalent that DINKs (Dual Income, No Kids) households need this protection in place.
Here's why millions of couples need joint income protection insurance.
A survey conducted by Liverpool Victoria In 2022 revealed some shocking statistics, listed below:
3.2m homes are reliant on two incomes coming in to make ends meet
45% of couples need both incomes just to pay for essentials
14% struggle even with two incomes
29% need the dual income to maintain their lifestyle
34% would need to make substantial lifestyle changes in the event of one income being lost
59% would not be able to holiday if one income was to go
21% would no longer be paying gym membership
13% would need to downsize their home
46% would need to shop at cheaper supermarkets
64% of couples do not have it in place
25% have never even heard of it
Even more worrying is that 14% of those surveyed would need to be visiting food banks if one of the incomes were to go. That is a frightening prospect and goes to show how vulnerable even affluent couples are in the event of an income drop.
Couples Protect Your Income Today. No Obligation To Purchase. 60 Second Quote Form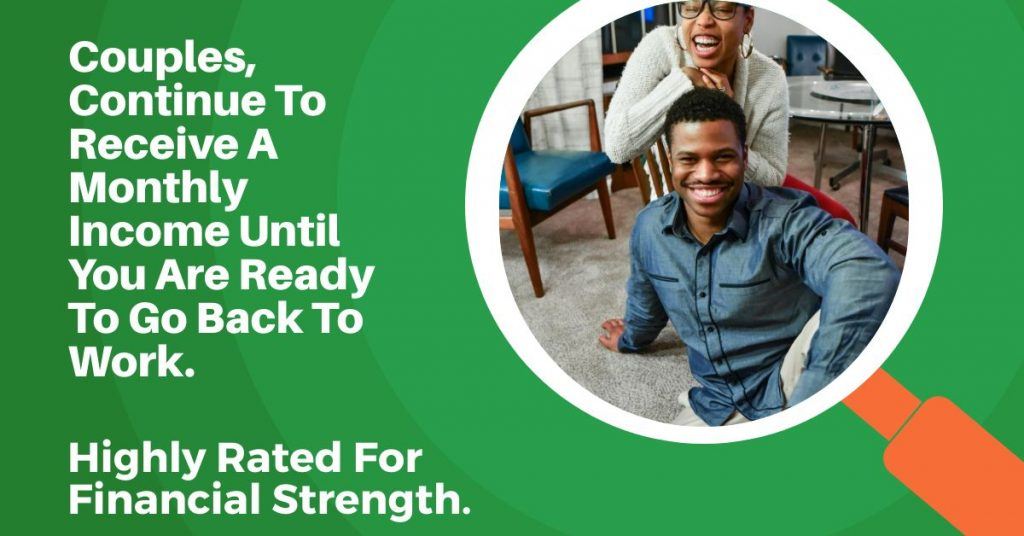 With that in mind, maybe it's time to review your financial situation and consider joint income protection insurance?
Financial planning is essential to get through life with peace of mind. You never know what's going to happen tomorrow, let alone a few months or years from now.
Everything can be ticking along nicely with totally no worries at all. Until the worst happens, one person is laid off, their employer goes into liquidation or administration or whatever happens to jeopardise the employment position.
If that were to happen, millions of homes with a dual income coming in would be thrown into complete financial chaos. Some even admit that they're so poor with financial planning, they'd wind up needing to get food from food banks.
Can you imagine
This is the UK where many feel food banks shouldn't even exist, yet they do and even working people feel they'd need to use them if income was to be lost.
In these uncertain times, insurance is becoming prevalent for couples to make ends meet. What's more, is that it's so affordable that you won't have to make substantial lifestyle changes to pay the cover premiums, but without it, it's clear that some major cutbacks would be essential just to make ends meet.
To find out just how affordable joint income protection is you can get an Income Protection quote here. It's as simple as selecting if a one-year cover is sufficient for you or if you need longer.
What we'd suggest is you consider your employability factor. If you're young and confident that you could get a new job fairly quickly, protect your income for up to one year to cover you while you're job hunting.
If you're older and feel the employment market isn't going to work in your favour, making it more difficult for you to find employment, or if your sector is not as thriving as it once was, perhaps requiring a complete career change, over a year may be more appropriate. Naturally, the longer you're covered, the more expensive your premiums will be.
Think about how much disposable income you currently have each month and what amount of that you're comfortable paying to financially protect yourself against income fluctuations.
Judging by the statistics revealed by the LV survey, it's clear that Dual Income households need to take preventative measures to keep themselves financially viable and protect against the hardships a loss of income will bring.
The only alternative there is to not taking out income protection is to put aside a fraction of both incomes into an emergency savings fund, for which, there's no guarantee how long personal savings will last.
The cost of living is increasing and savings are no longer going as far as they once did
With 3.2 million households at risk, it's clear that now is the time for preventative measures to be put in place, preventing financial repercussions happening in the future, like selling up, downsizing, including taking properties with lower council tax bands, which for some homes would mean changing location, putting the second job at risk.
There's a lot to consider, for which financial advice will certainly prove beneficial. However, at the very least, speak with your partner about your household's financial position and how joint income protection insurance may be of benefit.
Related Reading: