AEGON Scottish Equitable Life Insurance Reviews 2022
If you want to provide financially for surviving loved ones upon your death, AEGON life coverage may be the solution.
Consumers can select the type and level of protection they need. Individual and joint policies are available, and policyholders may change their coverage level at any time.
This allows the family lifestyle to continue following the death of the insured. Peace of mind is the main reason that consumers purchase this coverage.
Without proper life insurance protection, would your loved ones be able to do the following if you weren't around to make a financial contribution?
Pay off the mortgage
Clear any outstanding debts in your name
Fund their current lifestyle
Buy a new home
Plan for a funeral
Deal with inheritance tax
Ease The Financial Strain On Your Loved Ones At A Difficult Time. Get A Quote Today.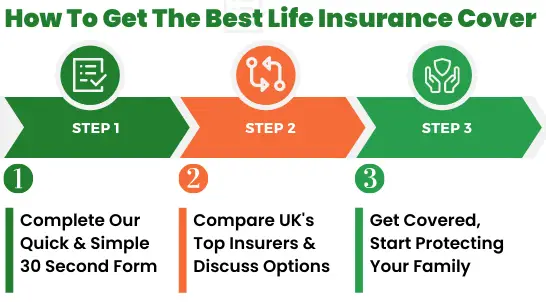 Scottish Equitable life insurance company was established in 1831. In 1994, it became part of the AEGON Group, a Dutch financial services company. The name was initially changed to AEGON Scottish Equitable and has since been shortened to AEGON.
This global, multibillion-dollar company includes life insurance among its many personal protection products.
When you request a life insurance quote from us, we review the AEGON life policies and determine if any are suitable for you.
When people choose personal protection insurance from AEGON, they have several options. Term life policies pay a lump sum or regular income upon the death of the insured. They also payout upon the diagnosis of a terminal illness, if this does not occur within the final year of the policy term.
A term life policy with critical illness protection pays a lump sum upon the first diagnosis of a specified critical illness (subject to a 14-day survival period) or death of the insured.
Flexibility With Many Options Available
The insured may increase or reduce the benefit level or policy term at any time. The main benefit being the insured may be added or removed whenever desired. The frequency of payment and a prolonged period may also be changed at any time. An individual may choose to have a policy cover one or two people.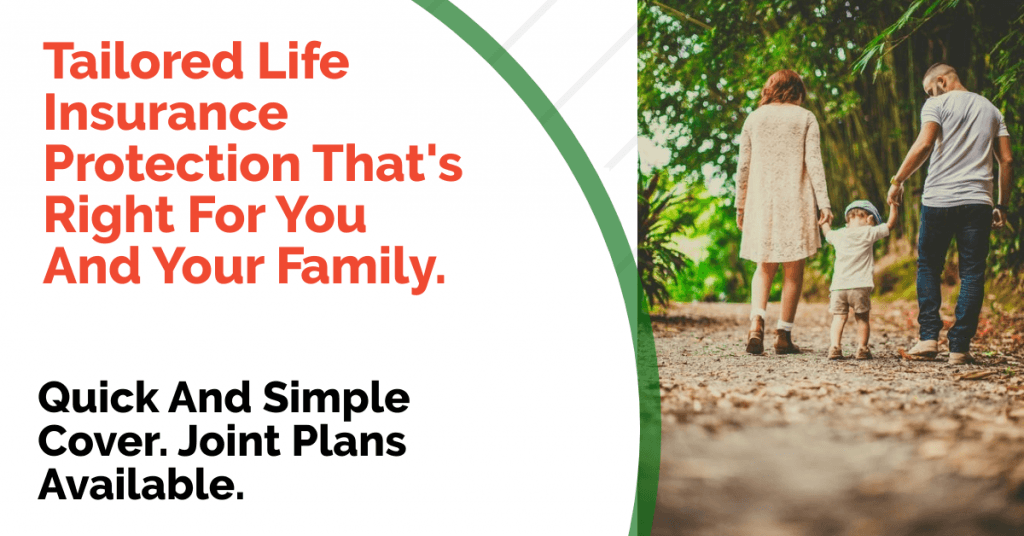 If more than one type of protection is included in a policy, not all benefits need to cover both people. With certain types of coverage, the insured may decide whether the benefit will be paid as a lump sum or regular income.
An insured may add options to a policy including having premiums waived during a period of incapacity and annually adjusting benefits in line with the Retail Prices Index to reflect inflation.
Premiums may be fixed for the duration of the policy or renewable and subject to increase every five years throughout the term without a medical examination.
There is also the option to insure against possible inheritance taxes resulting from death within seven years of providing a gift.
Consumers select a level of benefit when they want to sustain the family lifestyle following their death. A decreasing benefit policy is typically chosen when the insured intends to cover a mortgage or loan balance. People unsure of their life expectancy may hesitate to purchase a plan with a long term.
The ability to extend the term as needed allows them to remain covered for a lifetime. Partners may initially take a joint policy but then change to two individual policies because they wish to receive twice the benefits.
Achieving the correct level of insurance can be difficult. The ability to add or remove a primary benefit of an AEGON personal protection policy allows an insured to adjust coverage as needed.
For example, critical illness may not seem like a necessary coverage during youth but may become more important in later years. The ability to add this coverage without taking a new policy is very convenient.
AEGON term life policies will only pay out if a valid claim is received during the policy term. Drug abuse and alcohol are two of the payout exclusions. A claim may not be paid if the information provided when the policy was purchased is found to be incorrect, incomplete, or untrue.
Early Cancellation Option
An AEGON life policy does not have a cash-in value, and if premium payments cease, the protection will immediately end. Consumers have the right to cancel a policy during the first 30 days and receive a premium refund.
The flexibility that AEGON provides to its policyholders is one thing that makes it a preferred insurer. Consumers can add critical illness and income protection to their life policy. This allows them to receive payment during their lifetime. Income protection goes into effect when an individual is unable to work due to unexpected illness or injury.
The company will provide income payments for as long as the individual is deemed incapacitated. Benefits like free critical illness coverage for children are automatically included at no charge.
Combining personal protection options, choosing whether one or two people are covered, and selecting the form of benefit payout are nice features. Being able to make changes to benefit levels, terms, and payment frequencies is something that many other companies do not provide.
This has made AEGON an industry leader and one of the best life insurance companies in the UK resulting in a five-star rating for its personal protection and a four-star rating for its critical illness coverage.
AEGON Life Insurance Contact Details:
Customer Services
Aegon
Edinburgh Park
Edinburgh
EH12 9SE
https://www.aegon.co.uk/index.html
Phone: 0845 610 0010