Should I Have Life Insurance If I Am A Single Person?
For those of you that are still single, you may be asking if you need some type of insurance coverage.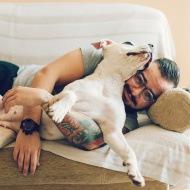 After all, you are not married, you do not have any kids, so what is the big deal if you end up dying with no benefits, right?
It may seem reasonable at first glance, but realistically everyone should have some type of cover whether they are single, married, with, or without children.
Avoid Leaving Family with Burial Debt
Burial costs have never been inexpensive and that remains true today. Now, if you pass with no benefits and no money in the bank, who is left to pay these expenses?
In many cases, the immediate family members are left with this debt and are now not only grieving but are also faced with significant costs. If anything, obtain a policy that will cover the cost of your own burial.
Price Match Promise. Free Quotes in Minutes – Apply Now!

Consider Any Estate Debts
Look at your current bills as well as your will. Even if you do not have any direct dependants, you may want to leave something for a niece or sibling. If you are deep in debt, the debt collectors are entitled to recover any money from the estate before it goes to the heirs.
For younger individuals, a term life insurance plan can be obtained to cover the costs of debt so heirs will still receive the money you had envisioned when creating your will.
Do You Have Any Business Debt?
If you were in business, it would be unfair to leave a partner with debt if for some reason you were to pass unexpectedly. All parties involved would be well served to have a policy in place that would cover the business debt so the partner could continue without the worry of how they were going to pay the business bills now that their partner has passed.
Thinking Of The The Future
You may be single now, but is that the plan forever? If you eventually plan to marry and have children, a whole life insurance policy will not only offer coverage but also provide investment for your future.
You may have more money now since you are single, but the higher premiums may not put a large strain on your monthly budget. In fact, if the policy is started early enough, it may actually be paid off by the time those wedding bells start to ring!
Significantly Cheaper Rates
As we get older, the costs of insurance go up. This is true for any type of policy, so it is wise to secure one while you are younger and the rates are less. In addition, it is much easier to get a policy when you are young and fit compared to being older and having health problems. Take advantage of this and get a policy now while it is affordable and easier to obtain.
You are only young once and a life insurance policy may the best last thing on your to-do list, but this is a mistake. Regardless of your budget, our team of insurance experts at Insurance Hero will be able to present the best policy to meet your needs and your budget. For more information and to discuss your cover options, give us a call today!