Life Insurance & Income Protection For Tree Surgeons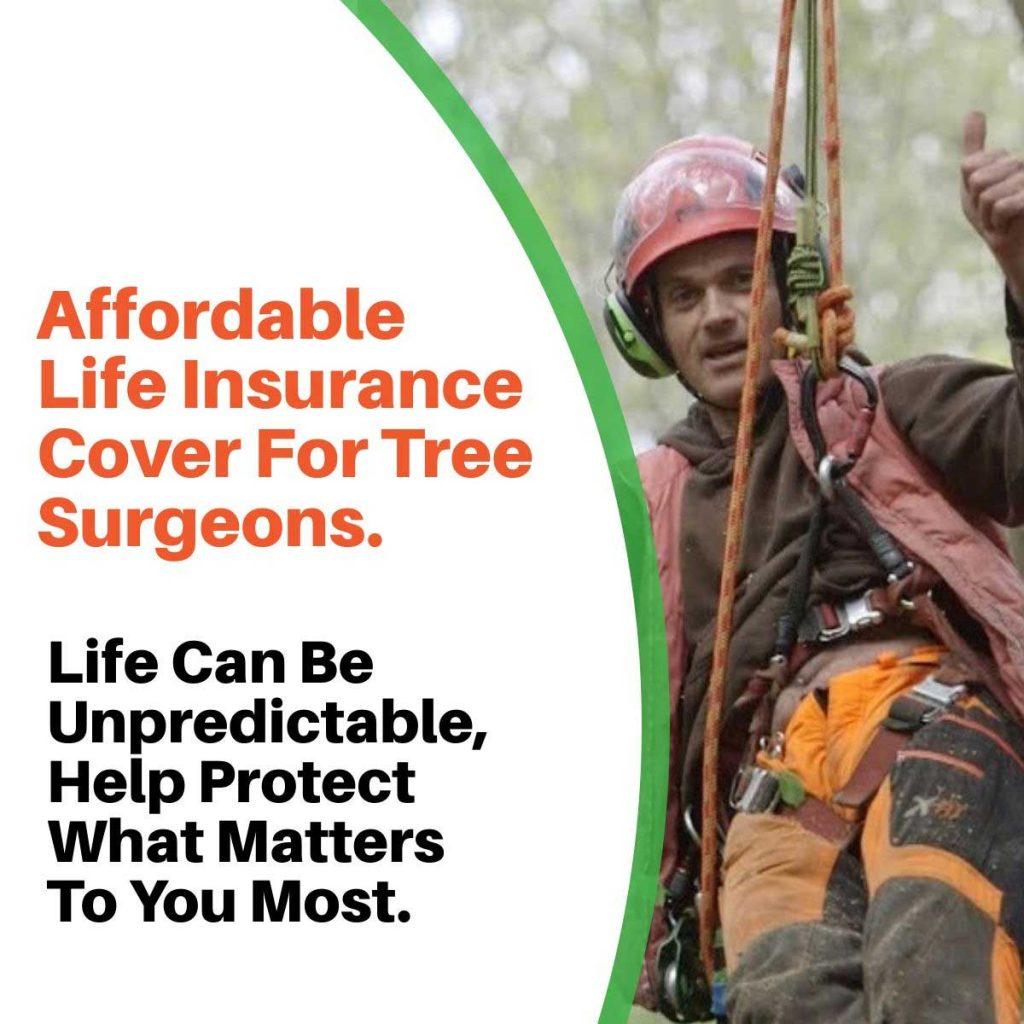 Don't Delay – Get Tree Surgeon Life Insurance Cover Today
In this short guide, the Insurance Hero team explains the benefits of life insurance for Tree Surgeons. We will even tell you why we consistently provide comprehensive policies both in price and perfectly tailored to your needs. Let's get started.
Why Do Insurers Consider Tree Surgery a Higher Risk Profession?
As Tree Surgeons, you may work at a great height and use dangerous machinery. Underwriters see such an occupation as a higher risk than for example, an office worker. Premiums are typically slightly higher, but that is not to say they are unaffordable.
Protection for the people who matter the most. Compare life insurance deals online today!

Should I Get Life Insurance, Critical Illness or Income Protection Cover?
With the risk of injury in the workplace affecting your ability to work, will you be financially sound if you cannot work? If you have a family or dependents and you have financial commitments including the below, then as a Tree Surgeon, you should consider life insurance and its associated covers:
An outstanding mortgage
Credit card debt
Personal loans
Car loan
Bank overdraft
Single income family
Insurance Hero Is Here to Help Get You A Competitive Quote
Insurance Hero has strong relationships with underwriters that specialise in life insurance for higher-risk occupations. We work with underwriters who provide competitive quotes. Insurance Hero understands what underwriters need from us to provide you with a quote that is accurate and tailored to your circumstances.
In our pre-quote process, we will discuss your circumstances and occupational activities in a thorough but unobtrusive manner. We do this via a fact-finding questionnaire. It is essential to complete this correctly. We want to ensure the final policy accurately reflects your circumstances. Less rigorous providers may sell you a plan which is missing critical cover and may affect you when you need it most.
As an example of the questions we ask, let us consider your health:
Do you smoke or drink?
Exercise regularly?
Do you have an injury caused by tree surgery work?
Your age, height and weight?
Are you in pain at work?
What is your medical history?
Insurance Hero is a professional and trusted insurance agent. Getting You a comprehensive policy is our priority!
Compare Life Insurance Cover For Tree Surgeons
Are you covered financially in case of death in the workplace? Life insurance cover is valuable for those working in higher-risk occupations, including Tree Surgeons. In return for regular monthly or annual premiums, dependents receive a lump sum payout in the case of the death of the policyholder.
For Tree Surgeons with young families, comfort comes knowing your loved ones will be financially secure in case something happens to you in the workplace.
Get A Free Quote Now! No Obligation. Highly Rated For Financial Strength

Underwriters will need to know what your daily activities are to provide a quote. For tree surgery, are you:
Operating dangerous machinery
Working at a great height
Felling trees
Climbing trees using equipment
Removing tree stumps
Setting up safe work positions
The type of daily tasks will affect the cost of cover. Not all tree surgery tasks involve the same risk.
Within tree surgery, insurers take into account lower risk activities such as:
Planting of trees
Cultivation of shrubs
Groundwork
Landscape gardening
Tree inspection at ground level
The most important thing is to provide an accurate overview of your occupation. Insurance Hero prides itself on accuracy and providing underwriters with correct information.
Critical Illness Cover for Tree Surgery Workers
Critical Illness cover pays out a lump sum to you and your dependents. It occurs should you be unable to work due to a diagnosis or medical procedure. Payout typically takes place if you survive fourteen days from diagnosis. The lump-sum payment is the result of paying regular insurance premiums throughout a policy. A payout follows pre-defined guidelines within the plan and not all critical illnesses are covered.
Below is a sample of some of the diseases and procedures covered:
Parkinson's disease
Liver failure
Pulmonary artery surgery
Heart valve repair or replacement
Structural heart surgery
Multiple system atrophy
Alzheimer's disease
Pre-senile dementia
Motor Neurone Disease
Always correctly define cover required under a critical illness policy at the outset. Insurance Hero could save you £££s due to our rigorous pre-quote fact-finding process. We want our customers to have an insurance policy that closely aligns with their circumstances. We want our customers to get that payout that they deserve if they are no longer able to work through severe injury or illness.
Insurance hero is here to serve your best interests. Please contact us now on 0203 129 88 66 for a fast but thorough life insurance quote. You deserve to undertake your daily tasks without the financial worry of having an accident and not being able to work.
Income Protection Cover for Tree Surgeons
Insurance Hero also provides income protection cover. How does this type of cover work?
If you are working as a Tree Surgeon, you could get injured in the workplace. In a manual profession, an injury may stop you from doing your job for a time. If you are not working, depending on your work contract, you may not get paid. Income protection will pay you a regular salary, ensuring financial stability for you and your dependents. You can focus on getting better rather than worrying about money matters.
This protection is provided by making regular payments throughout the policy. The policy will kick in after a pre-defined period; it can be from as little as one month to one year.
Income protection is essential if you have financial commitments which include but are not limited to the following:
Only one household income
An outstanding mortgage
Outstanding credit card balances
Personal loans
Car loans
Do not delay, get income protection cover now and eliminate financial uncertainty as you work as a Tree Surgeon, a profession that you undertake with passion.
Contact Insurance Hero now on 0203 129 88 66. We want to help provide financial security for you and your family by having sound life insurance and associated cover in place. You deserve to have the best and Insurance Hero can deliver.