Scuba Diving Life Insurance Questions Answered For 2022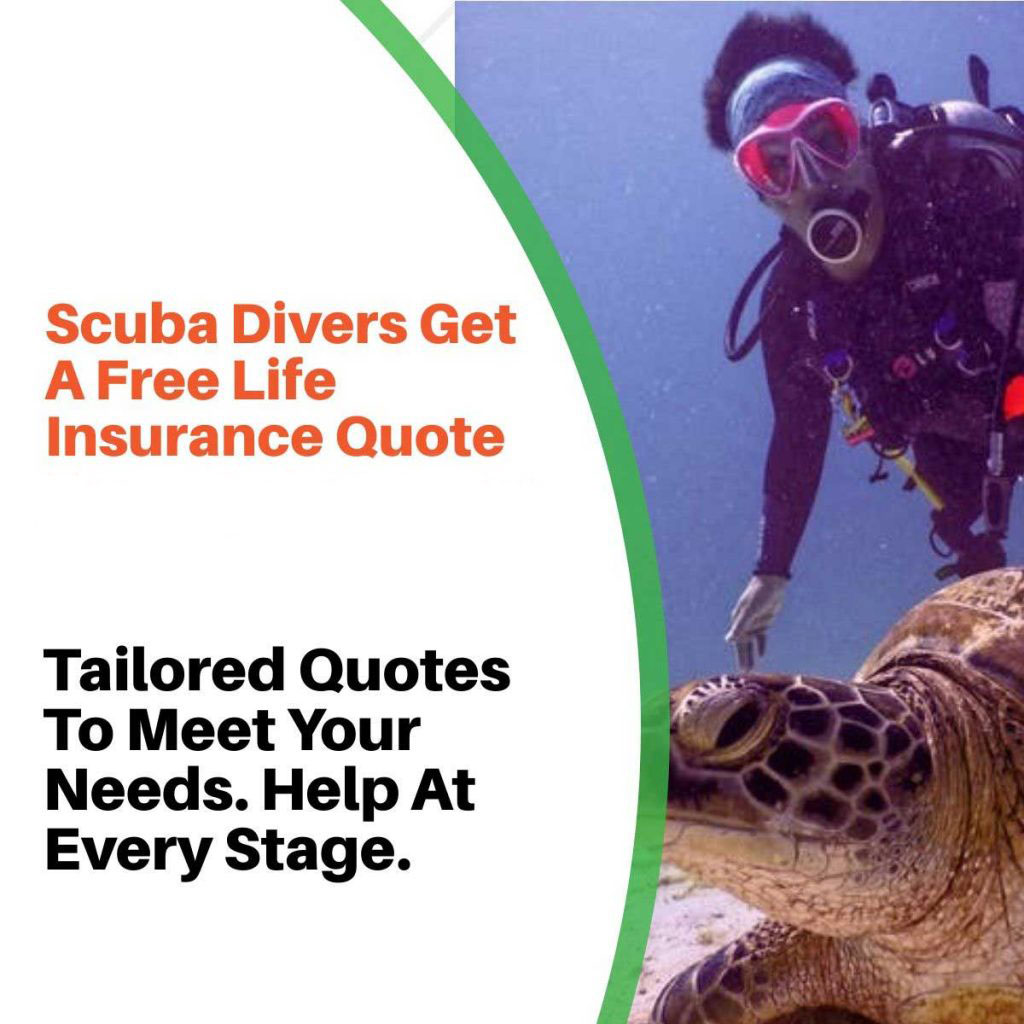 Are you worried that your family will suffer if you have an accident or even die while scuba diving?
Insurance Hero has helped many divers have their diving activities included as part of their life insurance cover. Read on to find out more.
How does Life Insurance Work?
Life insurance cover provides a payout amount should the policyholder die. The cover amount sets out at the start of the policy. The lump-sum funding comes from paying regular monthly premiums for the duration of the cover.
The extent of your scuba diving activities will have a bearing on the cost of life insurance. If you dive recreationally or on holiday, your policy premium is likely to be a standard rate quote. Conversely, a professional deep-sea diver or wreck diving to depths of 40 metres, will see some front-loading of premiums.
Fill Out Our Simple Form & Get Free Quotes From Top UK Insurers. No Obligation


How to Pick A Life Insurance Company
Mainstream insurers are more likely to demand high premiums or sometimes even exclude your diving activities from standard life insurance cover. Instead, employ the services of a specialist insurer like Insurance Hero.
Insurance Hero works with underwriters who quote exclusively for higher-risk pursuits and professions. Our aim is for your scuba diving activities to be included as part of your policy with fair premiums even when taking into account any front loading.
We want to avoid the exclusion of your diving activities from life insurance cover.
The Secret to Getting the Best Life Insurance Policy
Insurance Hero needs to understand the full extent of your diving activities; done through a detailed fact-finding questionnaire which we will verbally talk through with you.
We want you to have a water-tight life insurance policy. We will ensure that your plan closely matches your scuba diving activities for underwriters to provide an aligned premium to the cover amount.
Insurance underwriters will tend to review non-disclosure claims as either negligent or innocent. We want to ensure that your application is not careless. We do not want an insurer to refuse to pay out because the amount of cover for your scuba activities does not correspond to the premium paid.
Compare The UK's Top Insurers. We Are Cheaper Than Going Direct


Our questionnaire will include some of the following questions about your scuba diving activities:
Frequency of dives
Diving apparatus employed
PADI or BSAC instructions held
Years of experience
Diving alone or part of a group
Type of Scuba Diving Undertaken:
Pothole diving
Wreck diving
Recreational diving
Cave diving
Deep-sea diving
Once completed, the questionnaire goes to a specialist underwriter who will provide a quote for cover.
Contact us today on 0203 129 8866. Insurance Hero has a dedicated team of brokers who work in a professional yet unobtrusive manner to understand the nature of your scuba diving activities to formulate an accurate quote.
Critical Illness Cover
As an associated life cover, Critical Illness provides financial protection if you have a qualifying disease or medical procedure. The list of qualifying illnesses is at the onset of the policy. Many are standard, but some that may be common as part of scuba diving can load into the plan.
An example of standard illnesses and procedures includes some of the following:
Heart valve replacement or repair
Multiple system atrophy
Loss of hand or foot
Motor neurone disease
Pulmonary artery surgery
Parkinson's disease
Traumatic brain injury
Structural heart surgery
Benign spinal cord tumour
Kidney failure
Liver failure
Intensive Care
A Critical Illness policy works to provide financial peace of mind for you and your loved ones should you be unable to work anymore. In return for paying in regular monthly premiums over the fixed term of a policy, a cover amount pays out should you survive at least ten days after diagnosis.
Within a critical illness policy, it is possible to select from three types of payout level cover. These are increasing, decreasing and level cover
Increasing cover
As the consumer price index (CPI) goes up the defined payment amount of the policy keeps up with the pace of inflation
Decreasing cover
Throughout the decreasing plan, cover gradually reduces, matching your financial commitments, perhaps in line with the reduction of a mortgage or a pension payout upon retirement.
Level cover
The payout amount remains the same for the duration of the policy
For more information including a fast and free quote for critical illness, please contact Insurance Hero on 0203 129 8866. Our professional team of brokers will assist in getting that peace of mind that can only be provided by a water-tight policy.
Income Protection Cover
One of the three main types of life cover products, income protection, works to provide you with a salary should you have a long lay off from work. A layoff may be the result of an accident or illness from your scuba diving activities. Once a claim has been put in, typically a replacement salary can be forthcoming in as little as one month.
As with other life covers, regular premiums throughout a policy fund the replacement salary.
Having peace of mind that your dependents are financially secure as you undertake your diving pursuits is essential.
Income protection is critical if you are the primary breadwinner and have financial commitments including but not limited to, the following:
Personal loans
Equity release
Mortgage
Credit card debt
Hire purchase agreements
For more information on income protection cover, feel free to contact the Insurance Hero team on 0203 129 8866