Prognosis For Life Insurance Quotes After A Hypertension Diagnosis
Even if you haven't had a stroke, or heart attack, there can still be issues with life insurance policies if you fail to declare a diagnosis of hypertension (High blood pressure).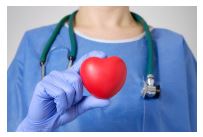 According to a report by Age UK "21% of older men and 23% of older women have controlled hypertension; the rest are uncontrolled or untreated".
Kantar – a data and insight company – reports "…the prevalence of hypertension in the UK is 32%". That's a high number; in essence making a third of the entire British population at risk of serious heart disease.
Why the jump from high blood pressure to serious heart disease?
There is a link. The British Heart Foundation does not mince their words when they state:
"High blood pressure isn't usually something that you can feel or notice, but if you have it you're more likely to develop coronary heart disease or have a stroke".
The bolded parts in that statement are where your life insurance policy must have cover. The British Heart Foundation recommends that everyone over the age of 40 have their blood pressure checked regularly by their family GP or community nurse.
The earlier high blood pressure is diagnosed the sooner steps can be taken to reduce it. It isn't always the case that medications are required as lifestyle changes have a major impact on your heart health. Regular exercise, dietary controls, especially cutting salt consumption, and lowering alcohol consumption are all ways to lower your blood pressure.
Hypertension Diagnosis? One Easy Form Completed In 30 Seconds. We Compare The Major UK Providers For You

The long-term prognosis after being diagnosed with hypertension is good. If nothing else, it's a wakeup call to pay close attention to your health and take proactive steps towards improving it.
If you choose to do nothing, such as continuing with high alcohol consumption, smoking, eating fatty foods and not exercising, your life insurance policy will come with a high price attached.
Lower premiums go to those who are actively doing things to improve their health.
How you deal with your health affects your insurance quote
When you apply for life insurance, you must be honest and tick the box to indicate you've been diagnosed with a medical condition. Hypertension is that, so don't think high blood pressure is nothing. It directly indicates how healthy your heart is and that in itself is a measurement of your life expectancy.
Be honest in your application or it will be void.
It doesn't mean you'll be automatically locked into a higher premium. In general, the older you are at the time of diagnosis, the better. It's expected to come with age.
However, the time of your diagnosis will be considered. There can be instances if you're only just diagnosed with hypertension that the insurer will postpone your policy. The reason for this is you cannot improve your blood pressure readings instantaneously. It takes time and controlled effort to get your blood pressure under control.
In the majority of cases when a pre-existing illness is diagnosed, insurers will want access to medical records. The reason for this is to establish whether your hypertension is controlled or uncontrolled.
Over a two-year period or longer, if your records show continued improvements to your blood pressure readings, it will indicate that you are putting steps in place to bring your blood pressure under control. It may just be lifestyle changes or it could be medication that contributes to lowering your blood pressure. The important factor is that your numbers improve with time to bring your blood pressure under control.
It is possible to access near-regular life insurance premiums when you have controlled hypertension
If you do nothing to bring your blood pressure under control though you can expect your premiums to increase based on your risk level.
The higher level of risk you're deemed to be, the higher all insurers will quote.
One consideration to access lower premiums could be to consider decreasing term life insurance. As you'll probably know, there are many types of life insurance policies. For term insurance, there's level term that pays out a fixed amount, and then you have decreasing term insurance and also increasing term insurance. The aim of decreasing term insurance is to provide an adequate level of cover, ensuring you aren't over insured.
You can become what are classed as over insured with level cover. Say for example, you have an insurance policy with £100,000 fixed payout in the event of your death. This may be adequate cover if you have costs associated with debts and a mortgage requiring to be met to leave your family with suitable financial cover.
Over time, the mortgage payments would decrease, as would debts, and in turn you may not require £100,000 to meet financial obligations.
With a decreasing-term cover, the amount paid out is variable and will reduce the longer you live because the amount of your financial obligations would reduce. It would mean a lower payout in the long run however it can offer significant savings in premiums.
Of course, before deciding on the type of policy to take out, you should seek expert financial advice to ensure you get adequate cover and that your policy does not have an exclusion clause preventing payout in the event of a heart related illness.
The majority of insurance companies have specialist cover available for existing medical conditions. Hypertension most definitely is a medical condition that must be covered by your life insurance policy; otherwise, it is possible for it to be deemed void.
Declare your situation, explore your options with a financial advisor, take the advice of your doctor to put steps in place to bring your blood pressure under control and you will find your insurance quotes aren't as expensive for controlled hypertension as it is when you're considered to have uncontrolled high blood pressure.
Related Reading:
Can People With Heart Problems Get Life Insurance?
Life Insurance Quotes For Individuals With Diabetes
High Cholesterol And High Blood Pressure Life Insurance Quotes