Life Insurance Cover With Anxiety Or Depression 2022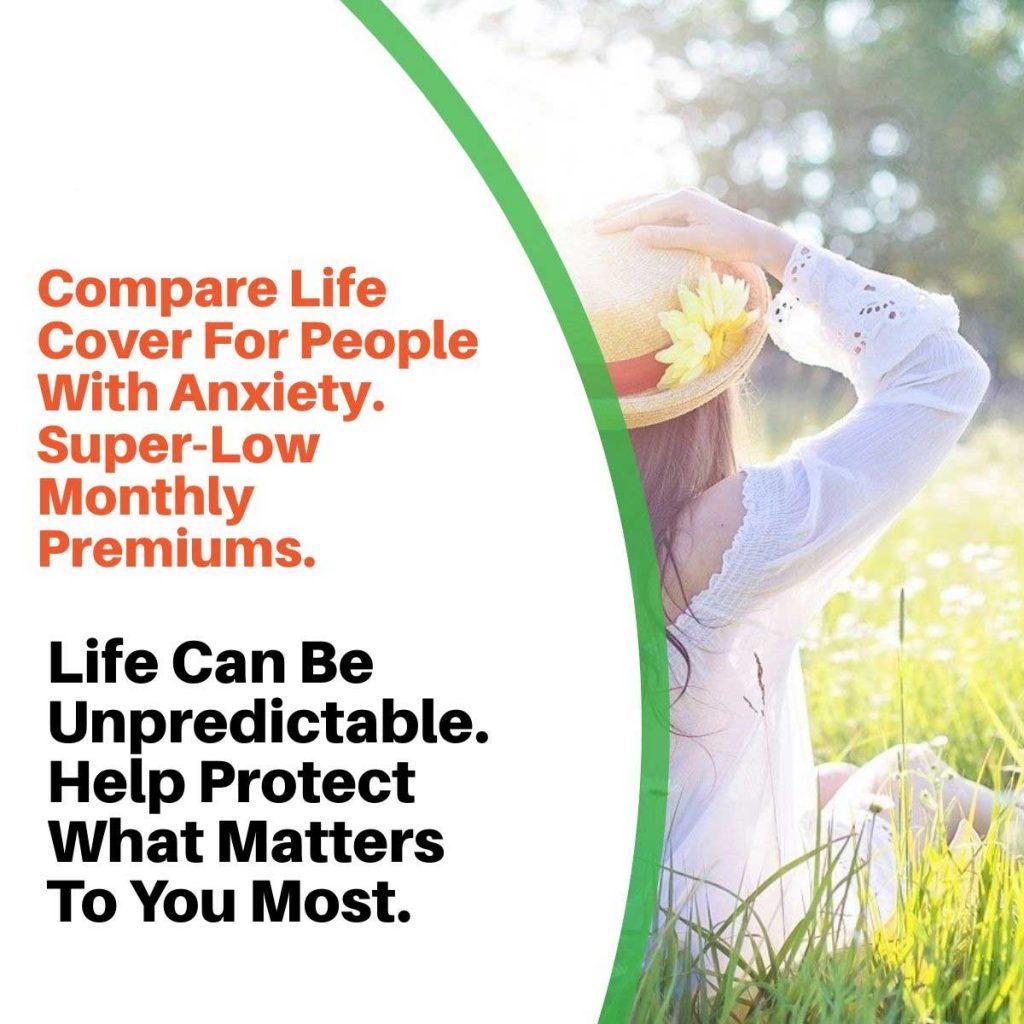 One in four people will experience some mental health issue over the course of each year in the UK, with the most common conditions encountered being anxiety and depression.
Anxiety Disorders Are Also Described As Anxiety States Or Phobic Disorders
Anxiety Disorders are very commonplace in the life insurance industry, and we help people with anxiety or depression history on a daily basis. Some known instances of Anxiety States are OCD or Obsessive Compulsive Disorder, generalised anxiety, panic disorders, and post-traumatic stress disorder.
Phobic Disorders include agoraphobia, social and simple phobias. With conditions as common as this, it's worth knowing what implications they may have on an anxiety or depression life insurance application.

Struggling With Anxiety Or Depression And Need Cover? Compare The Leading Insurers For Quotes
Does Anxiety Affect Life Insurance and Have You Been Denied Life Insurance For Anxiety?
Individual life insurance firms have their own sets of underwriting protocols to adhere to.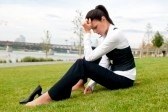 You might have a health concern and find yourself with an inappropriate life insurance company, and you could end up paying more than you should for cover.
As with most medical conditions, the insurer will invariably ask for more information about how any such conditions affect your daily living. In many cases, however, suffering from either anxiety or depression or indeed both can have little or no effect on the premium of your policy if you select the right insurer.
Anxiety Life Insurance: A Couple Of Points Worth Noting
1. Secure a copy of your GP's notes. Check them over and be sure they don't contain any errors.
2. Be upfront and don't withhold past issues in your medical history. It's bound to come out at some point, and it's better to allow us to deal with it for you beforehand.
A Wide Range of Policies covering life insurance for stress, depression and anxiety sufferers
We have access to a full market range of life insurance providers offering anxiety life insurance. Furthermore, we can tailor a plan such as term life insurance for depression that fits your circumstances and guides you through the application process. We will ask for some details about your condition to allow for an instant decision in many cases. You will also benefit from our discounted rates when you apply via Insurance Hero.
Life Insurance And Mental Health History
If you have been turned down for life insurance or had your premiums increased because of anxiety or depression related conditions, it does not necessarily mean that we will not be able to help.
Be sure to have the details of any conditions you may have suffered from over the last five years ready, for example, any medication you may have been prescribed during that time as well as relevant dates such as when the condition first occurred or when you last experienced symptoms.
Please remember that there is never any pressure or hard sell with Insurance Hero. All quotations relating to anxiety life insurance are obligation-free.
Anxiety and Depression Life Insurance FAQ's
Can you get life insurance if you have anxiety?
As mentioned further up this page, you can get life insurance if you have anxiety. Many people with anxiety disorders receive life insurance without any problems.
The best way to get life insurance if you suffer from an anxiety disorder is to be open and honest about your condition with the insurance company. Provide as much information as possible about your diagnosis, the treatments you are currently undergoing, and how your anxiety affects your daily life.
If you are worried that having a diagnosis of anxiety will negatively impact your ability to get life insurance, don't be. Most insurers understand that mental health conditions are just as real and serious as physical health conditions. They will not deny someone coverage based on a mental health diagnosis alone.
Does anxiety count as a preexisting condition?
Anxiety is not technically a medical diagnosis. However, many people get anxiety when they suffer from another medical condition or family history of mental health problems such as schizophrenia, bipolar disorder, and mood disorders. So if you already have some psychiatric disorder, it might be appropriate to call your current issue an "in addition" preexisting condition (aka secondary).
Does having depression affect your life insurance?
Depressive disorders such as Major Depression and recurrent depression do not affect the life insurance premiums.
For someone with a significant unipolar depressive disorder, they will be charged according to their age without any explicit correlation to the diagnosis of depression. The same is true for someone with recurrent episodes of major depression who has been free from symptoms for at least two years, even if those episodes occurred within five years before completing the application.
If you wish to discuss the details of your condition, please call us on 0203 150 1349 to speak to a specialist or if you would prefer an immediate decision then click here to begin.
Anxiety And Life Insurance Video