Life Insurance With No Medical Exam Explained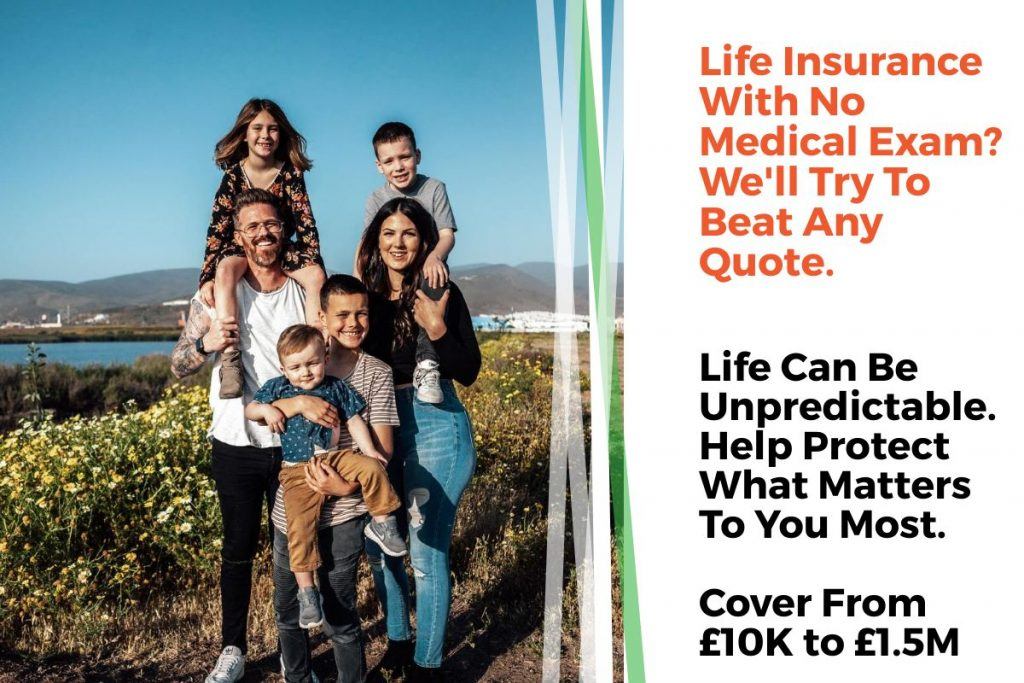 Are you looking for a life insurance no medical exam policy? Did you know that in many cases, no medical examination is required by insurers to put in place life insurance cover?
Read on to find out how life insurance no medical exam policy works and if you may be able to put in place a plan closely aligning with your needs without undertaking a medical examination.
What Is Life Insurance With No Medical Exam?
Life insurance without a medical exam policy is set up based solely on a medical questionnaire completed as part of a life insurance application form, whether online or over the telephone, with no additional requirement to undertake a medical test by an insurance company. Criteria to take a medical examination can differ between insurers with different threshold levels that will trigger the need for a test.
As with other types of insurance cover, life insurance with no medical exam provides financial protection by providing a lump sum payout to designated beneficiaries should the policyholder die. Insurance companies offer the payout in return for the receipt of monthly premiums throughout the duration of the no medical exam life insurance plan.
Compare The UK's Top 10 Insurers. Find The Best Policy & Save Money Today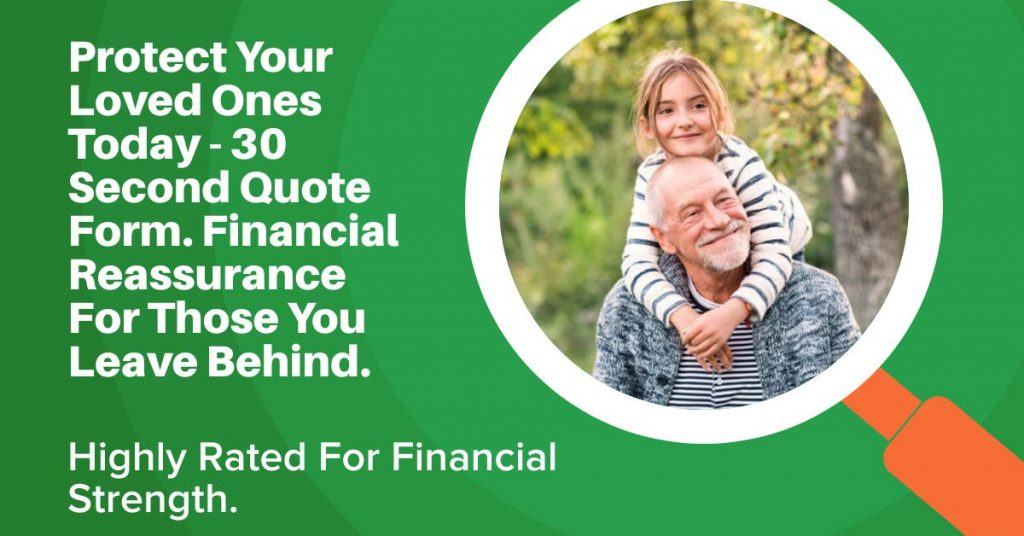 Why Do Life Insurance Providers Require a Medical Exam?
When you apply for life insurance, an insurer will ask about your underlying health and lifestyle including medical questions. Based on this and the level of life insurance needed allows the life insurance provider to decide whether a medical examination is required or if they can offer no medical life insurance UK cover.
A medical examination allows a clearer picture of your health and allows for an accurate premium quotation by the insurer. Sometimes it is also sufficient for an insurer to request your medical history and records from your GP with no need for a medical examination.
Can You Get Life Insurance Without a Medical Exam?
In most cases, no medical examination is needed if you are healthy, allowing you to be offered life insurance on standard terms. There are occasions when a medical examination is needed so the insurer can assess your application, and we will look at this next.
When Would You Require a Medical Exam?
Insurers typically decide who needs a medical on an individual case basis, with all insurers having differing criteria. Generally, you are less likely to be asked to participate in a medical examination and will be offered life insurance with no medical report in the following cases:
You are in good health. If you drink moderately, do not smoke, have a normal BMI, and do not have a pre-existing medical condition, insurance companies are likely to be satisfied with the answers provided on your application form.
You are young. Young people pose a lower risk to insurers as they are less likely to die than older people and are more likely to be offered life insurance with no medical exam policy.
A healthy family medical history. If your family or relatives do not have a history of hereditary disease, there is less chance of a required medical test.
Typically, when an insurer requests a medical, it is driven by what has been completed on the application form. Answers can trigger the need for further medical checks before a quote can be provided.
Triggers for a life insurance medical exam can include but are not limited to the following:
You have answered that you suffer poor health under the section requiring disclosure of pre-existing conditions on your application form.
There is a family history of suffering from hereditary diseases or illnesses.
You have had a previous rejection of a life insurance policy.
The level of life insurance cover required is substantial.
You have resided overseas for substantial periods.
Help Protect Your Family's Future. Compare Top Insurers. Find Your Cheapest Quote

What Is Involved in a Medical Exam?
If an insurer requests that you attend a medical examination, they will pay the cost of the test, which is undertaken by a doctor or insurance-trained nurse.
During a medical examination, numerous tests will be undertaken to ensure there are no high-risk or abnormal readings that may see an insurer withdraw life insurance coverage or increase the cost of monthly premiums.
The medical examination will include the following:
Test for high blood pressure
Urine samples
Blood tests
Weight and BMI measurement
Height measurement
Fitness tests
How to Prepare Yourself for a Life Insurance Medical Exam?
If you do need to take a medical examination, it's best to prepare for it to increase your chance of acceptance. In general, to prepare yourself for a medical test, follow a few simple steps:
Weeks before your test:
Drink plenty of water. Drinking water can help dilute levels of protein and sugar, as well as clear toxins from your body.
Eat healthily. Ditch processed foods and ensure you get enough vitamins and protein. If you know you have an upcoming medical test, eat food rich in whole grains, vegetables, fruits, and low-fat dairy products. Also, be sure to limit your salt intake as it may lead to dehydration.
Limit alcohol. If you drink alcohol, be sure to limit its intake, or best quit it entirely before your examination.
The day before your examination:
Cut back on alcohol and nicotine. Both alcohol and nicotine can increase your blood pressure. Also, keep in mind that the urine test will reveal recent nicotine use, so it's best not to lie.
Ensure you get a good night's sleep. Get your eight hours of sleep to ensure you're well-rested and your blood pressure is at the best level possible.
The day of your examination:
Avoid caffeine on the day of the examination. Keep your blood pressure on the right level, and avoid drinking coffee or soda drinks the day of your test.
Drink plenty of water. Keeping yourself hydrated will keep you energised. It will also make providing urine and blood samples easier.
Avoid extensive exercise. Working out before your test can increase your blood pressure.
Why It Is Crucial to Answer Questions Correctly on Your Application
It is crucial to answer truthfully when applying for life insurance, especially medical questions. The application form allows an insurer to make an informed decision about the cost of life insurance cover correlating to your health and lifestyle.
If you should die from an underlying health condition that was not disclosed and you were mistakenly offered a no medical exam life insurance policy, it may invalidate your policy resulting in no payout to beneficiaries of your policy.
Questions on an application relating directly to your details will include:
All up-to-date weight and height measurements.
Your trouser or dress size.
Full details of your medical history, such as dates and types of medication prescribed.
Full details of your immediate family's medical history.
Factors Affecting Premium Levels
Various factors influence the premium quoted by an insurance company. The most important of these factors include the following:
Your age at the start of the life insurance policy
Do you have any pre-existing medical conditions?
How tall are you?
How much do you weigh?
What is your body mass index (BMI) level?
Do you participate in dangerous or extreme sports?
What is your occupation, as some professions are riskier than others?
Are you a smoker or a non-smoker?
Do you drink alcohol?
What Is The Best No Exam Life Insurance?
In essence, there are three main no medical life insurance options available. Below, we will now look at each of these more closely, which will give you an idea of what is the best life insurance no medical policy for your circumstances.
Whole of Life Insurance No Medical Exam Cover
A whole of life insurance no medical UK policy means that insurance cover is provided when you take out a policy until you die. A monthly premium paid to the insurer will result in a lump sum payout to the policy's beneficiaries should you die. It is the most expensive insurance option as it is open-ended with no policy end date.
The younger and better health you are in are two critical drivers in keeping down the monthly cost of taking out whole of life insurance. Additionally, if you are young and healthy and if there are no flags raised in the detailed fact-finding questionnaire regarding your health and lifestyle, it will be sufficient for an insurer to provide life insurance cover at standard terms, without the need to take a medical examination.
Term Life Insurance No Medical Exam Cover
Fixed-term life insurance no medical exam cover is a lower cost option than whole of life insurance as the policy has a fixed term. It means that should you die after the policy ends, no payout will be due to the policy beneficiaries.
Term insurance is often taken to cover significant financial commitments such as a mortgage with a fixed end date or inheritance tax, where the debt can be repaid should you die unexpectedly.
As with the whole of life insurance, if you are in good health, cover can be provided on standard terms based on the answers you provide on the application form, providing you with a term life insurance no medical exam policy. If flags are raised, an insurer may request for a GP to release your medical records or require you to undertake a medical exam to assess the level of premium required to provide insurance.
No Medical Life Insurance Over 50 Cover
The life insurance no medical exam UK over-50 cover is also known as the no health questions life insurance, life insurance without medical questions, and life insurance no medical history cover. It is a specific type of insurance that targets 50 to 80 years old UK residents. As acceptance for insurance cover is guaranteed, no medical test is required either, and anyone can be approved for a life insurance cover, whatever their medical history.
A life insurance no medical exam over 50 policy is the cheapest of the three main life insurance options. To provide guaranteed acceptance, the insurer needs to compromise with a cap on the sum assured. Whereas other life insurance can cover hundreds of thousands of pounds or more, guaranteed acceptance provided under a life insurance no medical over-50 policy typically caps at approximately £30,000.
No medical questions life insurance is typically a low-cost way, from as little as £5 a month to cover funeral costs, pay off small debts, leave a financial gift to loved ones or make charitable donations to cherished causes.
Where Can I Get a Life Insurance Policy Without a Medical Exam?
An independent life insurance broker can provide life insurance quotes from multiple life insurance providers to present you with the most competitive quotes and allow you to compare prices.
Additionally, as an independent broker is not tied to a single insurer, it means that they can also set up life insurance no medical exam policies that closely align with your circumstances, unlike an offering from a single insurer that may not be suitable for your needs.
Insurance Hero is an independent broker that specialises in life insurance, including setting up life insurance no medical exam UK cover and life insurance no health questions plans. Contact our experienced and professional team of brokers today on 020 3129 8866 for a free, no-obligation quote.
FAQs
How much life insurance can I get without a medical exam?
It is vital to provide full details about your health and lifestyle and the cover level required for an insurer to provide you with an accurate quote of how much you can borrow under a life insurance no medical exam UK policy. The level of cover on offer will differ between insurers.
How long does a medical examination last?
A medical examination undertaken by an insurer appointed doctor or nurse will take approximately 20 to 25 minutes and can be arranged to be carried out at a location approved by the insurer convenient to you.
Is it possible to retake an insurer requested medical examination?
If you fail a medical examination, you may have further opportunities to retake the test with the insurer; typically, this is not within six months of the original medical exam results.
If the insurer agrees a further test can occur, they may allow the existing application to be deferred or require you to make a new application. It will vary between life insurance companies.
How can I reduce the cost of medical life insurance?
Certain factors such as your family's health history or a pre-existing medical condition are out of your control. However, eating healthily, not smoking, drinking moderately, and enjoying an active lifestyle can influence how much life insurance will cost and reduce the risk of higher premiums.
Can my life insurer check my medical records?
A life insurer will need your permission to access your medical records. In some instances, they may ask to see your records if they need further evidence about your medical history, instead of no questions asked life insurance, such as if you have any pre-conditions.