Caving Life Insurance And Income Protection Plans 2021
Do you worry that your loved ones may suffer if you have an accident while caving?
Insurance Hero specialises in finding life cover for extreme sports, including caving. Many insurers may refuse to quote or will exclude caving from your life insurance policy.
Read on and learn how Insurance Hero can get you a quote to include your caving participation.
Take Steps To Protect Your Family With Our Bespoke Life Insurance Comparison Service.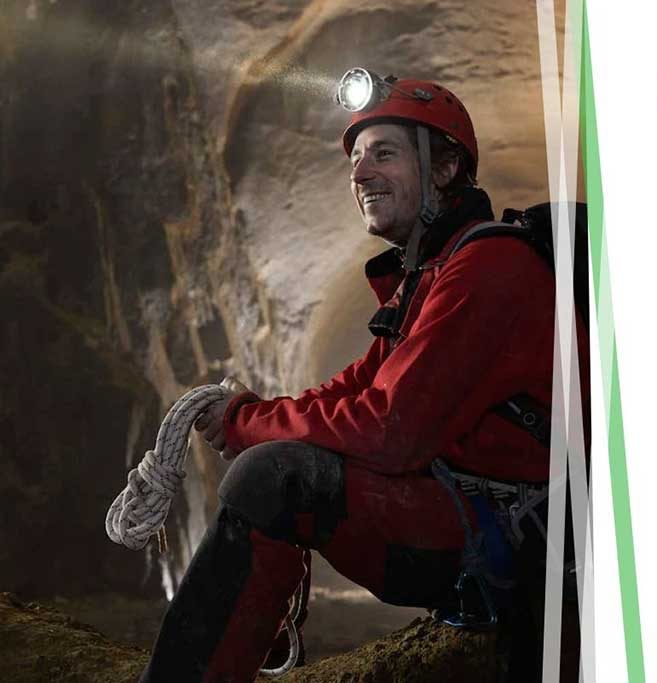 Caving – The Challenges Of Getting Life Insurance and Associated Cover
Caving is considered a high-risk activity. Risks may include a cave collapsing or getting swept away by a torrent of water. The cost of life insurance, critical illness and income protection cover to include caving depends on what type of caving you participate in; potholing is considered dangerous.
The answer to these questions could see, on the one hand, negligible additional premium compared to standard life cover; or it could lead to the worst possible outcome with caving excluded from your policy. Insurance Hero wants to include caving as part of the life cover and not treated as an exclusion.
Why Use Insurance Hero?
Insurance Hero has strong relationships with underwriters specialising in life cover for those undertaking extreme activities. We want to help you get your caving activities included within your life policy and not excluded. Our friendly, professional team of brokers know what insurance underwriters require to get the best chance of an inclusive caving quote.
Insurance Hero – Your Caving Specialist
Insurance Hero undertakes a thorough fact-finding process to get you a policy quote. Underwriters trust us to accurately layout the exact details of your caving activities. Our fact-finding is done via a questionnaire in a non-intrusive manner by our friendly team.
Specifically, for caving the types of questions we will ask will include the following:
Are you affiliated to a caving club?
What type of caving activity do you do?
Are you involved in potholing?
Are you involved professionally as an instructor?
What is the frequency of your caving activity?
What is the typical duration of your caving sessions?
the location, depth and category of caves explored
Do you ever cave alone?
Do you have any underlying medical conditions?
Specialist Outdoor Activity Life Cover – Free Quote Form


How Does Life Insurance Cover Work?
Life insurance cover is an agreement between the policyholder and the underwriter. In return for regular monthly or annual premiums, should you die, then a lump sum will be paid out to designated beneficiaries of the life insurance policy.
At the outset of the policy, agree on terms where a caving related death is part of the life insurance policy. Consider protection if you have outstanding financial commitments and family or dependents would be adversely affected if you die.
Outstanding obligations may include:
Mortgage
Personal loans
Car loan
Credit card debt
Hire purchase agreements
Large bank overdrafts
For a free caving life insurance cover quote, Insurance Hero is only too happy to help. Our friendly team will work unobtrusively to assess your needs to ensure a competitive quote tailored to your circumstances. Why delay, call now on 0203 129 88 66
Critical Illness Cover In Brief
A medical diagnosis or surgical procedure could stop you working. It could be the result of your caving activities or something completely unrelated. By paying regular premiums as part of a critical illness policy, you would be entitled to an upfront payment if you cannot work. Not all illnesses are covered. At the outset, it is best to understand what diseases come under the policy definition. Typically, a pay-out is forthcoming if you survive ten days after diagnosis.
The policy does not pay-out if you die.
Examples of illnesses or procedures that can be covered include some of the following:
Cardiac arrest
Liver failure
Stroke
Heart attack
Parkinson's disease
Pulmonary artery surgery
Within a policy, you can choose three different types of critical illness cover:
Level cover: The pay-out amount will be the same throughout the policy term
Increasing cover: The pay-out, will increase in line with the RPI throughout the policy term
Decreasing cover: The pay-out amount will fall throughout the policy term
Caving Income Protection Cover
If you cannot work for a significant amount of time due to illness or injury, perhaps caused by caving, income protection cover can help.
Regular premiums paid under a policy will result in a salary paid should you be unable to work. Cover can kick in from as little as one month to one year after you make a claim.
Income protection provides the certainty of a regular salary to provide for your family, allowing you to focus on recovering and return to work.
You should consider income protection if you have financial commitments that need repayment if you cannot work:
Rent payments
Mortgage payments
Car loans
Personal loans
Childcare
Insurance Hero can provide Income protection quotes even if you pursue caving activities as a hobby.
Contact us on 0203 129 88 66 to discuss your requirements. Our professional team of brokers want to help you get a policy quote, tailored to your circumstances for complete peace of mind.