Insurance Hero About Us
Insurance Hero started life in 2011 as Life Insurance Over 50 UK, which provided customers with tips and information on life insurance issues.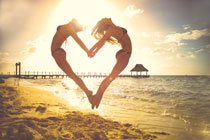 Insurance Hero is independent as it is not owned by any companies whose products and services we represent. You can, therefore, be certain that the information and quotations we provide are as unbiased as possible.
Insurance Hero provides life, income protection, and critical illness insurance quotes.
Our company scans the marketplace for the best insurance products leading insurance providers offer. These products are designed to meet both your needs and your budget.
Our interactive quotation request system obtains quotes from select leading insurance companies.
Our services are free to customers, and we provide discounts for policies delivered through our fast quotation system.
Once you decide which product you want, complete and submit an application or request a telephone call from one of our protection professionals.
We aim to help you understand your life insurance requirements and match you with the right policy.
How We Treat Our Life Insurance Customers
We provide customers with access to individuals who are considered personal protection experts.
Our website is designed to be a one-stop resource for shopping for and comparing life, critical illness, and income protection coverage.
We aim to comply with the six consumer outcomes promoted by the Financial Conduct Authority.
To this end, we have developed six guidelines for customer treatment:
Our company culture is based on treating customers fairly.
We strive to exceed the standards set by the typical online broker, raising the bar for the industry.
The products and services we promote and offer are designed to meet the needs of particular groups of customers, and we gear our marketing efforts toward these audiences.
We provide clearly worded, comprehensive information designed to inform customers before, during, and after a purchase.
We do not believe in presenting customers with barriers after the sale that force them to change products or providers or prevent them from filing a complaint or submitting a claim.
We do not offer financial advice.
Please contact us if any of the information on our website is unclear or misleading. We want our site to be as easy to understand as possible. This makes your shopping process fast, convenient, and stress-free.
If you want to read the Treating Customers Fairly (TCF) information from the Financial Conduct Authority, click here.
Meet Steve Case: Key Consultant To Insurance Hero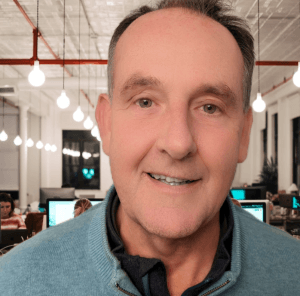 Bringing a wealth of expertise from over three decades in the financial services sector, Steve aims to transform our business into a leading information hub for consumers who need to plan financially for retirement and their families.
After passing his FPC and CIP exams, Steve started in financial services in the early '90s. He has since served various sectors within several branches of the financial services markets.
Some key sectors served in consumer finance are the Pensions market, second-charge mortgages, debt management and the life insurance industry. Therefore, we feel Steve is the natural choice to partner with.
Bringing Steve's accumulated wealth of experience to Insurance Hero will help us deliver exceptional contributions that'll benefit existing clients and those new to us by serving up a central hub of practical and actionable material from a credible, trustworthy source backed by relevant industry experience.
In an industry littered with financial jargon, Steve's knack for delivering precise and consistent communications both in person and in all the literature published on behalf of Insurance Hero benefits our clients by providing clear, transparent, accurate and actionable information, each designed with care, thought, and compassion to improve the health of family wealth.
We appreciate that death is the one thing we all have in common. However, it is not a subject we like to talk about. But by talking about it and taking time to put plans in place, you can make life a little bit easier for those you care about financially and emotionally.
📧steve.case@insurancehero.org.uk
Experience Enhances Your Experience
With every project throughout a career in finance, new skills are gained. At the forefront of Steve's career has been serving the needs of consumers in Mortgages and then, latterly, heavily focused on retirement planning and life insurance markets.
With the relevant experience and a vast working knowledge of digital processes in finance, our clients' experience with Insurance Hero will only improve with Steve's expertise, creative input and strategy going forward.
Bringing a partner aboard as a creative contributor helps us to provide you with the broadest life insurance planning choices in the UK. Whether you want information on whole of life, term life or income protection or want to compare more specialist types of cover, we can help you with it all.
We are proud to say that all of the brokers we work with are authorised by the Financial Conduct Authority (FCA), which regulates the financial services industry in the UK.
This means you can be sure we comply with their rules and guidelines and that our customers are treated fairly.  We cannot recommend or advise on specific products, but we can provide information to guide you through your options and help you make the right decision.
Front Desk Team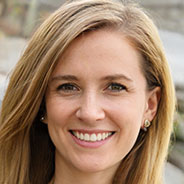 Sarah has worked in insurance for over 5 years. She has a cat called Rachel and in her spare time enjoys socialising and travelling. Interests include music, sailing and finding the best seafood restaurants.
Sarah Waters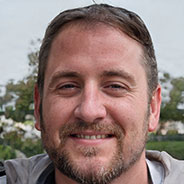 Luke has an experienced background in life insurance customer services. He enjoys exploring and hiking in the UK countryside with his 3 young children and Partner and has a passion for playing football.
Luke Townsend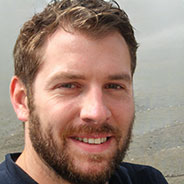 Nicholas has been in financial services for 7 years. Nicholas recently had his first child, and when outside of work, his hobbies include watching any form of sport and spending time with family.
Nicholas Johnson
Other Core Team Members
Elaine Brookes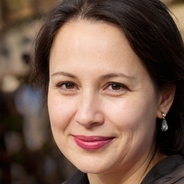 Elaine is a Londoner, born and raised. She loves her city and spending time with family and friends. She also loves to travel the world and is an expert cellist in her spare time.
She is a warm, friendly person who loves to chat and engage with our clients. She is interested in everything digital and loves exploring the latest trends and developments.
Elaine has been working in marketing for over ten years, starting as an account manager at a small agency before moving on to digital marketing positions with larger agencies.
Elaine's passion lies in supporting Insurance Hero's web presence through good web copy and search visibility – she wants to ensure that people find us when they are searching online!
📧elaine.brookes@insurancehero.org.uk
Clare Rodgers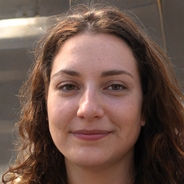 Clare is a dedicated and knowledgeable individual who has worked in the life insurance industry for over eight years.
Being involved with Insurance Hero, Clare takes great pride in educating her clients on what they need to know about their life insurance needs.
The best part of Clare's job is forming long-term relationships with her clients – she'll always be there to help them whenever they need it!
📧clare.rodgers@insurancehero.org.uk
In Clare's words:
"Hi, my name is Clare. I'm an avid netball player and fan. When not playing or watching the game, you'll find me with friends and family, enjoying life to the fullest.
I am lucky to have a wonderful group of people around me who are always there for me through thick and thin – they're my rocks!
My large family means birthdays are usually rather hectic, but those celebrations are all worth it. I also love spending time with my husband exploring different parts of the UK and getting out on our mountain bikes – we're both mad keen cyclists!
Mark Watts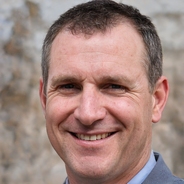 Mark joined the Insurance Hero team after working in financial services for over 12 years.
He brings considerable experience in giving his clients comprehensive, bespoke personal assistance, making him a valuable asset to our team.
His main area of expertise is impaired life cover, where people are often seen as higher risk and, therefore, more challenging to insure. Mark spends time with his young family outside work while indulging in one of his passions: kayaking! He also takes a broad interest in current affairs and environmental issues.
📧mark.watts@insurancehero.org.uk
Mark Taylor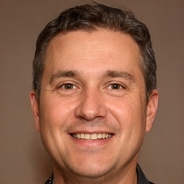 Mark is an Insurance Hero. He has dedicated himself to ensuring that every client he talks to gets the best life insurance cover and policies for their needs.
He can help you find a policy if you are unsure what you need or make changes to your existing one.
Mark is a "people person" who always goes the extra mile for his clients. He has been in the life insurance industry for over ten years and takes pride in working tirelessly on behalf of our clients. Mark's motto is, "If you're not having fun, it's time to rethink your career". If you are looking for someone with integrity, then look no further.
Mark will always be happy to answer any questions about products or quotes that you might have. He's got over ten years of experience in the industry, so get in touch today.
📧mark.taylor@insurancehero.org.uk
Why We Only Partner with Independent Brokers
Just as Steve is an independent contributor to Insurance Hero, we only partner with Insurance Brokers who are truly independent because that's the only surefire way you can be sure you're getting the best rates available and tailored to suit your needs.
If a brokerage firm isn't independent, you will likely pay more and possibly have less policy coverage due to far more clauses that a trusted broker hasn't screened to ensure the terms are relevant to your circumstances.
The key to getting the best life insurance rates is to find the company that looks most favourably at your situation. Many factors go into getting the best rates, and everyone's situation is unique. Steve and the Insurance Hero team realise that only a truly independent life insurance agent can do this.
Our clients are at the heart of Insurance Hero, so their needs are paramount. When we look for a life insurance policy for them, we ensure we use a company that can fully meet these needs.
We have an excellent working relationship with all the companies we work with and can ultimately find the one partner that's right for you, independent and in a position to give you the best rates.
For those requiring guidance through specific life insurance products, some of our partners are authorised to give advice and are on hand to help. Steve and the team will make it clear where this service is available on our website.
Helping You Invest in Your Family's Quality of Life
You can't buy time, but you can ensure the time your family has after you're gone is financially guarded so they can enjoy a quality lifestyle.
Life insurance is a valuable personal investment for your family's financial future. Without a policy, it could leave your family with significant debt if you were to pass away. This could leave your family in a mountain of debt, which is why life insurance is so important.
It would be best if you didn't wait any longer to purchase the protection your family deserves. You can't predict the future, and there's no way to know what will happen tomorrow. Just one bout of ill health can affect policy coverage and rates.
The younger and healthier you are, the better. However, it's not uncommon for Insurance Hero to assist people following a life-shortening diagnosis in getting custom coverage.
After bad news about your health, financial planning restricts options and can increase the cost of a policy. It's best to plan for the worst before it's expected.
Make that choice today and begin life insurance discussions with experts who understand what's available.
Leverage our network of selected partners to deliver competitive policies to suit your family's needs. If you have any questions, please drop us a line via our contact page. We are here to help.