Have You Underestimated The Need For Parental Life Insurance?
Have you ever sat down to think about the amount of time you spend bringing up your kids, and how much monetary value that would translate to?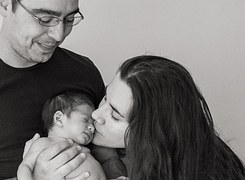 Probably not because it's the nature of the job, you bring your kids up out of love and don't really class it as a labour of love.
Legal and General have surveyed parents to get a glimpse into the reality of the cost of raising a family. You'll be surprised by the findings.
A mother's perception is that she will spend on average eight and a half hours weekly caring for a child and doing chores. The reality is it's nowhere near that. It's more like 65.5 hours a week.
When Dads were asked how much time they spend on childcare and associated childcare household chores, they thought they spent more time than mothers do, stating 12 hours on average. In reality, it's lower at 47.5 hours per week.
So there you have it, Mums. Research shows you do 18 more hours of unpaid work in the house than your partner does.
Parents, Help Protect Your Family's Future · Compare Top Insurers · Find Your Cheapest Quote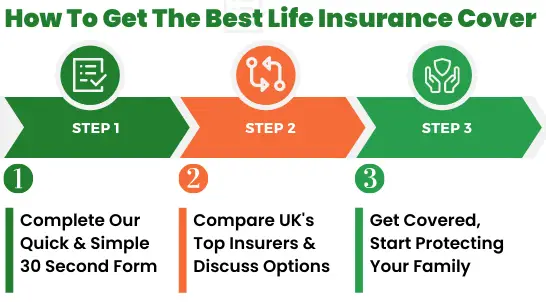 What does the unpaid work in the house equate to?
A mother's monetary value of unpaid work in the family home is estimated to be £29,535.
For the Dad's, it's not quite as much but still comes in at a hefty £21,601.
Regular activities that parents spend on include:
Pocket money
Entertainment
Activities and outings
Treats
The cost for the above comes in at a very pricey £2429.96 annually.
How much it really costs to raise a child
…This is based on per child, and not a family.
Legal and General's research indicates:
Accumulative daily costs until a child turns eighteen are £123,365.
That being said…
Parents don't really expect their kids to leave the nest until they are 22-years old when they should be financially independent.
The actual accumulative daily costs accrued for the daily upbringing per child is actually £184,392, so the average parent is massively undervaluing the total costs by £61,000 per child. (That's a deposit on their first home).
Translated into a weekly cost, it equates to £197.
£4.82 is the average cost for insurance to ensure your child's upbringing costs are covered.
What types of insurance are parents using?
The statistics revealed that the most popular choice by a comfortable margin is that of family life insurance. 53% of parents surveyed have this in place.
Second is critical illness cover with 28%, followed by 19% of families having income protection with the lowest of 13% of families carrying family income benefit protection.
In Conclusion:
There's a huge underestimate placed on both the cost of raising a child and the amount of time you spend on associated chores around the home.
Should the worst happen and either parent not be around to play their part in the home, the associated costs to hire in help are estimated to be £248 to do the childcare work a Mum does, and for a Dad £169 per week.
That is a lot of money and something you likely wouldn't be able to comfortably afford without an insurance policy in place to protect your family's financial wellbeing.
Women, in particular, should consider securing a comprehensive woman's life insurance plan. There has never been a better time to get covered.