Common Reasons Life Insurance Does Not Pay Out
People buy life insurance policies to ensure the wellbeing of their family once the person isn't around to provide. For others, it's a wellbeing plan rather than a safeguarding policy.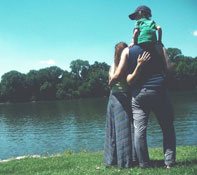 Life insurance is one of those investments that when done right with careful planning, can change the fortunes of entire families and the generations to follow.
Misunderstand the policy exemptions though and nobody is going to see a penny of what you thought was a wise investment.
For any policy, there's going to be exceptions to the rules of when the policy pays.
Life Insurance Policy Exemptions
We should probably point out that these aren't in place to diddle the customers out of what would otherwise be rightfully theirs. These exclusions apply to both life insurance policies and critical illness cover for fraud prevention purposes. That'll become clearer as you read on.
Get A Fast Life Insurance Quotation – No Obligation – 40 Sec Form

3 reasons for Finance Companies Declining Insurance Pay-outs
1. Suicide 
This one may surprise you… not that it's unusual to find it excluded but the fact that some life insurance providers only apply this clause to the first 12 months of the policy.
Every company has safeguards against this type of claim, for obvious reasons. Take the case of David Carr – a City Executive from London – who meticulously planned and waited until the first-year suicide clause had past, before taking a shotgun to his head.
Another thing about the suicide clause is even if the stated period has passed, if a tragic suicide were to happen to a policyholder, it's likely to have some crossover into the next reason after the 12-month exclusion.
2. Non-disclosure 
Otherwise called dishonesty and depending on the nature of the dishonesty on the policyholder's application, it could very well be downright lying.
It could cross over into the suicide clause of policies, if the person were to take out the insurance plan without disclosing a mental health condition.
A poll carried out by Zurich insurance found that 20% of UK life insurance policyholders had admitted to lying on their application. 10% state the reason is being frightened of the consequences of telling the truth. The consequences of not telling the truth are far, far worse.
Another interesting point that poll highlighted was that 32% of applicants are more comfortable lying on online applications, rather than over the phone. If you find yourself tempted to spin some words to camouflage the truth – think of your family and just don't do it.
3. You outlive the policy 
This applies to term life insurance policies. It's important for anyone with a fixed-term policy to ensure they consistently have cover. Taking out a 20-year term life insurance policy at the age of forty, would mean it would only be valid if you die before you reach your 60th birthday. That's probably not a wise choice to invest in.
What happens after your term policy has expired is you're going to have to renew onto a brand-new policy under your new conditions. Age 60, plus whatever medical conditions you've developed will need disclosed. The only thing you can count on is the premiums being higher. That is if you go for a like-for-like product by renewing your term life insurance.
Usually, when a term life insurance policy expires, a more suitable option is the over 50s cover, as that doesn't require any medicals, and in most cases is suitable to people up to the age of 75.
You can always choose not to renew, but you'd be throwing away the previous payments made towards the previous policy. For that reason, you should consider wisely the fixed term period of a life insurance policy before you sign because outliving it is well – a bit like throwing it away.
Related Reading
Things You Must Know Before You Buying Affordable Life Insurance
Critical Illness Cover and Who it Applies To