Barclays Life Insurance Reviews 2022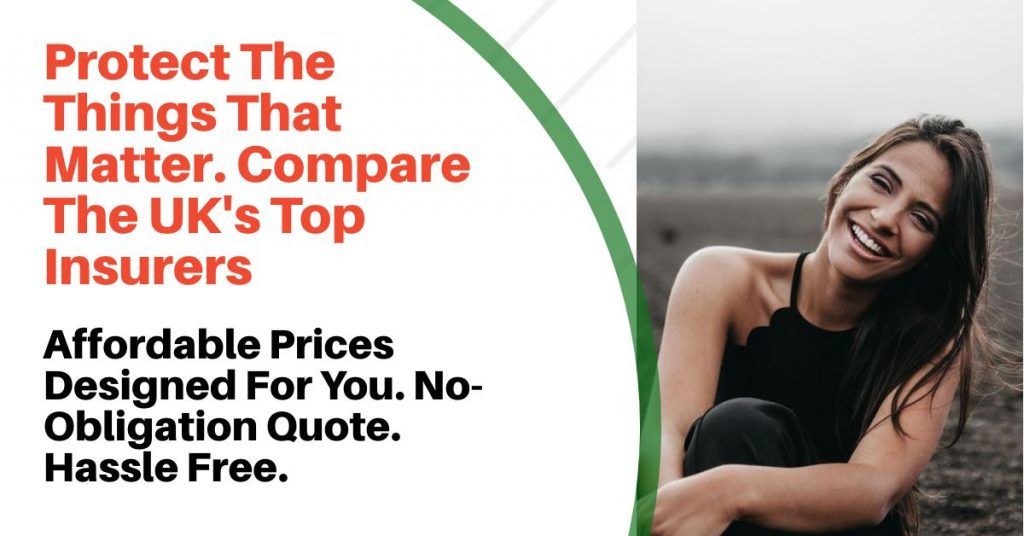 Barclays PLC is a major financial services company backed by more than 300 years of history.
The company operates in more than 50 countries and has more than 140,000 employees. It offers lending, investment, protection, and transactional services to individuals and businesses. The banking division was recently named one of the greenest banks on the planet.
Barclays offers insurance products as part of its personal banking services and these include life insurance from Aviva. However, consumers need not search for it themselves because we will find it for them when conducting our comprehensive scan of the industry.

Is Barclay's Right For You? Completely Free Quote Service with No Obligation – Find The Best Rates Now

Top Reasons To Consider Taking Out Life Insurance
To protect your loved ones in the event of your death
To help cover final expenses, like funeral costs
To pay off debts and other financial obligations you may leave behind
To help replace lost income if you were to unexpectedly pass away
To fund future financial needs, like college tuition for children or retirement savings
For peace of mind knowing that your loved ones will be taken care of financially if something happens to you
Some employers offer life insurance as a benefit to employees
A Trusted Partnership
Barclays term life insurance from Aviva offers a lump sum benefit of up to £500,000 and monthly premiums as low as £5, which remain fixed for the policy term. UK residents aged 18 to 66 may apply for this life insurance. Coverage ends on the 70th birthday.
Consumers can select a level or decreasing term policy. For those over 50, the maximum coverage is tiered. From age 50 to 54, coverage is a maximum of £300,000. From age 55 to 59, it is £200,000 and from age 60 to 66, it is £100,000. The plan may not be altered once it has gone into effect.
The level term insurance policy provides a lump sum payout upon the terminal illness diagnosis or death of the insured, which is designed to provide beneficiaries with financial assistance. The premium and coverage level remain the same during the policy term. A joint life policy is available but will only pay a benefit upon the first death.
The decreasing term policy also provides a lump sum payout upon death or diagnosis of a terminal illness. However, the coverage level decreases each year. This insurance is designed to cover loans or a repayment mortgage where the balance declines each year and the coverage level decreases in line with the amount owed.
The lump-sum benefit is guaranteed to cover the intended outstanding loan, subject to several conditions. A joint life policy is available but will only pay a benefit upon the first death.
Terminal Illness Help
When conducting our Barclays life insurance review both the level and decreasing term plans feature a terminal illness benefit that pays a lump sum upon the diagnosis of a terminal illness with an expected lifespan of 12 months or less. If this diagnosis is made during the last 18 months of the plan, a benefit will not be paid. Once a terminal illness benefit is paid, the policy will end. No benefit will be paid upon the subsequent death of the insured.
Neither policy has a cash-in value and if premiums stop being paid, the coverage will end and premiums paid will not be refunded. Other benefits are not available with this plan. Premiums for these plans are based on coverage amount, age, sex, occupation, hobbies, smoking status, address, policy term, medical history, and carrier charges. If the policy is not placed in a trust, the cash benefit may be subject to inheritance tax. Ask us for further information regarding this issue.
As is the case with many other life insurance products, a 30-day window is provided to cancel the policy and receive a refund of the premiums paid. This period starts with the later of the date the insured is informed that the contract is finalized and the day the plan documents are received. The cancellation must be noted on the designated form and returned to Aviva in order for the refund to be processed.
Barclay's level and decreasing term policies from Aviva are designed for consumers who want basic life insurance coverage at an excellent price. Before completing our online quote request form, think about whether you want level term or decreasing term coverage because each carries a different premium.
If you wish, request a quote for both types of insurance to see what you can afford. Letting us do the research makes things much easier for you. Simply review the quotes and policy details we provide and contact us to apply for the desired plan.
Barclays Life Insurance Reviews: Further Information:
Barclays Simple Life Insurance and Life insurance for mortgage holders are provided by Legal & General Assurance Society Limited, which are regulated by the Financial Conduct Authority and the Prudential Regulation Authority.
Head Office: 1 Churchill Place, London, ENG E14 5HP
https://www.barclays.co.uk/insurance/life-insurance/
For Life Claims:
Call: 0800 0083 032
life.claims@landg.com
For Cancellations:
0370 010 4080
Related To This Topic: