Life Insurance With A Heart Condition Quotes 2022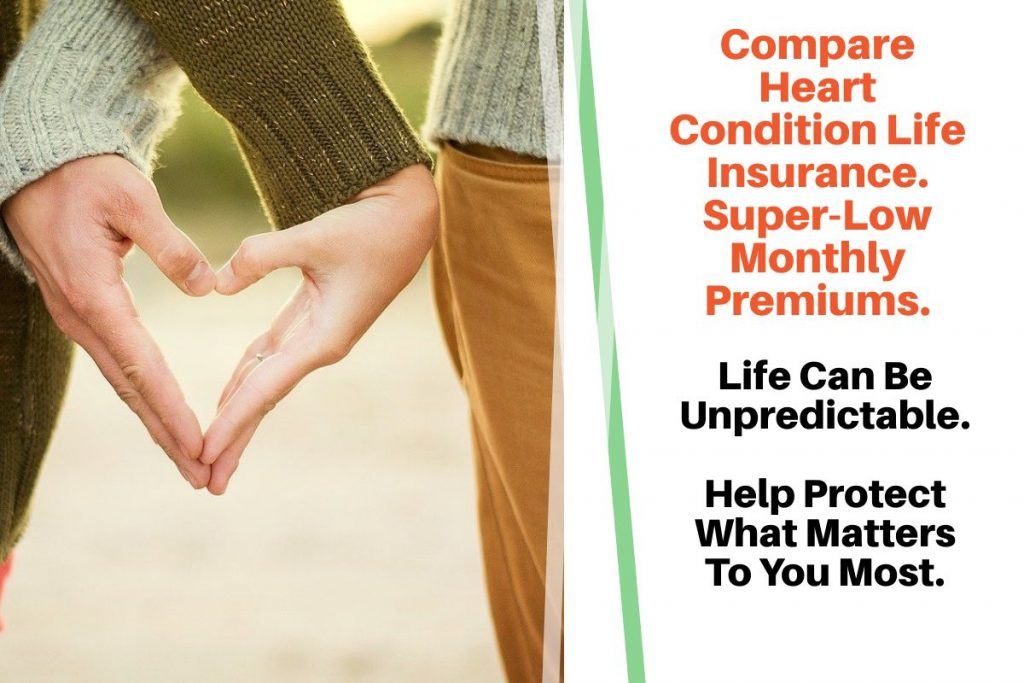 Can I Get Life Insurance If I Have A Heart Condition Or A Stent?
Providers typically ask detailed questions regarding the health of the applicant. These may delve far into the past, inquiring about conditions and medications that have not been taken for years. Applicants should be honest regarding past or current heart and other medical problems.
The good news is that medical technologies and treatments enable people with heart conditions to live long, healthy lives, and some life insurance providers cater to this population.
We have an excellent range of insurers and can guarantee you a great deal
Compared with the main competition, they have fewer exclusions
Assistance from start to finish, you'll know you've got the best policy to protect your family
Outstanding reviews for customer care
Come with excellent rates for shared coverage
Cigarette, pipe smokers and electronic cigarette users are given fair treatment
Terminal illness coverage at no extra charge (available on all term policies)

Help Protect Your Family Future. Compare Top Insurers. Find Your Cheapest Quote
Life Insurance With Heart Condition: Assistance Is Available
Some companies specialize in finding life insurance for people suffering from heart conditions, including heart disease. These firms know which insurers offer life cover for this special population. Though they cannot guarantee that they will find acceptable cover, they scour the market to discover what exists.
If they find several prospective insurers, they help consumers identify which one offers the most comprehensive cover at the lowest cost. Some companies even help applicants complete the required paperwork and will remain in contact until a policy is bound.
The life insurance industry has traditionally been reluctant to cover individuals with medical conditions related to the heart.
However, some providers have begun offering cover to people with stable angina and controlled high blood pressure. People with heart arrhythmia can find coverage at rates close to normal as long as they do not have complications and even diabetes or other co-existing conditions.
Insurance for Heart Attack Sufferers and Heart Surgery Patients
Many people think that experiencing a heart attack automatically prevents them from qualifying for life insurance. This is not true, particularly if the attack occurred six months prior and complications do not exist.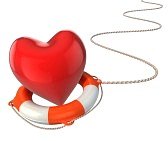 A heart attack sufferer who is a smoker should expect to pay at least double the premium that a non-smoker pays.
If the applicant has suffered from multiple heart attacks or has additional medical conditions, the individual may still qualify for cover at an increased premium.
People who have undergone heart surgery may also qualify for life insurance. Life insurance with a heart condition cover is available six months after an individual has undergone a successful angioplasty and stenting or aorta graft surgery for swelling of the aorta.
For bypass surgery, heart valve replacement, and stroke patients, the cover is available one year from the procedure as long as complications do not exist.
Insurance Buying Tips
Life insurance with heart condition underwriting is based on dozens of rating factors. If an online quote website asks just a few questions and returns low premiums, be prepared to answer many more questions, some of which will pertain to heart problems.
Before processing a lengthy application, a website or agent can only provide a preliminary quote based on market knowledge and the brief medical history submitted.
To increase their chance of approval, people with heart conditions should deal with websites or agents that represent multiple insurance companies offering life insurance with pre-existing conditions.
Life Insurance Specialists For People With Heart Problems. Heart Disease Life Insurance. Quick Quote Form

An individual with a ratable heart condition should attach a recent letter from a treating physician to the insurance application. This should describe the medical history, and current medications and include an assessment regarding the health outlook.
This provides the agent and underwriter with an accurate picture of the medical situation. Life insurance with a heart condition underwriters focuses on whether the condition is stable, improving, or worsening and whether applicants comply with medical recommendations.