Life Insurance For Over 45 Year Olds 2022
Turning 45 may not be a milestone for many people but it is a good time to think about the future.
How will loved ones cope financially if something should happen to you?
Though it may seem premature to begin thinking about this now, in reality, it is never too early to make these arrangements.
By taking action once they reach age 45, UK residents are able to avoid higher insurance premiums. Waiting until the cover is too expensive due to age or health status is unwise when reasonably priced policies are available today.
We Can Help You Get The Right Cover At The Best Possible Price. Free Comparison Below!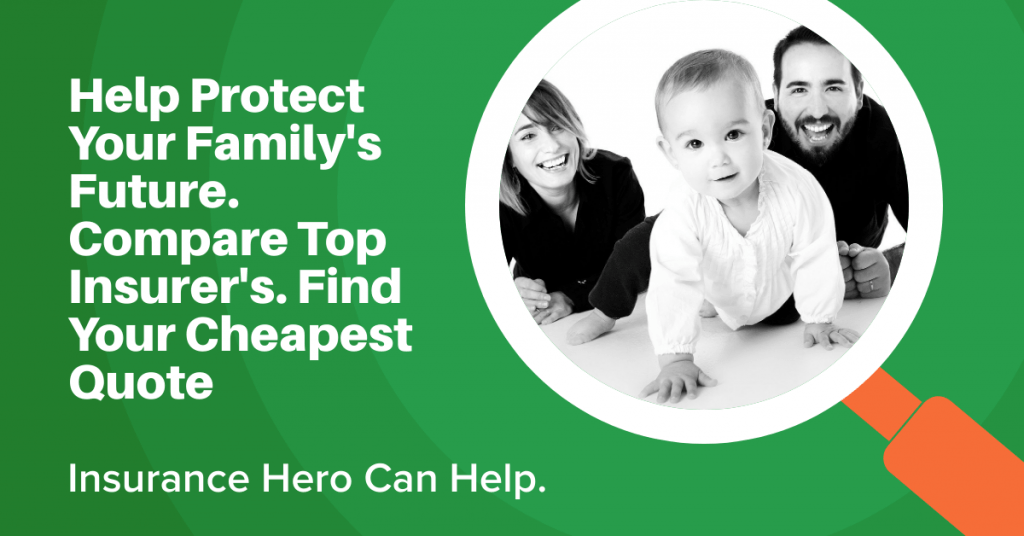 UK residents over age 45 have several options for life insurance coverage. Policies designed specifically for people over 45 are created for consumers who want the protection that life insurance provides without having to pay the higher premiums that a traditional life insurance policy carries. Insurance Hero offers this cover, making it fast and easy for anyone older than 45 to protect loved ones financially.
Why Purchase Life Insurance Over 45?
Life insurance premiums increase with the age of the applicant. Therefore, it is less expensive to purchase the cover at a younger age. Though someone older than 45 will pay more than someone who is only 40 will, special life policies designed for people in this age group can reduce the cost.
Anyone who provides financial support to other household members should consider purchasing over 45 life cover. This will protect surviving dependents from financial hardship when the individual dies. Named beneficiaries of an over 45 life policy will receive a lump sum of cash to spend as needed.
The benefit of a life policy should provide enough money to repay debts, cover final bills, and help to repay the mortgage balance. Survivors can use the money to cover daily expenses until they are able to find work and begin generating income. This provides time for them to take care of the estate and deal with the death emotionally without worrying about bills and debts.

What Life Insurance Over 45 Provides
Life insurance over 45 is similar to over 50s life policies common in the UK. Insurance providers offer guaranteed acceptance for applicants who meet the age requirements, which typically extend to age 75 or 85. A medical examination is not required so even someone whose health is not optimal will not be denied. An easier qualification process removes much of the anxiety associated with applying for this cover.
Premiums for traditional life policies can increase drastically once an individual reaches age 40. Life insurance plans designed for people older than 45 are priced more reasonably. Rates are not based on an assessment of individual risk so health status is not considered. All applicants who fall into the stated age range are placed in the same category. Life premiums are calculated on that group. This makes it much easier for individuals over 45 to afford the level of cover they desire.
Life insurance premium payments typically continue over the lifetime. With a life insurance policy designed for people older than 45, an individual may be able to stop making premium payments at age 90 or even 85. The cover will continue for life, allowing the person to save money during the twilight years. Since people are living longer than ever before, this can represent huge financial savings.
Things That You Need To Be Aware Of
Like most things, there are drawbacks to life insurance policies in the UK designed for people over 45. The first year or two of a policy is considered a no-claims period during which a cash payout will not be made. However, there are exceptions to this rule.
For example, if the insured dies because of an accident some insurance companies will make payouts. Even if a claim filed during this period is denied, the company may refund premiums previously paid, providing some financial assistance to surviving beneficiaries.
Since life expectancies are increasing, even people over age 45 may find themselves paying life insurance premiums for three or four decades. As a result, the total premium payment could exceed the benefit paid when a claim is filed. This is one of the main reasons to comparison-shop for cover.
Finding the most cover for the lowest price is the best deal and this is easy to do when shopping on the Insurance Hero website. We scan the market and provide quotes for the best policies available. Consumers save time because they receive quotes from multiple providers while only having to visit one website.
Once an individual has a policy in place, premium payments must be made as required to keep this cover in force. If the individual stops paying premiums before the designated age of continued cover without payment, the cover will be cancelled. Previously paid premiums will not be refunded and no payout will be made to beneficiaries if the individual subsequently dies.
Even if premiums are paid until the death of the insured, there may still be financial consequences. Based on the estate value, the payout may be subject to inheritance tax. This should be taken into account when determining how much cover is required.
Cover and Premium Particulars (Female Or Male)
Individuals purchasing life insurance over 45 policies must maintain their initial level of cover for the policy duration. Initial premiums are based on cover level, age, and smoking status but remain the same while the cover is in force. This type of policy does not have a cash-in value so individuals must make careful purchasing decisions. Inflation reduces the real value of the benefit and this should be taken into account when naming a child or grandchild as a beneficiary.
The appropriate level of cover reflects consideration of current and anticipated future expenses, outstanding debts, the mortgage, and household bills. Final medical bills, funeral expenses, childcare costs, and education expenses may also be important considerations.
Insurance Hero accesses and compares premiums for policies across the market, making it easy for you to find the best deal. After identifying a policy, submit an application through our site. With guaranteed acceptance, your cover could be in place within days.