How Much Does a £500,000 Life Insurance Policy Cost?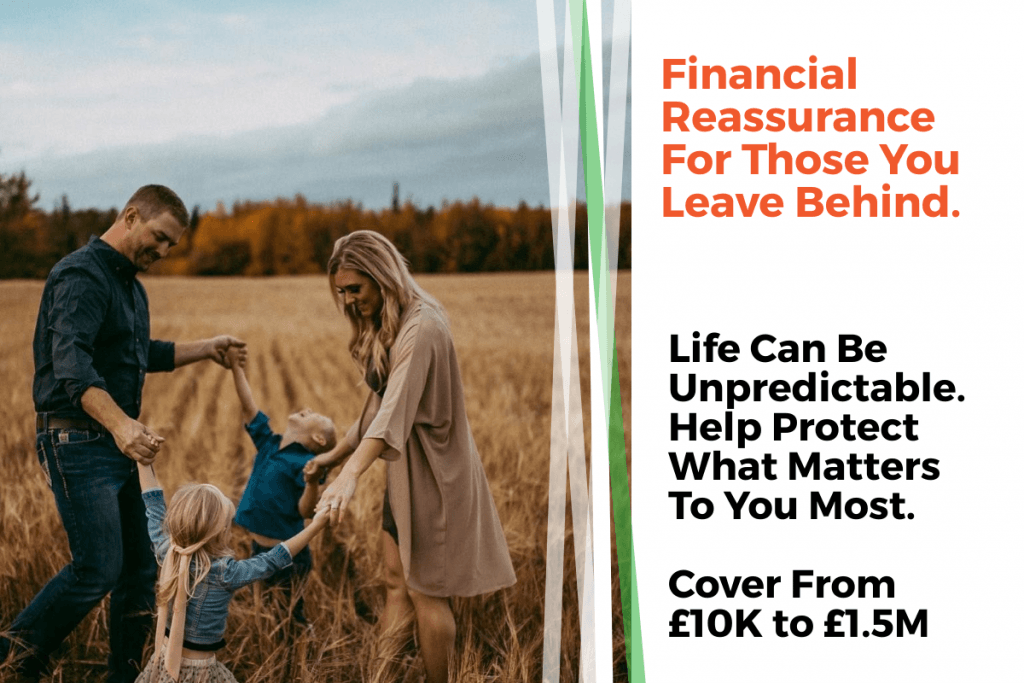 The Insurance Hero team have studied insurers from the big well-known brands to smaller more boutique insurers, often never featured on TV or comparison engines.
When looking at higher amounts of cover including £500,000 and above, what was visible from our findings was the value offered by some of the less well-known names.
One insurer, in particular, was good for smokers, and another on our shortlist was excellent for residents of higher-risk areas of the UK. The premiums for higher amounts can still be surprisingly cheap for people with younger families.
Without proper life insurance protection would those close to you be able to:
Pay off the mortgage
Clear any outstanding debts in your name
Fund their current lifestyle
Buy a new home
Plan for a funeral
Deal with inheritance tax
If you weren't around to make a financial contribution?
Life Insurance Could Be Cheaper Than You Think. Compare Top 10 Quotes Below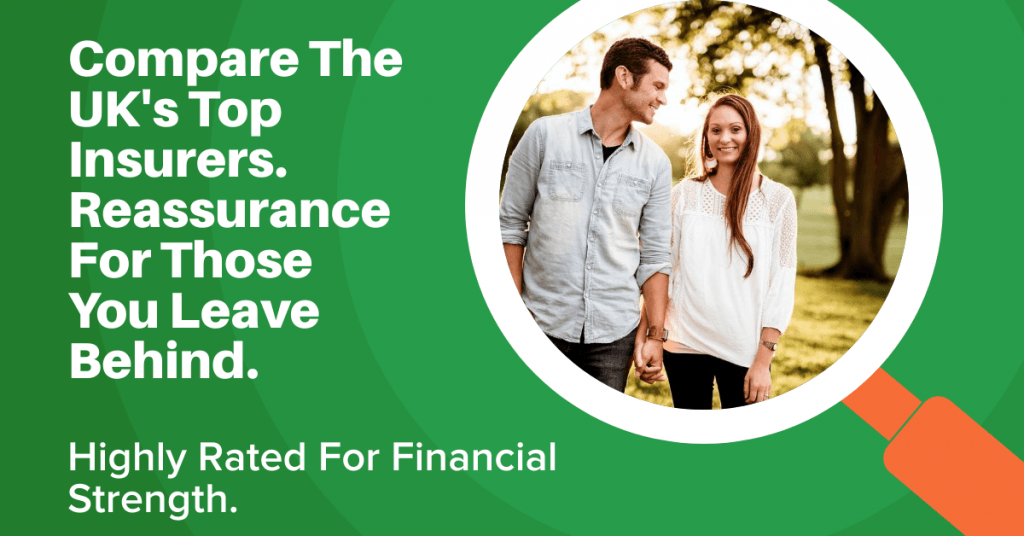 Life insurance is an essential financial commitment that everyone should consider. It's a way to protect your loved ones financially in the event of your death. And while no one likes to think about their own death, it's important to be prepared for anything that might happen.
Life insurance gives you peace of mind, knowing that your loved ones will be taken care of financially if something happens to you. So don't wait until it's too late. Consider life insurance today. It could be the best decision you ever make.
It's challenging to put an average cost on any amount of a cash-sum life insurance policy.
Especially higher value investment policies, in which a £500,000 life insurance policy would be considered an investment. The reason is, it's unlikely that you'd pay that amount with your monthly premiums over the term of the policy.
To ensure your family get the funds you take the insurance policy out for, the company providing the assured lump sum under contract would need to invest part of your premiums to ensure they raise enough capital to pay your assured lump sum out when it's required.
To account for that element, you need to factor in the type of insurance policy. The most used types of policies are term life insurance and whole of life insurance.
Term insurance can be short-term or stretched over a longer term such as 25-years or longer. A whole of life just means that your policy will remain active until your demise, at which stage the lump sum you're assured for in the plan will payout to your beneficiaries.
Reasons To Consider Getting A Free Quote From Insurance Hero:
Great terms for all age groups – not just over 50-year-olds
Outstanding reviews for customer care
Policies with excellent rates for shared coverage including same-sex couples
A selection of policies to match every family's needs
Critical Illness coverage separate or in combination with life insurance at little extra cost
Terminal illness coverage at no extra charge (available on all term policies)
Protect Your Loved Ones With Life Insurance. Highly Rated For Financial Strength. Quick Quote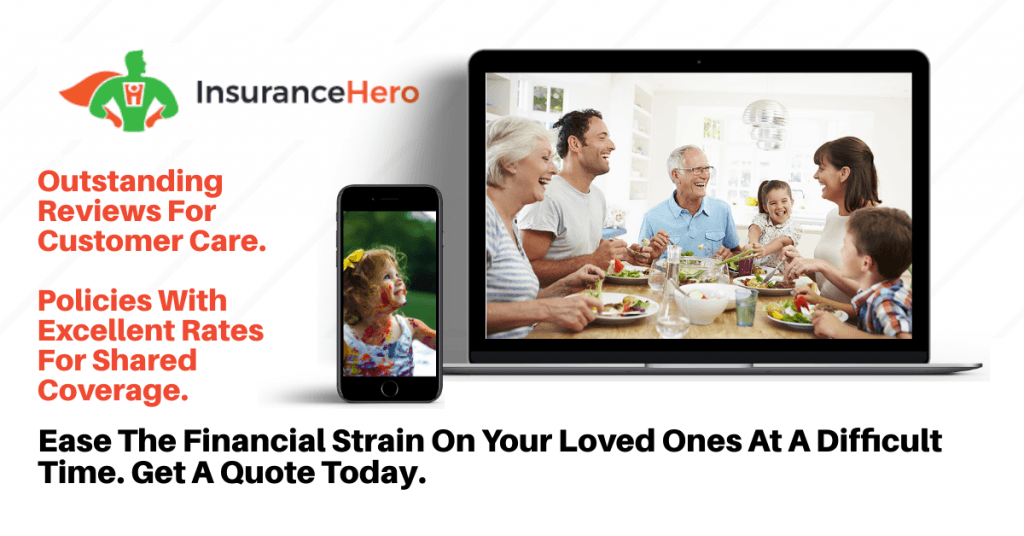 How Does Life Insurance Work?
A life insurance policy is a contract between the person whose life is insured and an insurance provider. A policy can be taken out by anyone, and on anyone's life where there's evidence of a financial relationship.
That could be taking out a life insurance policy on your own life, or a joint policy for you and your partner, so that in the event of one person's death, the life insurance policy will pay out a cash sum to the living survivor. Or the proceeds of the policy paid to relatives and dependents.
How it's paid depends on your instructions and should be discussed with your legal advisor as it is advisable to write the policy into Trust.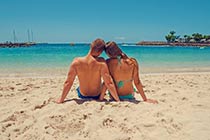 By writing into Trust the proceeds are paid directly to the beneficiaries named. If that's not done, the proceeds are accounted for as part of the deceased's legal estate, which means the sum paid out will be subject to Inheritance Tax.
For that reason, especially when the sum insured is as high as £500,000 life cover, it can work out to be quite a substantial sum. When arranging a high amount of life cover, it is advisable to seek legal advice to ensure you have your policy set up in the most tax-efficient way possible to benefit the beneficiaries named on your policy. See Life Insurance FAQs for further information on how life insurance works.
Asides from that, it's not to say that you need 500 thousand life insurance coverage to ensure your family's financial certainty. Many life insurance firms will ask you questions during the quotation stage to ensure you get a sufficient level of cover and avoid being underinsured or overinsured.
500k Life Insurance Or Less? Help Protect Your Family's Future, Compare Top Insurers. Find Your Cheapest Quote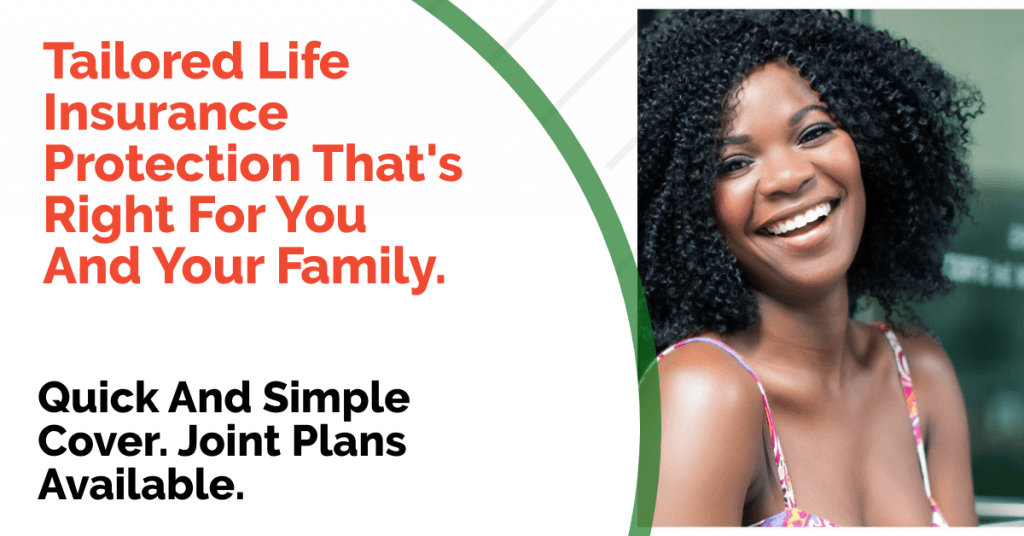 How Much Life Insurance Do I Need?
When considering investing in a life insurance policy, arranging a £500,000 Life Insurance Policy is a sure-fire way to ensure your loved ones are left with a reasonable sum to take care of any financial worries they may have. It's not going to ease their loss but it will allow them to live with financial certainty for a length of time, alleviating the worry of taking time off work, caring for relatives if they couldn't afford to hire help and perhaps even ensuring that children in private education can still have their tuition fees paid until their education ends.
However, it's not always the case that you need a £500,000 Life Insurance Policy. The amount of cover you need could be far lower than that.
When investing in life insurance, there are two ways you can look at it. The first is to choose the amount of cash you want your policy to payout. In the case of arranging a £500,000 policy, that's what you'd be doing. The premiums will be higher and when you take into account what you need to have covered; it may not be anywhere near what you require.
In some cases, arranging a £500,000 Life Insurance Policy can mean that you'd be over-insured. That would see you paying higher premiums than you need to be because you'd be insured for a lump sum that's higher than what your family would need for financial stability.
The higher amount your life insurance policy is worth, the higher a premium you'll pay.
The amount of life insurance cover you need is mostly based on your cost of living. The expenses you have every month, including family holidays, mortgage payments, childcare etc.
Whatever it costs your family to maintain their lifestyle, that's what to account for to determine the amount of cover you need.
This approach to arranging your life insurance policy takes into account the finance your family would need should you die, which would result in a loss of household income.
For that reason, many online life insurance calculators will have a range of questions and different figures you'd need to account for to determine how much life insurance you would need as a minimum to alleviate any financial pressure on your family in the event of your demise.
Average Premium For 500k Life Insurance
Most online services only give you a rough guide of the estimated costs and are not going to provide you with exact figures. Many only account for males and females who are either smokers or non-smokers. They do not take into account salary information, health information, number of dependents, outstanding mortgage balance, plus many other factors that make up your total cost of life insurance.
Using a Life Insurance Calculator (UK) Is 500k life insurance enough?
A life insurance cost calculator is the best way for you to get a real look at how much a life insurance policy would cost you for the amount your family would need. The vast majority won't give you figures based on how much cover you want insured for, but instead, they'll take you through a series of questions designed to tailor a quote to your specific circumstances.
A list of questions you could be asked during the process of using a life insurance calculator include:
Your gender, such as life insurance for women
Your age
Your marital status
Your monthly or annual salary
If you have any dependents under the age of 18

If you have children, you'll be asked some questions about them such as their age, gender and if you'll pay their university fees and/or their living expenses during their time at university.

If you have any other assets that would form part of your estate. This is asked because if you have a couple of homes worth a total of £200,000, then that's a sum you wouldn't need to include in your cover as your family would be able to sell those assets to raise cash.
If you're still paying towards your mortgage, and if so how much is remaining

Or if you're a tenant, the amount of rent you'd need to include in your life insurance policy

Any savings, investments, existing life insurance policies and any other assets you have
Other outstanding debts and loans
Any additional costs such as private tuition fees, childcare, or the cost of caring for relatives
The reason these questions are asked is to determine the level of cover you need to cover your family living expenses. Based on the answers you give, the life insurance calculator can then decide how much life insurance cover you require, and that may be lower or higher than what you thought you needed.
What's the Average Life Insurance Cost UK?
"The average premium of £10.31 a month, based on a 25-year term for a 38-year-old (average age of SunLife term life insurance customer) and accepted on standard rates, rising to £20.14 per month for smokers." (Accurate as of October 15th 2022)
The above is a quote from an article published on FTAdvisor.com. The figures are based on data obtained during a national survey conducted by Critical Research in 2022. Of those polled, the respondents assumed that the average cost of cover for a £100,000 life insurance policy would cost in the region of £51 per month.
It's actually far lower and based on the assumed monthly premium of £51 per month, that's likely to be the region for a £500,000 life insurance policy, which you'll see in the chart above, isn't even as much.
The average cost of life insurance per month for one person is roughly £10 for a non-smoker, which doubles to £20 per month for a non-smoker for a £100,000 policy, which really is enough for the average family household to clear debts and any outstanding amounts on an existing mortgage. This does not take into account any other health factors, family history, or salary. Therefore, it's a guideline only. Our detailed average life insurance cost per month page goes into a great deal more detail on this subject.
What if my circumstances change? How does this affect my life cover?
Life insurers evaluate risk based on your exact circumstances. If, for example, you decide to separate or get divorced, this may affect your cover and premiums. It could be wise to consider life insurance for mums or life insurance for dads. Always remember, however, it is possible to secure 500 000 in life insurance with no medical exam.
Related Reading:
Why Do Quotes from Insurance Comparison Sites and Advisors Differ?
Does Your Occupation Affect Life Insurance?