Life Insurance For Self-Employed People In 2022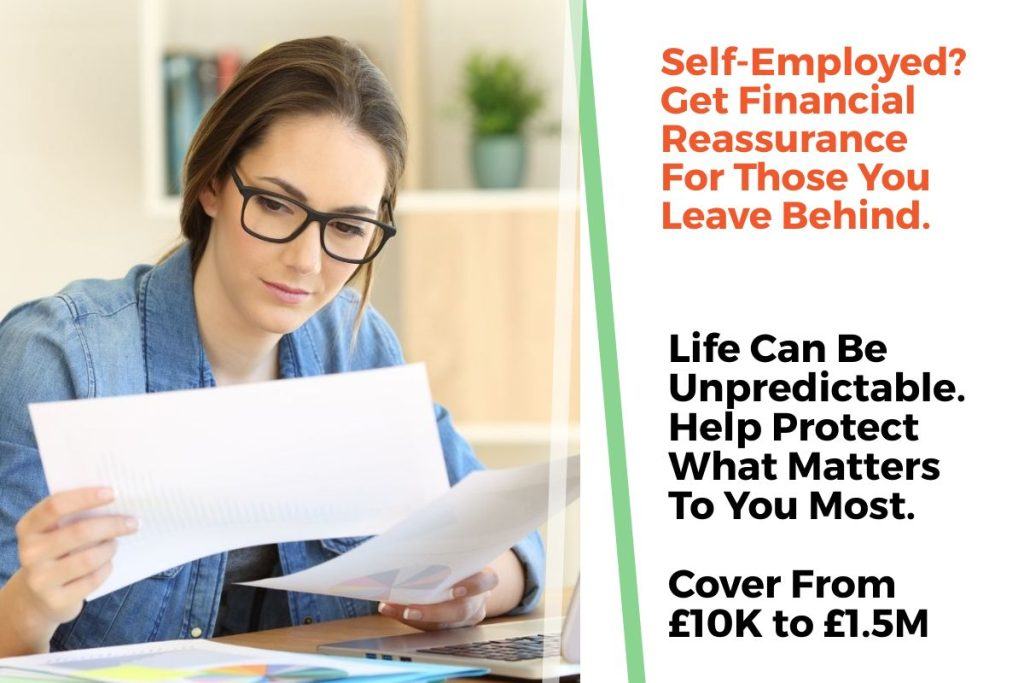 Are you self-employed and living in the UK? Do you worry about what will happen to your financial affairs should you pass away suddenly, or if you have loved ones, how they will survive without your income?
Did you know that the number of self-employed like you in the UK, according to Statista, is 4.35 million people, and many have similar thoughts? There is a solution. Read on to find out how setting up the best life insurance for self-employed people or other associated covers can help with your circumstances.
Help Protect Your Family's Future, Compare Top Insurers. Find Your Cheapest Quote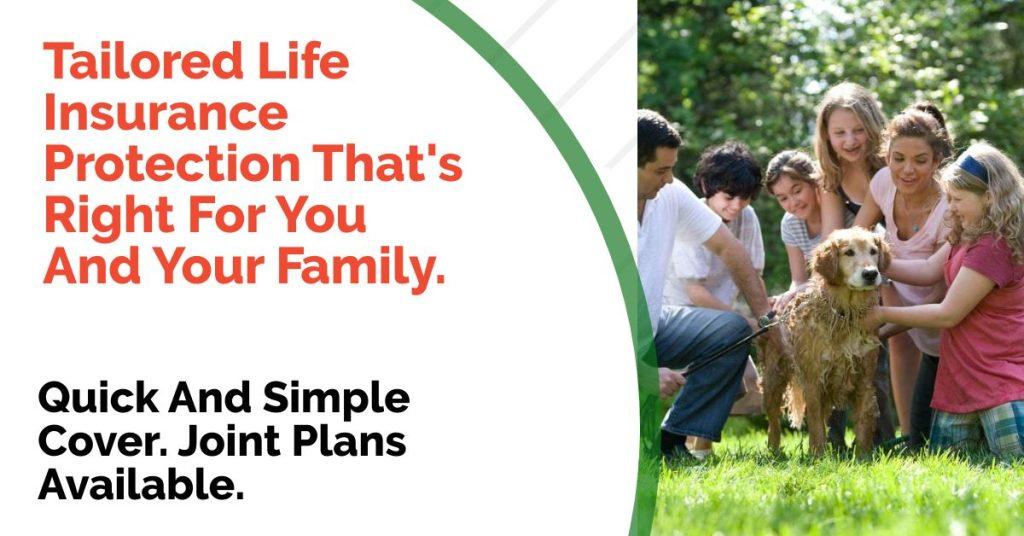 What is Life Insurance for Self Employed People?
If you are self-employed and take out a self-employed life insurance policy, it means that the insurer will pay out a financial lump sum to designated beneficiaries should you die. The size of the payout is decided at the start of the policy and typically aligns with your financial circumstances. The payout is funded by making monthly premium payments to the insurer for the duration of the policy.
Why Should you Consider Life Insurance for Self Employed People?
Self-employment can bring additional risk exposure compared to working as an employee of a company:
No Death in Service benefit
Some companies offer their staff Death in Service benefit. If you die whilst being on a company Death in Service scheme, nominated beneficiaries will receive a lump sum which can be up to four times your annual salary. The self-employed do not have access to Death in Service schemes, and if you die, your family may not even be able to afford your funeral costs or be able to pay off debts.
Higher risk employment
Many self-employed and sole trader workers tend to operate in higher-risk jobs, where the inability to work due to accident or injury means you cannot get paid.
Even worse, if you die it may cause financial distress for loved ones if you are the primary income provider. Higher risk occupations include:
Builders
Electricians
Scaffolders
Carpenters
Taxi drivers
Save Money And Get A Quote Now. Protect Your Family Before It's Too Late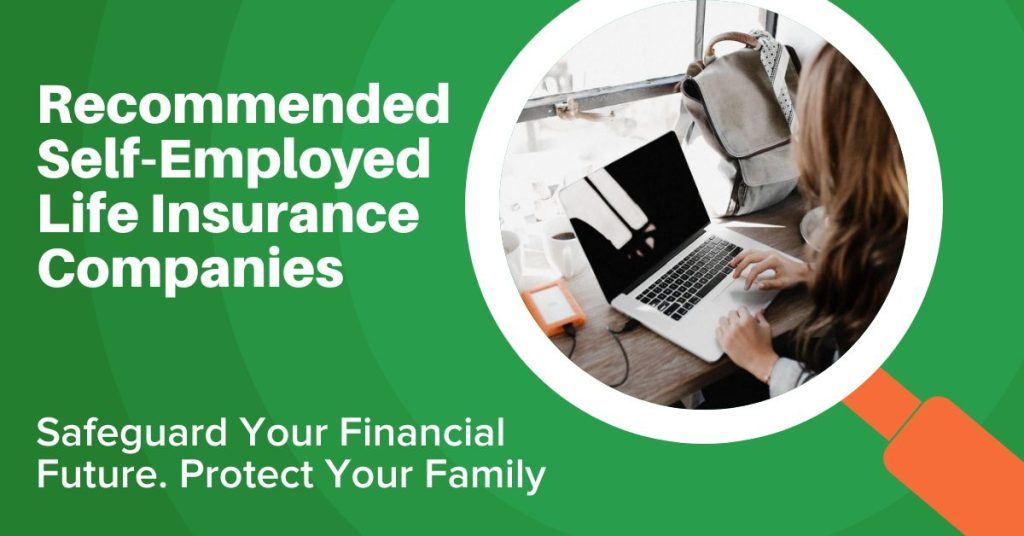 What Are the Best Life Insurance for Self Employed Options?
Insurers offer three key types of life insurance for self-employed people, and we will now look at these in more detail:
Fixed-term self-employed life insurance:
Term life insurance for self-employed workers is the commonest policy. It lasts for a fixed duration and is often set up to align with a known debt such as a repayment mortgage or an inheritance tax bill, and should you die, the debt is repaid. It is the lowest cost policy as there is certainty over the end date of the policy.
Family income benefit life insurance for self-employed workers:
Also a fixed-term policy type, family income benefit differs by providing regular monthly payments rather than a single lump-sum payout. It helps families already dealing with grief to continue their lives normally with household monthly income still coming in as usual, without additional financial adjustment.
Whole of life insurance for self-employed people:
A more expensive option, whole of life insurance does not have a fixed duration. It provides cover if you die, whenever that is. The older you are when you take out a whole of life policy, the higher the cost as the risk of payout is elevated compared to a younger policyholder.
For all three types of self-employed life insurance policy, different premium cover options are available that you should be aware of:
Increasing cover
The level of cover and the corresponding monthly premium paid will increase throughout the policy. Insurance providers typically base increases using inflation benchmarks like the UK Government Consumer Price Index (CPI).
Level cover
The payout amount and corresponding monthly premium will remain the same for the policy duration. It is a lower-cost option at the start of a policy, but as the effects of inflation occur, the payout amount risks being less than at the outset of the self-employed life insurance policy.
Decreasing cover
Decreasing cover means that the payout amount will decline throughout a life insurance for self-employed policy. It is typically associated with a decreasing level of debt such as a mortgage which reduces over time with later mortgage payments becoming smaller.
Compare The UK's Top Life Insurance Policies – No-Obligation Quote Form

How Much Does Self Employed Life Insurance cost?
The cost of self-employed life insurance is driven by the level and type of cover required and the likelihood that you will die during the policy.
Factors like age, health, lifestyle, and whether you are a smoker or non-smoker all affect the cost of a policy. A 25-year-old self-employed non-smoker will have a lower risk profile than a 45-year-old smoker. A proficient life insurance broker will be able to provide you with an accurate quote that aligns closely with your personal circumstances as all situations differ.
How Much Self Employed Life Insurance Do I Need?
The level of self-employed life insurance cover required varies according to your circumstances. It is the payout level that your loved ones will need to pay off debts and maintain day-to-day living if you were to die.
Considerations will include but are not limited to the following:
Personal situation
Do you have children?
Do you have an outstanding mortgage?
Do you have existing savings?
Level of Protection required
To pay for your funeral
Mortgage repayments
Maintain child-care costs or private/further education
Family living costs
Pay the rent
Duration of financial protection
To last until your mortgage is repaid
To get your children through school or further education
How Can I Get Life Insurance if Self Employed?
A reputable life insurance broker will be able to assist you in assessing your coverage needs for self-employed life insurance. A broker like Insurance Hero, specialising in the best life insurance for self-employed workers, will run through a thorough fact-finding questionnaire to understand your requirements. As an independent broker, they will then compare life insurance providers and find you the most competitive quote and one that is closely aligned to your needs.
Insurance Hero is a life insurance broker experienced in helping with self-employed life insurance requirements. Contact our team of professional, friendly brokers today on 0203 129 88 66 for a no-obligation quote.
Is Life Insurance Tax Deductible for Self Employed?
Regarding the question is life insurance for self-employed workers is deductible; as a personal type of financial protection, life insurance is not related to self-employed status; subsequently, it is not tax-deductible when you complete your self-assessed tax return.
Are There Any Other Cover Options Available?
The best life insurance for self-employed people provides financial protection; there are two other associated policy types available: income protection insurance and critical illness cover; the latter is often available as part of self-employed life insurance policies in addition to a stand-alone policy.
Self Employed Income Protection Insurance
An income protection policy provides financial cover should you be unable to work due to an accident or injury. Income protection provides a replacement wage while you are not working, starting straight away if you are self-employed.
For the self-employed, without the luxury of an employment contract which may continue to pay a wage for a time if you cannot work, the only alternative is the UK Government Statutory Sick Pay (SSP) scheme. SSP sick pay provides just £96.35 per week for up to 28 weeks, which realistically is not enough to live on.
If you are self-employed, income protection insurance may be worth considering as:
Any income protection wage received allows you to maintain your lifestyle until you can return to work.
Any income protection policy payout is free from UK taxation.
The best self employed income protection policies will provide financial protection until your retirement date if you can no longer return to work.
Your income protection insurance provider will provide a replacement wage of up to 70% of your pre-claim salary.
Critical Illness Cover
Critical illness cover, unlike self-employed life insurance, does not require you to die for a financial payout to be forthcoming. It protects against never being able to work again or, at best, only working at a reduced capacity.
If you succumb to a qualifying critical illness and survive at least ten days from diagnosis, a cash sum is forthcoming. As with other types of insurance, a critical illness cover payout is funded by a regular monthly premium payment to the insurance provider for the duration of the critical illness policy.
Critical illness insurance providers typically list a standard set of critical illnesses on a policy; however other diseases can be specified at the start of a policy, perhaps if they have a high degree of association with your self-employed occupation.
Common critical illnesses include but are not limited to the following:
Parkinson's disease
Alzheimer's disease
Traumatic brain injury
Stroke
Heart attack
Heart valve replacement or repair
Benign brain tumour
Loss of hand or foot
Intensive care coma
Insurance Hero is an independent broker experienced in securing the best self-employed life insurance, income protection insurance, and critical illness insurance for self-employed people. Contact our friendly team today on 0203 129 88 66 for a competitive, free quote.
References: https://www.statista.com/statistics/318234/united-kingdom-self-employed/