UK Vegan And Vegetarians Life Insurance Quotes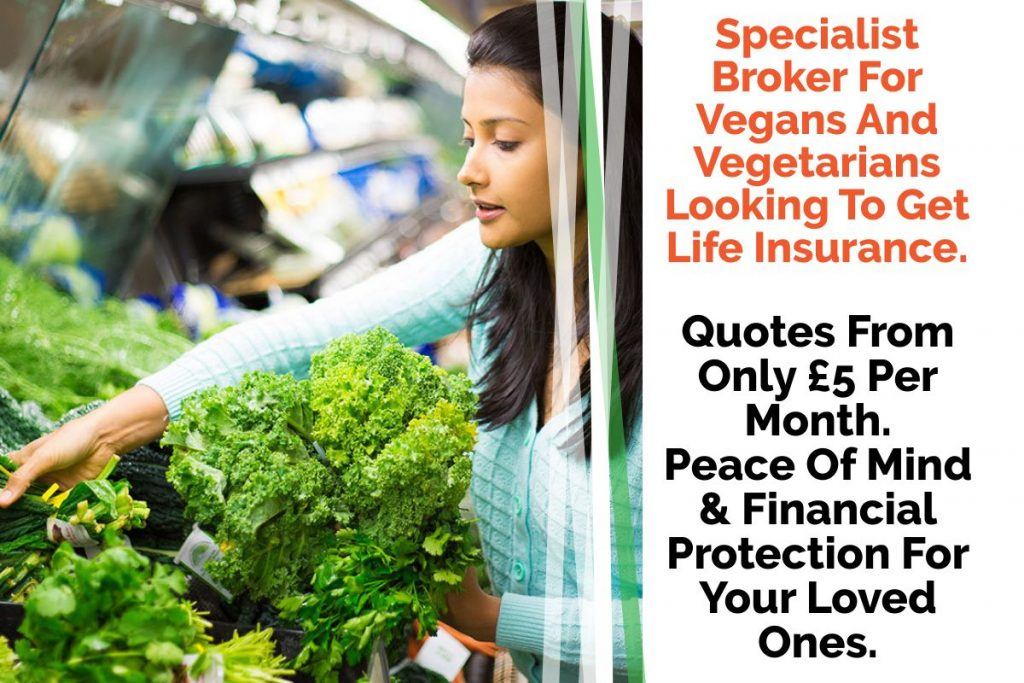 Claims that vegans and vegetarians are healthier people with lower likelihoods of dying early has caused two life insurance providers to reward these individuals.
The Insurance Hero life cover analysts have studied all the life cover available to UK residents. This includes many life insurers not on the usual comparison engines.
Two insurers we have found offer much lower premiums to vegans and vegetarians and our studies have shown they are competing for these people. Not only does the diet have a positive impact on risk, but a profile of the lifestyle and choices made by these individuals make them a significantly lower risk and worthy of a smaller premium. Please fill in the form below, and we'll find which one of these two insurers fits your circumstances the best.
Are You Vegetarian or Vegan? Get A Cheaper Quote – No Obligation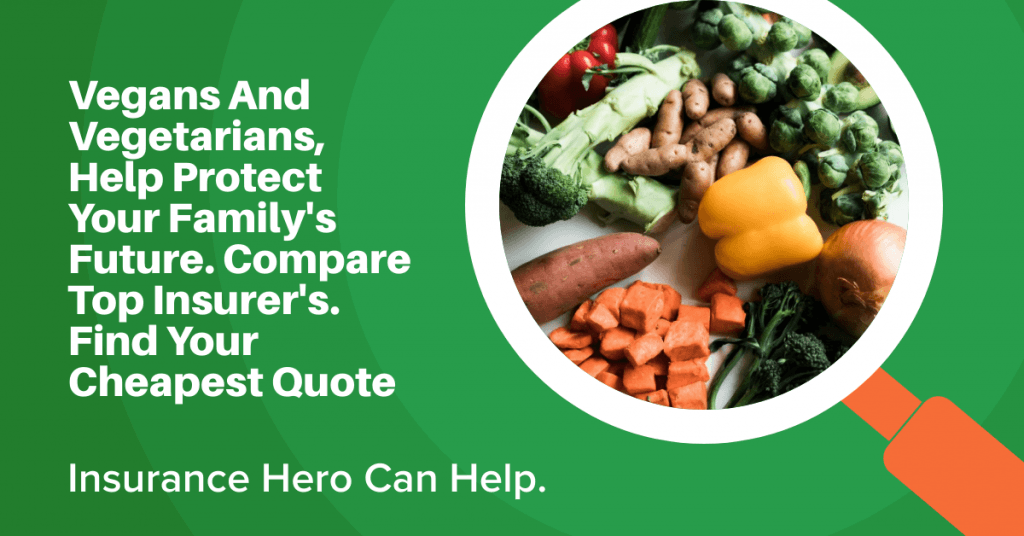 Following a trip to a life insurers conference, our life cover analyst came back and said vegans and vegetarians deserve lower premiums for these reasons:
They are much less likely to use alcohol or recreational drugs to excess, making life-threatening events much less probable.
They are less likely to drive a fast car or motorcycle and have a much lower chance of being in a fatal road traffic accident.
They are more likely to look after their own health better – preventative measures and dealing with ill health early if it did arise They are less likely to be exposed to high-risk hobbies or pastimes.
The Journal of the Alzheimer's Association state that a diet based on a good quantity of leafy green vegetables, fibre, fruit, nuts and berries is linked to a 53% reduced incidence of Alzheimer's disease, especially in people prone to such conditions.
According to a study conducted in 2020 which was published in the Diabetes Care Journal, people following a vegan lifestyle have a 49% lower risk of type 2 diabetes.
References:
For example, Animal Friends Insurance (AFI) agency developed a less expensive UK life insurance policy marketed as the Vegetarian and vegan Term Life policy.
UK vegetarians can now receive the life cover they need without excessive premiums. AFI says that the life insurance industry is falling behind by failing to recognise that vegetarians are better risks.
Positive Statistics for Vegetarians and Vegans
According to AFI, vegetarians are less likely to experience chronic or serious illnesses that shorten their lifetimes.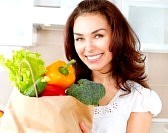 The Vegetarian Society reports that the risk of heart disease is reduced by up to 30 percent and the risk of certain cancers is reduced by as much as 40 percent by following a vegetarian diet.
It also reports a decreased chance of developing gall and kidney stones and a minimal threat of high blood pressure and diabetes related to the diet. Raised cholesterol was also less significant in this group.
Vegetarians also have a reduced chance of developing the human version of Mad Cow Disease and even have less danger of getting food poisoning according to the Vegetarian Society. AFI uses this information to support its argument that the life insurance industry should provide vegetarians with long-term premium discounts.
The new AFI policy provides a 25 percent reduction in monthly premiums during the first year and is underwritten by Liverpool Victoria Life Company.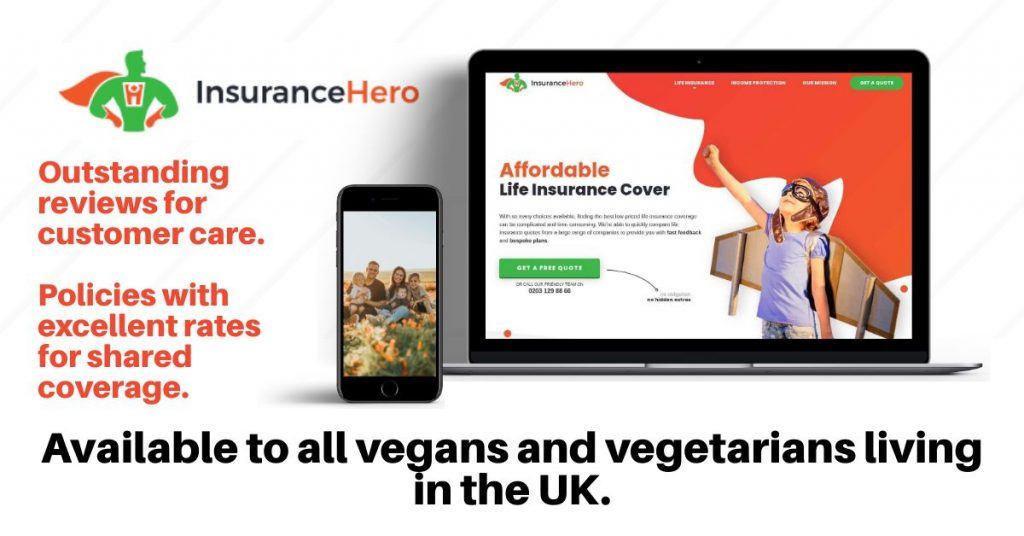 Help Protect Your Family's Future, Compare Top Insurers. Find Your Cheapest Quote

AFI Philosophy
Husband and wife Chris and Elaine Fairfax of West Sussex created AFI and are giving up their commission on this new policy to fund the premium reduction. The couple has committed to donating all profits from additional insurance sales to causes that support animals. Mr Fairfax said that a vegetarian lifestyle should be weighted the same as family medical history, smoking, and drinking alcohol when determining life premiums.
According to Mr Fairfax, a 12-year independent study of 11,000 people revealed that vegetarians and vegans experience lower mortality rates in important areas and the insurance industry should recognise this and other factual evidence regarding the health benefits of a vegetarian diet. Mrs Fairfax revealed that the insurance industry has yet to recognise epidemiological evidence indicating the reduced chronic disease rate of vegetarians.
An estimated four million UK residents claim to be vegetarians, though some may not take a strict approach to this lifestyle. Some segments of the insurance industry have begun addressing the evidence of improved health for vegetarians.
General acceptance and action are expected to take time. In addition, it has not yet been determined how premiums would be affected by a vegetarian policyholder consuming meat products. The Vegetarian Society called the AFI vegetarian/vegan policy an "important first step" and expressed its hope that more life insurance companies will seriously consider the facts that vegetarians have a decreased likelihood of dying from heart disease and cancer at a young age.