LV Life Insurance Review Updated For 2022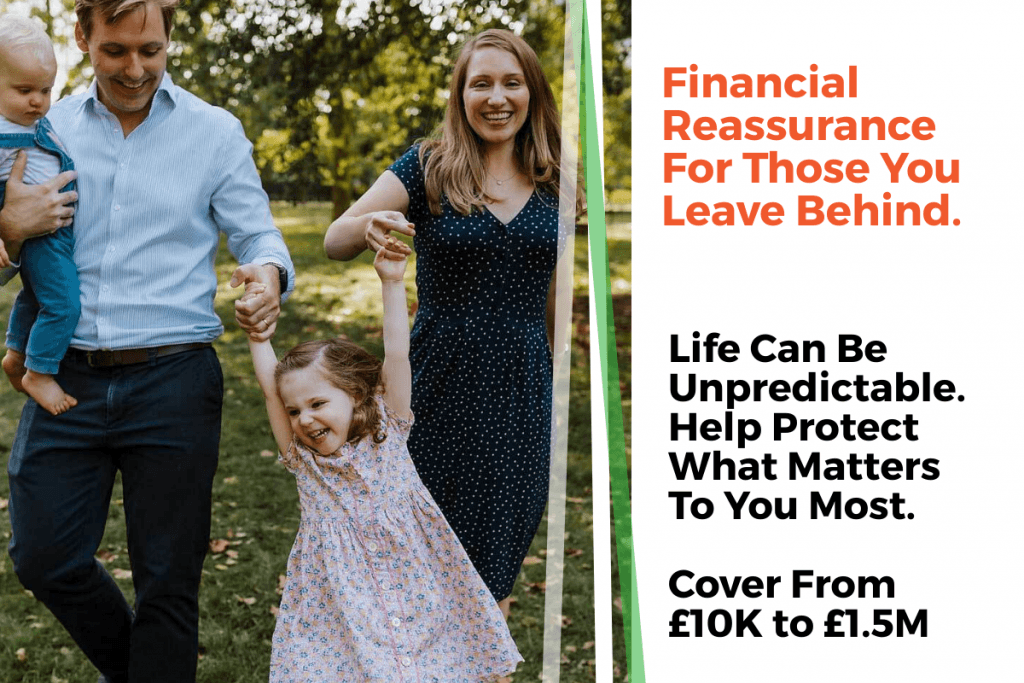 In 2007 Liverpool Victoria rebranded their company name to use LV=. The LV= brand is a visual play on the word 'love', and it's the shorter LV= name they use for all advertising. The company name, however, remains Liverpool Victoria.
The majority of trusted review sites online indicate customer experiences with Liverpool Victoria Life Insurance are positive.
These lv life insurance reviews include:
An 80% above average rating on Trustpilot.co.uk
Scoring 9.1/10 on independent review site reevoo
A score of 4.62/5 on smartmoneypeople.com
62% of reviews recommending LV= on reviews.co.uk
Interested In LV= Life Cover? Compare It To The Leading Life Insurance Companies Below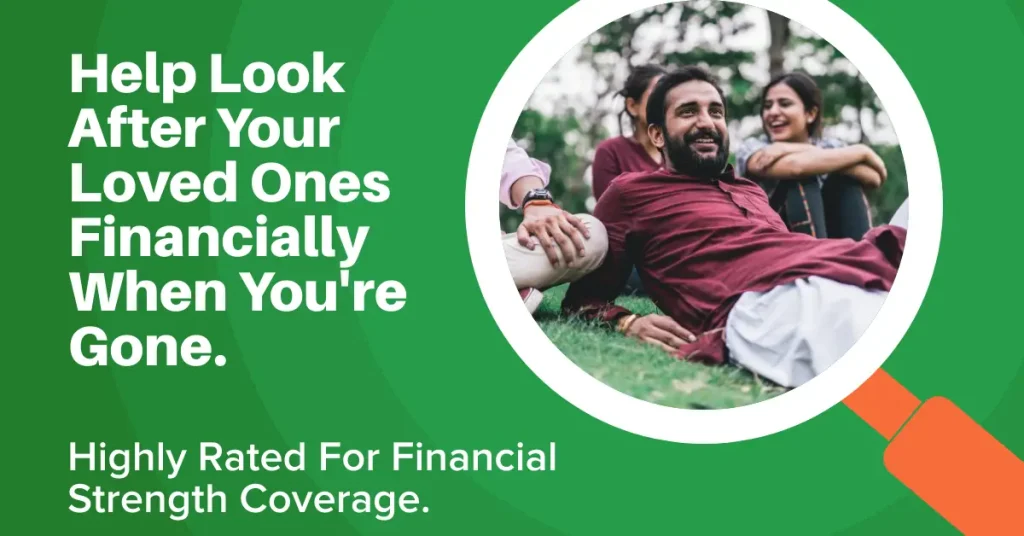 LV= Liverpool Victoria Life Insurance Reviews
Reviews of Liverpool Victoria online are varied, mainly due to LV= being both a specialist provider catering to retirement financial services and for providing general insurance that meets the needs of everyone.
Liverpool Victoria is a long-established insurance specialist that started in Liverpool in 1843 with life insurance policies for just half a penny. As the firm expanded, they've relocated several times, once in Liverpool, then to London where they served the financial needs of servicemen and women throughout the war.
The company grew leaps and bounds in 1996 when they acquired the Frizzell Group, relocating to Bournemouth, UK, which is now where the UK head office is based. Following the acquisition of the Frizzell Group, they went to acquire several financial services firms including ABC Insurance, Britannia Rescue, Highway Insurance, and Wealth Wizards – a specialist in retirement options for the over 55 age group and Teachers Assurance, which specialises in retirement solutions for teachers and their families.
Reading through reviews to find where things are lacking tends to show that customers get better quotes on general insurance products using comparison websites for the first year, after which, premiums increase. This is the same among many general insurance products, which doesn't apply to life insurance specific to any age group as premiums are fixed from the start date for the duration of the policy term.
As LV= uses a variety of independent insurance brokers as distribution channels for their retirement planning products, customers buying life insurance policies are more informed, leading to a better customer experience.
LV= Life Insurance Options
LV= offer various life insurance policies suitable for all age groups from 17 to 79 years of age.
Types of Life Insurance from Liverpool Victoria include:
Level term life cover
On a level term life insurance policy, you can choose the amount of cover you need and the term you need the policy to cover. This type of plan is suitable for those wanting to ensure there is a fixed amount of money left to beneficiaries, which can be used to pay off existing debts, funeral expenses or to repay what's remaining on a mortgage.
Level term policies can be arranged from 5 to 45-year terms.
Decreasing term life cover
On a decreasing term policy, monthly premiums are fixed, but the amount of money the policy pays out decreases in value each year. These are suitable for those with capital plus interest mortgages or any debts being repaid regularly as the amount you owe will reduce each year. Where this type of policy won't be suitable is on interest-only debts with no capital being repaid.
As with the level term cover, a decreasing life insurance policy can be arranged for terms of 5 to 45 years.
Single and joint policies available
LV= life insurance cover can be arranged as single person cover or as joint life insurance policies. For couples, a joint application is not always required as two people can have separate life insurance policies. The difference in the policy terms is that on a joint life insurance policy, the plan pays out on the death of either person covered, after which the survivor would not be covered. On two separate life insurance policies, as the policy is based on one individual, the cover would continue for the remaining survivor.
A joint life insurance policy will be more affordable, but it will only pay out once, then cover ceases.
Critical illness cover
LV= offers critical illness cover on all life insurance plans as an optional add-on. As of 2022, Liverpool Victoria covers a total of 63 illnesses with their critical illness making them among market leaders for this level of cover as a lot of insurance firms cover fewer conditions.
Help Protect Your Family's Future, Compare Top Insurers. Find Your Cheapest Quote


A total of 43 conditions including various cancer types, heart conditions, and strokes will pay the full amount of cover. When a policyholder is diagnosed with a critical illness covered, the plan pays 100% of the cover amount, then cover stops. A further 20 less serious conditions such as carcinoma-in-situ and Diabetes mellitus type 1 may qualify for a partial payment. If a partial payment is made, the life insurance cover continues.
In addition to the 63 covered illnesses, LV= also pays enhanced payments of 150% up to a maximum claim of £200,000 for six neurological disorders: Alzheimer's Disease, Motor Neuron Disease, Multiple System Atrophy, Parkinson's Disease, Parkinson's Plus Syndromes, and Progressive Supra-Nuclear Palsy.
A further ten full payment conditions with a possible 200% payment above the insured amount can be paid in the event of permanent disability as a result of a major accident.
Critical illness cover is automatically included for children up to their 21st birthday. If you choose to add critical illness cover to your life insurance, the maximum term you can take cover for reduces from 45-years to 40-years.
Income Protection
Income protection is another add-on customers can choose to include in their life insurance cover. This can be used to cover monthly bills in the event you're unable to work due to long-term sickness.
LV= Doctor Services Included at No Extra Cost
LV= has partnered with Square Health to provide expert medical advice to all customers at no additional cost. The cover includes:
Remote GP advice
This service provides you with up to five consultations either over the phone or via video conference.
Second Opinion Service
In the event you're diagnosed with any illness, you can use the LV= Doctor Services to access medical experts to discuss your condition and treatment options.
Private Prescription Service
This service lets you get prescription medication without having to wait to see your GP.
Remote Physiotherapy
Up to five remote physiotherapy sessions with a certified physiotherapist are included each year, which can help diagnose and treat common pain conditions such as back pain or any muscle or joint pain following a sports injury.
Remote Psychological Services
This gives you up to five consultations per year to receive expert mental health advice and treatment such as cognitive behavioural therapy and counselling.
25% discount on Health MOT services
A health MOT service is provided through the Square Health service with a 25% discount for LV= policyholders. This can be used for an assessment of your current health and to provide detailed guidance of preventative measures you can take through exercise, nutrition, and stress management, letting you understand your body better and giving you the steps to take to better your health.
Important Criteria for LV= Life Insurance
Applicants must be UK residents
Be aged between 17 and 79 years old
Plans have a maximum term of 45 years without critical illness and 40 years with critical illness cover. The maximum terms available must finish before your 85th birthday. As an example, if you're aged 55 at the time the policy starts, the maximum term will be 30 years regardless if the critical illness is included or not.
Medical information must be accurate for the policy to be valid. Your GPs contact details and permission for your Doctor to share your medical information may be required to verify your current health conditions. Existing diagnosed conditions may or may not be included in policies.
LV= Life Insurance Statistics
LV life insurance payout statistics from 2022 were honoured in 95% of claims totalling £27.5m with the majority being paid within two working days of a final decision being made by the claims department. Customer service and processing are fast with experienced claims handlers always a phone call away to make the claims process as easy, swift, and hassle-free as possible.
People looking for LV life insurance reviews sometimes wish to speak with the insurer directly, so please feel free to use the points of contact below. Further in-depth life insurance comparisons covering a broad range of insurers should also be considered before deciding upon one specific company.
LV= Liverpool Victoria Contact Details
Address: Liverpool Victoria, County Gates, Bournemouth, BH1 2NF, UK
https://www.lv.com/life-insurance
LV Life Services Limited is registered in England number 4330120 and is authorised and regulated by the Financial Conduct Authority, number 423622.
Telephone: 0800 678 1906
Opening Hours: 9am – 8pm Monday to Thursday or 9am – 5pm on Friday