Life Insurance For Private Pilots 2021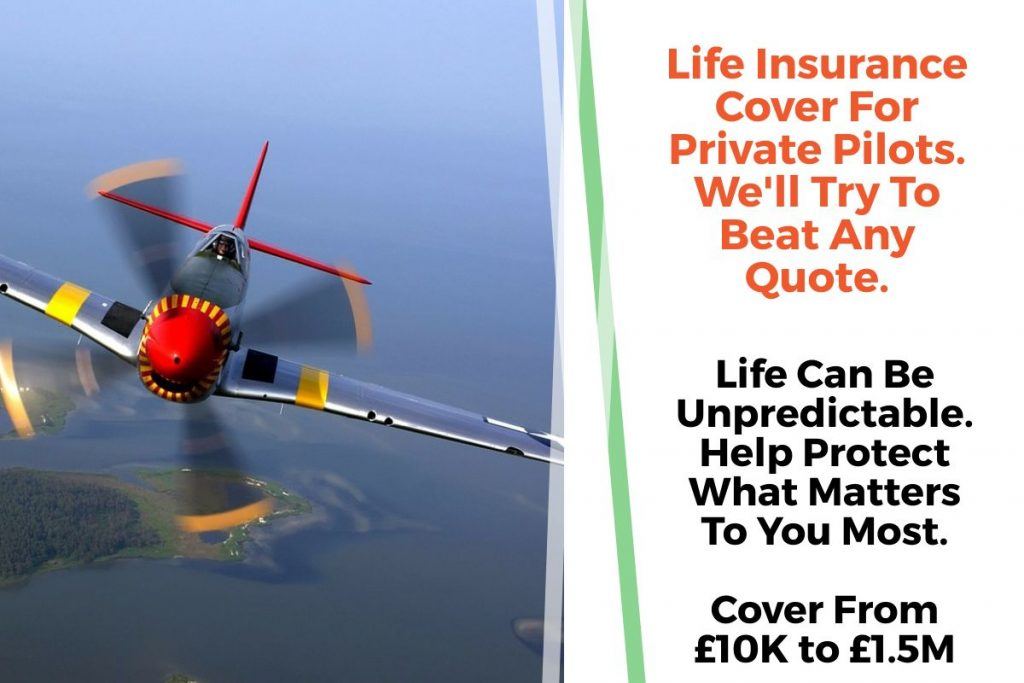 In this article, Insurance Hero explains how to get a competitive life insurance quote. We have been helping pilots get life insurance with standard and not loaded premiums
What Is Life Insurance and Associated Cover?
Life insurance for private pilots works to provide a cover amount, payable as a lump sum should the policyholder die, including when participating in flying activities — regular monthly premiums over a fixed term fund any payout in the case of death.
Associated life insurance cover includes critical illness and income protection, which we will explain later in this article.
Protect Your Loved Ones With Life Insurance. Highly Rated For Financial Strength. Quick Quote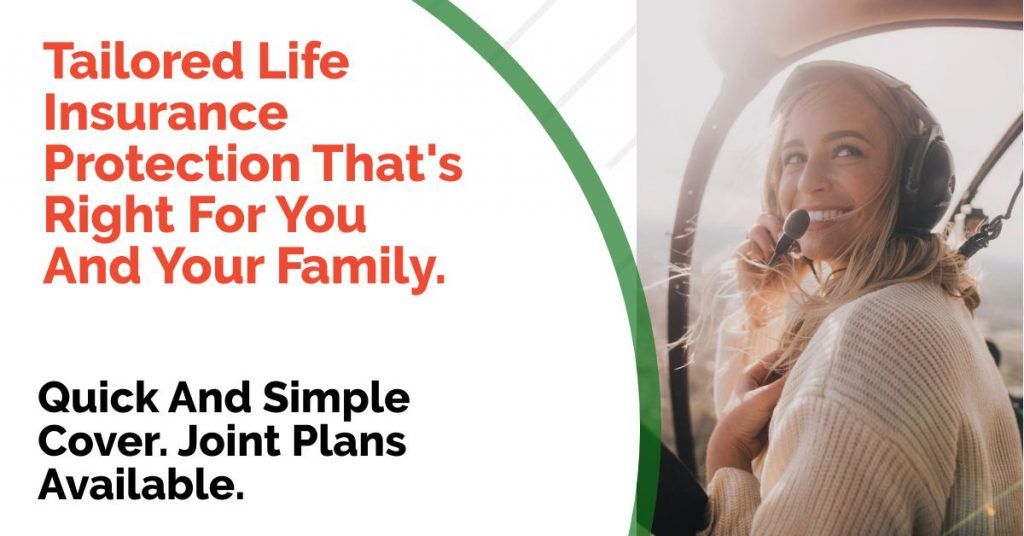 The Relationship Between Life Insurance and Private Pilots In Light Aviation
Light aviation is the piloting aircraft with a take of weight of fewer than 12,500 pounds. Aircraft in this category are used both in private and commercial use and like other life cover, Insurance underwriters will need to know the extent of your flying activities to provide a life insurance quote.
In the past, life insurers typically included an aviation exclusion as part of a life insurance policy. As aviation safety has improved and regular pilot medical check-ups have become mandatory, aviation exclusion is rare. The cover is now available at standard rates; however, the insurer will need to fully understand your activities to make sure they do not need to load premiums.
Why use Insurance Hero for Private Pilot Life Insurance
Insurance Hero provides tailored pilot life insurance for private and professional pilots covering all life insurance products. We have helped many pilots flying light aircraft get life insurance at standard rates.
We do this by intimately understanding your pilot activities. We undertake a thorough fact-finding questionnaire with you to get a feel for your circumstances.
Regarding flying, questions will include:
The type of aircraft flown
The purpose of the flights, commercial or private
Years of experience as a pilot
Flying hours per year
License held
The Countries flew to and from
Compare Policies & Deals From Top Private Pilot Life Insurance Brands. See How Much You Could Save

Specialist private pilot life insurance underwriters value our accurate questioning. They trust our thorough fact-finding. They know that the premium quoted correlates to your actual flying activities; so if you die when flying, a payout will occur because it is within the parameters of your life insurance policy.
Importantly, by undertaking an accurate fact find, Insurance Hero is making sure your premiums are reflecting your activities, and you are not paying loaded premiums unnecessarily.
Insurance Hero is your pilot life insurance specialist. Contact us today on 0203 129 88 66. Our professional team will be happy to talk through your options and provide you with a quote.
Life Insurance For Private Pilots: Critical Illness Cover
Private pilot life insurance cover that is associated with the diagnosis of a qualifying disease or medical procedure, critical illness pays out a lump sum. The cover amount is payable should you survive at least ten days from diagnosis. It provides financial certainty should you no longer be able to work or your ability to work is severely impaired.
Agreement of illnesses covered under any policy occurs at the start of a fixed term. The cover amount self-funds by paying regular premiums into a plan.
Critical illness, including for private pilots is essential if you have financial commitments or support a family through your earnings.
Critical illnesses are diverse. Here are some examples of qualifying diseases to highlight this diversity:
Multiple Sclerosis
Primary pulmonary hypertension
Motor neurone disease
Structural heart surgery
Benign brain tumour
Creutzfeldt-Jakob disease
Coma
Stroke
Coronary artery by-pass grafts
Heart valve replacement or repair
Loss of hand or foot
Alzheimer's disease or pre-senile dementia
Benign spinal cord tumour
Within critical illness, there are three types of cover:
Level Critical Illness Cover
A cover amount stays the same throughout the fixed term of the policy is neither reduced nor increased
Increasing Critical Illness Cover
Inflation affects private pilots life insurance. The consumer price index is a measurement of whether inflation rises or falls in a year. Increasing cover adjusts the cover amount in line with rising inflation. If the CPI falls, the cover amount will remain unchanged for that year.
Decreasing Critical Illness Cover
A type of cover that sees the reduction of the cover amount over the fixed term of the policy. An example may be the correlation of the cover amount to termination of a mortgage or receipt of an occupational pension. The cover is needed to service financial needs.
Income Protection Cover
Income protection differs from other private pilot life insurance life cover as it pays out a regular salary rather than a lump sum following a claim. The salary relates to your financial circumstances and correlates to a premium amount. The premium is typically paid monthly over the term of the policy.
The salary protection can kick in as soon as one month after a claim. If you are an employee, it is tied to your employer's policy if you are unable to work for a lengthy period. How long is your salary maintained?
Income protection cover for pilots is essential if you have ongoing financial commitments. These include:
Personal loans
An outstanding mortgage
Equity release loan
Hire purchase agreements
Credit card debt
Contract hire
The peace of mind when flying in the knowledge that you have a watertight policy is crystal clear.
If you have dependents financially relying on you as a private pilot, why not contact Insurance Hero today for a life insurance for private pilots quote. Fly with peace of mind knowing your loved ones are covered should anything happen to you. Call us on 0203 129 88 66.