Scottish Widows Life Insurance Reviews For 2022
Scottish Widows is a nationally recognised financial services provider that has served families with financial protection through two world wars.
With over 200 years of history and heritage, Scottish Widows is a brand of honour, integrity and financial security.
Are you looking to get a policy?
No one likes to think about their own death, but it's important to have a plan in place for your loved ones.
The thought of dying is scary, but not planning for the worst can be even scarier. If something happens to you and you don't have life insurance, your loved ones will have to bear the burden financially.
A life insurance policy gives peace of mind in knowing that if something happens to you, your dependents will be taken care of financially. It's important to find the right policy for your needs and budget, and there are several ways to buy life insurance.
Getting one is easy with our free quote service. You can compare policies and find the right plan for your needs without any obligation. We offer affordable rates that fit most budgets as well as outstanding reviews from customers who have already used us before.
Are Scottish Widows A Good Match For You? Free Comparison Quote Service With No Obligation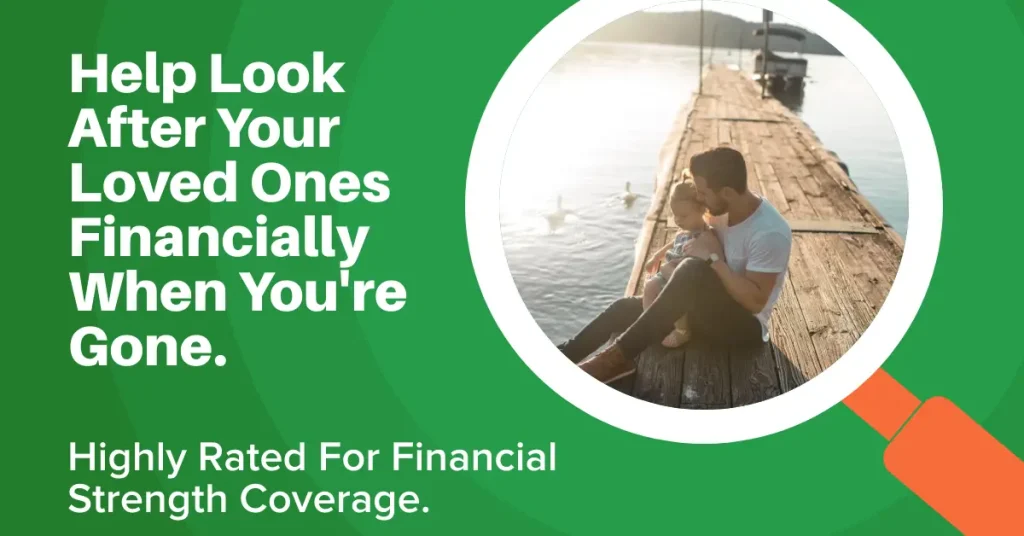 Scottish Widows Life Insurance Review: An Overview of Scottish Widows
In 1812, a small and eminent group of Scotsmen gathered in the Royal Exchange Coffee Rooms in Edinburgh to consider the idea of setting up a general fund to provide financial protection to women. A few years later on the 2nd of January 1815, the first fund was set up under the name of Scottish Widows Fund and Life Assurance Society.
The firm has grown leaps and bounds in the 200+ years since, to become what's now a nationally recognised brand and trusted leader for the provision of Life, Pensions and Insurance Products, recommended by financial services providers across the UK covering all genders; not just widows.
The first prominent assurance policy issued in 1824 was for British Novelist, Sir Walter Scott for £3,000. In 1912, two Scottish Widows policyholders lost their lives in the sinking of the Titanic. The firm continued to provide annuities to dependents until 1959 when the Titanic fund was wound up.
Scottish Widows Bank was launched in 1995, providing savings products, loans and mortgages. Customers could choose to use Scottish Widows for their banking, savings and life protection needs. The bank was demutualised in 2000, after which it became part of the Lloyds TSB Marketing Group, then later in 2009, became part of the Lloyds Banking Group. Today, Scottish Widows serves 6 million customers.
As a leading financial services provider, Scottish Widows continues to be a key player and influencer brand with a Public Affairs team, think tank and strategic partnerships formed, giving them an edge to be able to shape the future of the financial services market and influence policies affecting consumers nationwide.
Scottish Widows is regulated by the Financial Conduct Authority and provides a range of products including life cover, income protection, annuities, various investment products, pensions, critical illness, and savings products.
Help Protect Your Family's Future, Compare Top Insurers. Find Your Cheapest Quote


Scottish Widows Insurance: Key Facts
Scottish Widows is definitely one of the good insurance companies and pays out millions of pounds every week, frequently paying above ABI averages for critical illness and life insurance products. In 2017, 93.06% of critical illness policies paid out, with 98.99% of life insurance policies paying out in the 2017 statistics released in May 2018.
Reasons for claims covered by life insurance policies include:
Cancer, heart disease, death by accident, strokes, respiratory conditions, with 15% of pay-outs listed as other.
Critical illness cover policies were paid out for:
Cancer diagnosis, heart attacks, stroke, Parkinson's diagnosis, Multiple Sclerosis and benign brain tumours.
The reasons known to have led to claims being denied include a misrepresentation of health information and the definitions of illnesses not being met. In the vast majority of cases, Scottish Widows do honour their policy commitments, providing financial assistance to families in times of need.
However, it is up to each policyholder to either go through the terms of each policy taken or consult with a financial advisor to ensure the product is suitable for you and your family.
Scottish Widows Life Insurance Customer Reviews
Scottish Widows Customer Reviews on third-party review site TrustPilot portrays an overall negative customer experience; however, after reading through the majority of customer complaints, these all appear to be related to Workplace Pensions.
For life insurance reviews, Scottish Widows rank 5th out of 21 life insurance providers listed on Fairer Finance. They score 99.04% for claims processing with a 91% score for customer complaints being resolved, however, where they fall short is in transparency, scoring just 61%. The transparency rating relates to how well their policies are underwritten with terms being easy to understand. This low score for transparency is indicative of complicated wording, meaning customers would be best to speak with an independent advisor for advice relating to all Scottish Widows Life Insurance products.
At Insurance Hero, we work with a wide range of independent financial brokerage firms to provide the best advice with access to the best products at the best rates, some of which are not available to the public.
Scottish Widows Life Insurance Options
Life Cover options:
Level
On a level cover policy, the amount you pay in and the benefit amount remains the same throughout the policy. These are often suited to those with an interest-only mortgage as the payout can be linked to the amount owed. This can also be used to ensure there's a fixed level amount paid out to repay debts or to provide loved ones with a fixed amount of benefit upon the death of the policyholder.
Decreasing
With the Scottish Widows decreasing cover policy, the monthly premiums remain the same, and the benefits paid out reduce over time. A decreasing plan is usually the most affordable and used by customers to link outstanding debt to an insurance policy ensuring in the event of either one or both people passing; enough money is paid out to cover outstanding mortgage balances and to repay all debts.
Increasing
With an increasing policy, both benefits and premiums will increase over time to account for the rising cost of living. In general, policy premiums can increase by 2% to 10% per annum. An increasing level of cover is suitable for customers who want to guarantee that the amount of policy coverage will be enough for their family's financial protection by accounting for inflation. The amounts these policies increase by is linked to the Retail Price Index (RPI).
Premiums Protection on All Plans
A premiums protection is an add-on available on all plans. This is an insurance premium that covers policyholders in the event they're unable to work due to either an accident or a disability that wasn't known at the start of the policy. In the event policyholders can't work due to illness or disability when you opt for Premiums Protection, the monthly premiums will be made by the insurance coverage until you're able to return to work.
Critical Illness Plans
Critical illness is an additional policy that customers can add to their life insurance plans to provide a fixed benefit amount in the event of a health diagnosis that's either life-threatening or prevents you from working in the future.
In addition to critical illness for those named on the policy, critical illness cover for children is automatically included with Scottish Widows and doesn't cost any extra.
As well as free critical illness cover for children, Scottish Widows are partnered with the 'Best Doctors' service, which means customers can get expert medical assistance from top doctors in a variety of fields with no limit on the number of times you can use the service.
In cases where you or your kid's health needs expert medical care, the Best Doctors service can prove invaluable as it lets you access medical expertise from an international database of leading medical experts able to provide a second opinion and list all treatment options available.
Lifetime Cover
Lifetime Cover Plans can be increasing or decreasing and are used to provide a fixed payout on the death of the policyholder. These plans are available as single cover or for joint life cover policies.
Conditions to Scottish Widows Life Insurance Products
Scottish Widows life insurance is available to UK residents except for the Isle of Man and the Channel Islands. A British Bank account is required, and the age requirement is to be between 18 and 74 years of age.
It's important to remember that with any life insurance product, the policies are only valid when the premiums are made consistently. The cover can be invalidated in the event of missed premiums. Life cover is an insurance product with no cash-in value.
Scottish Widows Life Insurance Review Key Facts
Defaqto Gold Service Award with a 5-star rating
Long, proven and established leader in financial services within the UK (excluding The Channel Islands and The Isle of Man)
Established record of transparency with annual press releases revealing the key statistics of Scottish Widows Life Insurance Payouts and critical illness payouts.
Critical Illness for children is automatically included in life insurance policies with a fixed benefit amount of £5,000 payable in the event of a child's death or a child being diagnosed with a critical illness.
All life insurance plans from Scottish Widows automatically include terminal illness cover and cover against permanent disability. Terminal illness relates to illnesses that will drastically reduce life expectancy and covers all conditions with no cure or treatment available.
All plans are flexible and can be switched from decreasing to increasing or vice versa. The only thing you can't do is cash your policy in as there is no cash-in value.
A range of fixed amount cover from £15,000 to £5 Million.
Further Information:
Address: PO Box 902 15 Dalkeith Road Edinburgh EH16 5BU
https://www.scottishwidows.co.uk/life_insurance/
Telephone: 0345 608 0388