Life Insurance For Motor Bike Riders & Motor Cyclists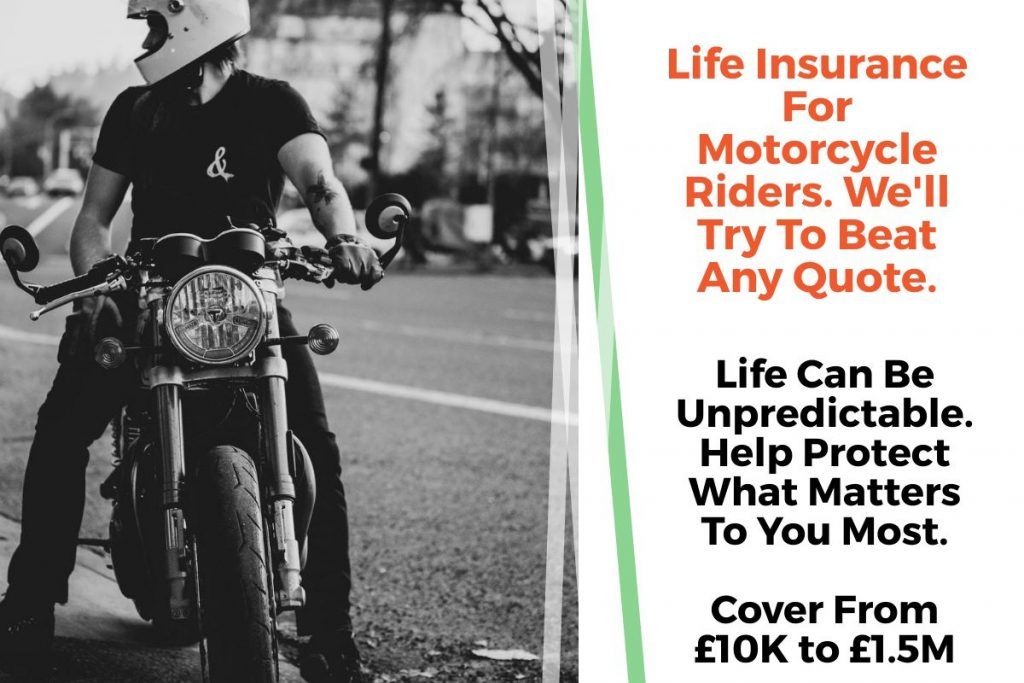 Motorcycle riding is a favourite pastime for many, but it may also be a necessity for their job or their only form of transportation.
When it comes to life insurance, there are policies available for motorcycle riders for any of these reasons.
But, which company will be the best option to purchase coverage from and what will the cost be? Many insurance companies in the United Kingdom will payout in the event of a motorcycle accident as long as the policy did not expressly exclude those types of accidents.
Life Insurance For Motorcycle Riders? Reasons To Consider Getting A Free Quote From Us:
Great terms for all age groups – not just over 50-year-olds
Outstanding reviews for customer care
Policies with excellent rates for shared coverage including same-sex couples
Critical Illness coverage separate or in combination with life insurance at little extra cost
Those who smoke or vape are given a fair deal
Mortgage cover life insurance for extra peace of mind

Compare & Save – Policies From Leading Insurers – No-Obligation Quick Quote Form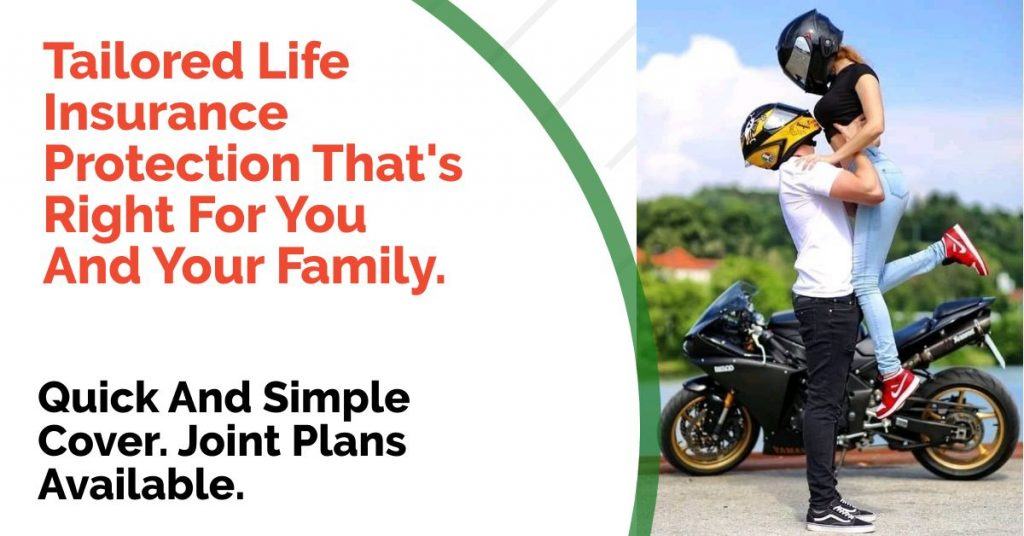 Without proper life insurance protection would your loved ones be able to do the following if you weren't around to help out?
Pay off the mortgage
Clear any outstanding debts in your name
Fund their current lifestyle
Buy a new home
Plan for a funeral
Deal with inheritance tax
Life Insurance for Motorcycle Riding as Part of Your Occupation
Police officers, motorbike trainers, and motorcycle emergency responders are often required to ride a motorcycle as part of their occupation. For these individuals, life insurance is likely to be accepted with standard terms when working with most United Kingdom life insurance providers.
For those who are professional motorcycle racers, acquiring life insurance may be more difficult and more expensive since it is considered a "high risk" occupation. The same applies to motorcycle racing as a pastime.
Life Insurance for Motorcycle Racing as a Pastime
Motorcycle racing as a pastime differs slightly from professional motorcycle racing. Many factors will play into finding the right life insurance for motorcycle riders company, including how often you participate in races, what type of competition is being done, the speed of the bike and the track, and the size of the motorcycle in use.
For example, enduro racing and motocross are considered less dangerous and may allow for standard terms – if you participate in other, more risky races, like circuit races and ice racing, it will be more challenging to find an insurance provider willing to offer standard terms.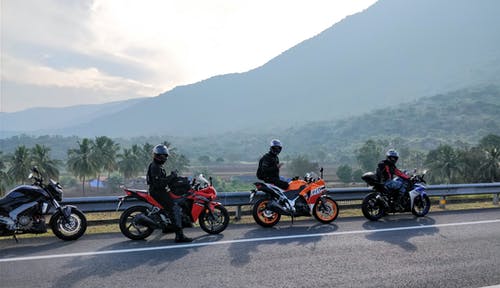 Insurance for Motorcycle Riding as Transportation
For those individuals who ride motorcycles as their primary mode of transportation, merely to get from one place to the next, it is possible to secure life insurance with standard terms and average premiums without having to exclude a motorcycle accident from the policy.
However, it is important to know that some insurance providers may ask additional questions, such as the size and type of the motorcycle used – your answers to these questions may increase your premiums based on the provider's guidelines.
Just because you ride a motorcycle – either as a hobby, part of your profession or just as transportation – it is possible to secure life insurance that is both comprehensive and affordable. It is important to make sure you shop around different providers to find the best plan for you.
If you would like assistance comparing life insurance for motorcycle riders, the knowledgeable team at Insurance Hero can help to find the best plan for your unique situation as well as one that will fit into your budget.