Life Insurance For The Health-Impaired
It is well-known that health status affects the premiums offered by most life insurance carriers.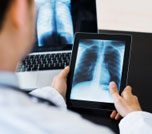 Cancer patients, heart attack victims, and diabetics may find themselves paying premiums that are 500 percent or more of the typical cost for life cover.
There is a way around this, allowing individuals with pre-existing medical conditions to purchase affordable life cover. If health has or continues to suffer, rest assured that loved ones can still be provided for through a life insurance policy.
Honesty Is the Best Approach
Applicants should never lie about age or medical status on a life insurance application. While they might enjoy easy acceptance and lower premiums now, beneficiaries may be affected. If the policy was issued based on false information, the insurer will not be obligated to pay out when a claim is filed. After all those years of making premium payments, the insured could die and leave beneficiaries with nothing. This risk is not worth the temporary reward.
Major life insurance companies have different attitudes toward consumers with pre-existing medical conditions. Some will consider applications from these individuals and others prefer to pass due to the increased level of risk. Using an independent broker that provides quotes across the life insurance market can be worthwhile because it may result in some surprises.
Protect The Ones You Love Today – An Unbeatable Quote In 60 Seconds!

When the insurer receives the policy application, it considers medical records, asks the applicant health-related questions, and may question the general practitioner. In the most extreme situations, the company will require the applicant to submit to a medical before providing a quote. The result may be a declined application or a life policy containing no exclusions but an increased premium that reflects the higher risk due to the medical condition.
Most consumers who have pre-existing medical conditions can obtain life insurance if they are willing to pay the premiums offered. Those who are rejected by mainstream insurers may find acceptance from an intermediary that specialises in non-standard and difficult risks.
For example, Pulse Insurance provides life cover to diabetics who have suffered from both strokes and heart attacks. However, even it must decline applications from individuals with certain pre-existing medical conditions such as Alzheimer's disease.
Typical Premiums
An individual who is 35 years old and has no health issues should expect to pay approximately £12 a month for £150,000 worth of 25-year term life insurance. If this individual has a body mass index of 33, premiums increase 50 percent to approximately £17 per month. Premiums will typically increase 100 percent to £23 per month for a 35 year-old applicant diagnosed with multiple sclerosis who experienced symptoms within three to five years of applying for cover.
Someone who is 35 years old and had a heart attack six months prior to completing a life insurance application is likely to be declined by a major life insurance carrier. However, someone who is 45 and experienced a heart attack six months before applying may be approved after waiting an additional six months.
The typical premium would be at least £46 monthly, a 300 percent increase of the premium offered to a healthy 35 year-old. An individual age 35 who was diagnosed with Stage 1 breast cancer three years before applying, whose treatment was successful, and has experienced no spread of cancer will be charged approximately £53 per month for the first five years.
After this period, the premium may revert to approximately £13 monthly, the standard premium for a healthy individual of that age.