Life Insurance For UK Police & MET Officers 2022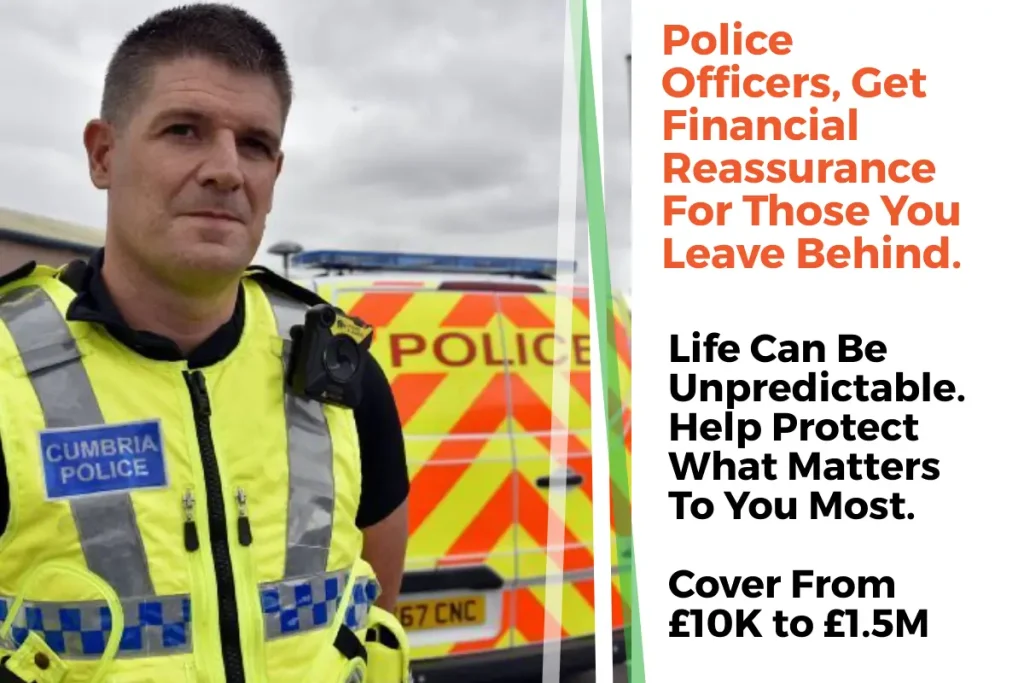 In many cases, being a police officer or working in law enforcement is considered to be a high-risk occupation.
Because of this, many individuals believe that their police life insurance coverage may be difficult to obtain or may carry very high premium payments that they cannot afford.
The good news is that life insurance policies for police officers can be secured with standard terms from most insurance providers.
Here is what you should know about police life insurance, income protection and critical illness cover:
Special police life insurance policy available for serving or retired Police Officers and their families
Save time by filling out a quick and easy form
Detailed Market Search. Insurance coverage: Life Insurance, Critical Illness Cover, Income Protection
Get a policy that is tailored specifically for your needs. Be fully protected whatever happens
Your monthly premiums are fixed for the duration of your policy, your monthly outgoings will remain the same if you don't make any changes
Non-descrimnatory quotes provided for smokers or those who use vaping devices
Compare Police Officers Life insurance Coverage From The UK's Leading Companies – 1 Minute Quote Form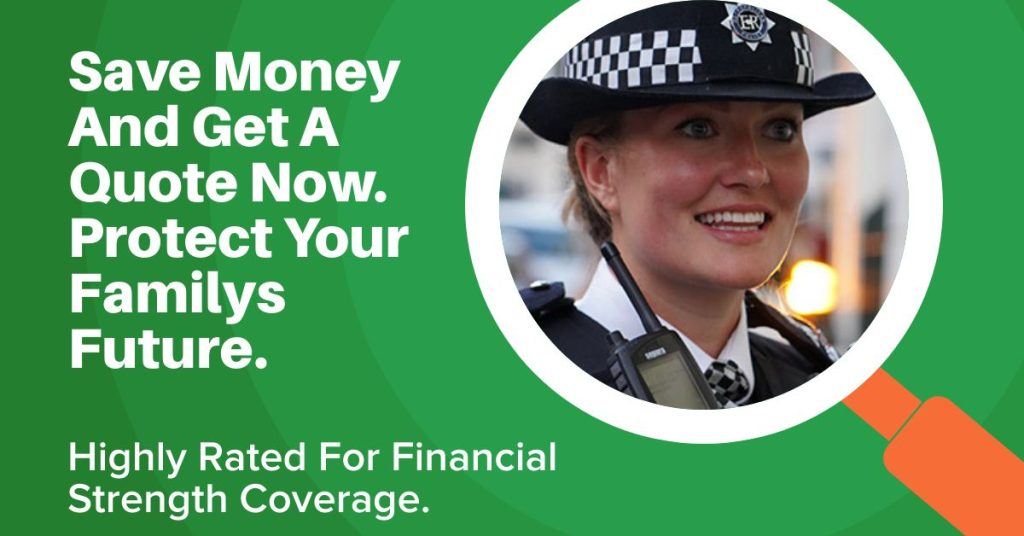 Life Insurance Policies for Police Officers
As mentioned earlier, many life insurance companies will accept an individuals application whose occupation is law enforcement at standard terms with a standard monthly premium payment.
While applications for life insurance are easy to place, it is important to make sure to let your insurer know of any travelling abroad you may be doing as part of your daily occupation as a police officer.
Not disclosing this information can make an insurance claim null and void should the lack of information be uncovered.
Income Protection for Police Officers
At this time, Long Term Income Protection is not available for special constables, police officers, and community support officers. Even though this is the case, some insurance companies will consider offering police officers short-term income protection policies, which include unemployment, accident, and sickness cover.
A short-term police officer life insurance policy will provide protection for between 12 and 24 months should the individual be unable to work due to an accident or injury on the job. This is a popular option, but it is important to make sure your income protection policy begins right as your sick pay ends.
Save Money And Get A Quote Now. Protect Your Family Before Its Too Late.

Critical Illness Cover for Police Officers – Met Friendly Life Insurance Plans
Much like a life insurance application, many police officers find that most met friendly life insurance providers accept their critical illness cover applications at standard terms. Although this is the case, it is essential to make sure you disclose any information you have about travelling abroad as part of your occupation and make sure the insurance provider is aware of this travel.
8 Reasons To Get Police Officers Life Insurance
Life insurance cover pays out a lump sum in the event of death or a permanent disability
Life insurance for police plans usually have a quick and easy application process
It can will help you to protect your family from financial uncertainty. It is a small price to pay to protect your loved ones
It is designed to provide coverage for as long as necessary, but with the flexibility to change the policy if required
A Police life insurance policy isn't simply about paying for funeral expenses, it can also be utilised to cover medical costs that you may encounter in your lifetime
Can be used pay off a mortgage in the event of your death
It can help to pay for your children's college or school education fees
It can be seen as a robust financial solution for every budget
Life Insurance from Insurance Hero helps to provide you with the cover you need at a price you can afford. There are thousands of life assurance policies out there, but only a handful really stand out.
Police officers are susceptible to the same things that can kill any other person. Cancer, heart attacks, strokes, and other things that can kill a person can kill a police officer. The right life insurance policy can provide a family with the financial resources they need to live after a loved one is killed in the line of duty. Police life insurance is a type of insurance
Let Insurance Hero find the best policies for you. If you need assistance applying for MET police life insurance or critical illness cover, our knowledgeable team is on hand to answer all of your questions. Low rates and tailored plans are guaranteed.