Axa Life Insurance Cover Review 2021
The AXA Group has been in the insurance business since the 18th century. Acquisitions, mergers, and name changes for leading UK and global insurance companies eventually led to the AXA name in 1985.
The company has major operations in North America, the Asia-Pacific region, and Europe and employs approximately 210,000 people.
More than 80 million consumers insure their property, assets, and themselves with an AXA product. AXA UK has weathered the financial crisis and continues to offer life insurance products at competitive rates.
AXA life insurance coverage is available to UK residents who are at least 18 years of age. Coverage can be combined to meet individual needs and can be added or removed when these needs change. Consumers may have more than one policy as long as the cash benefit for all policies combined does not exceed £150,000.
Help Protect Your Family's Future, Compare Top Insurers. Find Your Cheapest Quote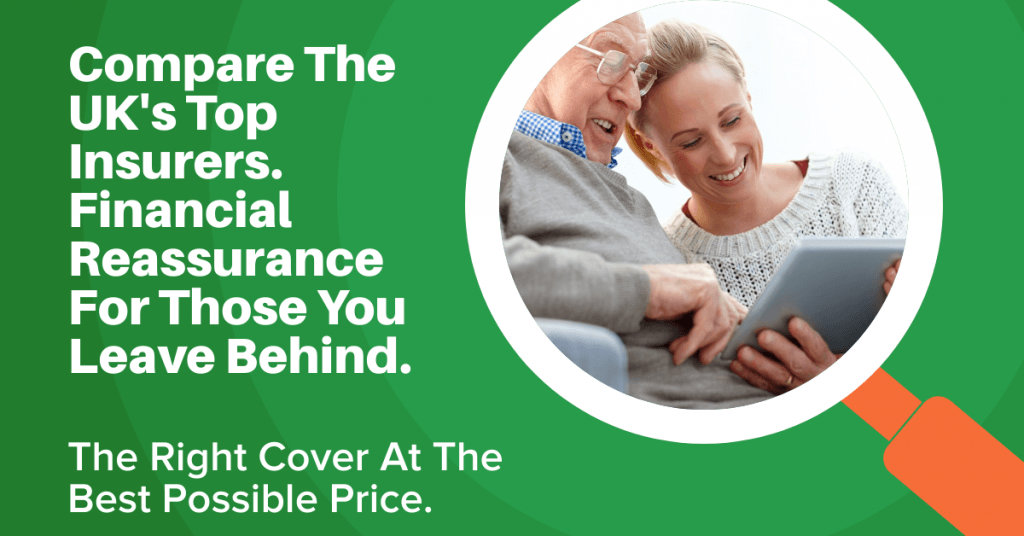 AXA life insurance offers extra support services including legal and tax information and counselling services. AXA life policies are provided through Sun Life Direct and have received a five-star industry rating.
Fixed-term life coverage is available to consumers age 18 to 59 with no medical examination. If consumers answer "no" to five provided questions, they are guaranteed acceptance. The premium starts at £5 per month and five terms (10, 15, 20, 25, or 30 years) are available.
After selecting the term, consumers choose either how much money they want to leave or how much they want to pay monthly. Depending on these factors, they could leave a benefit of up to £150,000. The premium for the first month is free and premiums will never increase.
Premiums are based on the cash benefit, term, age, sex, and smoking status. If a claim is not made by the term end date, 15 percent of the premiums are refunded. This policy also features a terminal illness benefit that pays a cash sum upon the diagnosis of a terminal illness. The benefit will not be paid if the diagnosis is made during the final 12 months of the policy term.
What About Inheritance Tax?
Inflation will reduce the value of the benefit and since the benefit is paid to the estate of the insured, it could be subject to inheritance tax. To avoid tax ramifications, the insured can have the policy written into trust. A benefit paid upon the diagnosis of a terminal illness is not subject to inheritance tax when paid but maybe upon death. The policy does not have a cash-in value and if premium payments stop, the coverage will end and a refund will not be made.
AXA life insurance also offers a guaranteed acceptance over 50 life insurance plan from Sun Life Direct. Premiums for this whole of life plan start at £4 per month and will not change during the policy period, nor will the cash benefit, which ranges to £20,000. UK residents between ages 50 and 85 are guaranteed approval.
Once the insured has paid into the plan for at least two years, the lump sum benefit will be paid upon his or her death. If the death occurs within the first two years, the company will refund premiums paid plus one-half that amount. If the insured dies in a travel-related accident or within three months of such an accident due to sustained injuries, three times the cash benefit will be paid.
Since the cash benefit is fixed, its value will be reduced by inflation. Consumers should consider this when choosing a coverage level. Premium payments must be made over the lifetime or coverage will end and nothing will be refunded. Depending on the lifespan of the individual, the cash benefit may be less than the total premiums paid. The first premium payment is free.
Funeral Care Is Factored In
AXA life insurance allows consumers to use life insurance to pay for one of two cremation funeral plans offered though Simple Choice Funerals and The Co-operative Funeralcare. Individuals age 50 to 80 are guaranteed acceptance without answering medical questions.
A fixed monthly premium is paid into an AXA life insurance policy through Sun Life Direct and the benefit is paid to The Co-operative Funeralcare for funeral services. Monthly premiums do not increase and the first premium is free. To keep the policy in effect, premiums must continue until the earlier of death or age 90.
AXA provides the term and over 50 life coverage and cremation funeral plans that consumers demand. The carrier Sun Life Direct offers the lowest premium for an over 50 life insurance plan. This guaranteed plan is the most popular of its type, boasting more than 787,000 customers. Consumers can get quotes for this and the other AXA plans by completing our online quote request form.
We will review AXA life insurance policies and plans from throughout the industry to find the best deal for consumers based on their age, health status, and budget.
Further Information:
AXA Insurance
5 Old Broad Street
London
EC2N 1AD
Hours: Closes 8PM
Phone: 020 7920 5900