Best Rock Climbing And Mountaineering Life Insurance 2022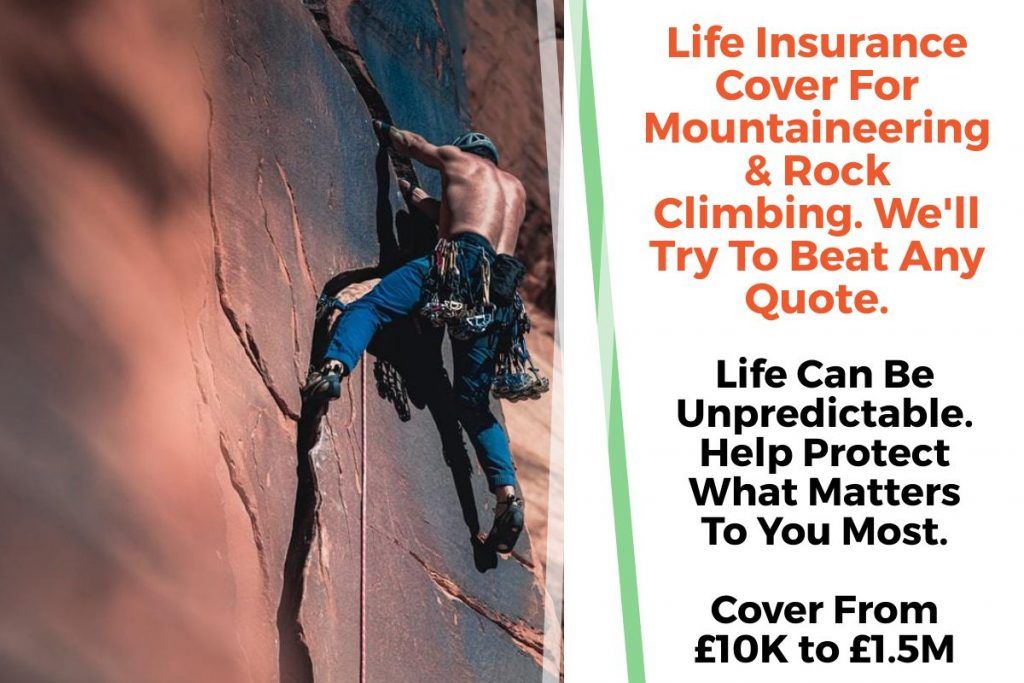 This short guide will talk about why you should get mountaineering or rock climbing life insurance cover. We will even explain how Insurance Hero can provide you with a competitive quote tailored to your needs.
Life Insurance For Rock Climbers. Some Reasons To Consider Getting A Quote Today:
Rock climbers and mountaineers can get affordable, comprehensive life insurance at a price that might pleasantly surprise you
Get a quick and free quote without having to visit an office
You are not required to purchase insurance after you have received your quote
You have many options for coverage. These include mortgage and critical illness cover
Flexible coverage for whole-life insurance plans
Outstanding customer service reviews have been received
Great rates for shared coverage policies
Vapers and smokers are treated fairly
We will let you know how much rock climbing life insurance costs and which policies are most suitable for your budget
Excellent rates on shared coverage for same-sex couples
You can get critical illness coverage separately or together with your life insurance for a small additional cost
Protect What Matters Most. Get A Free Quote – 60 Second Form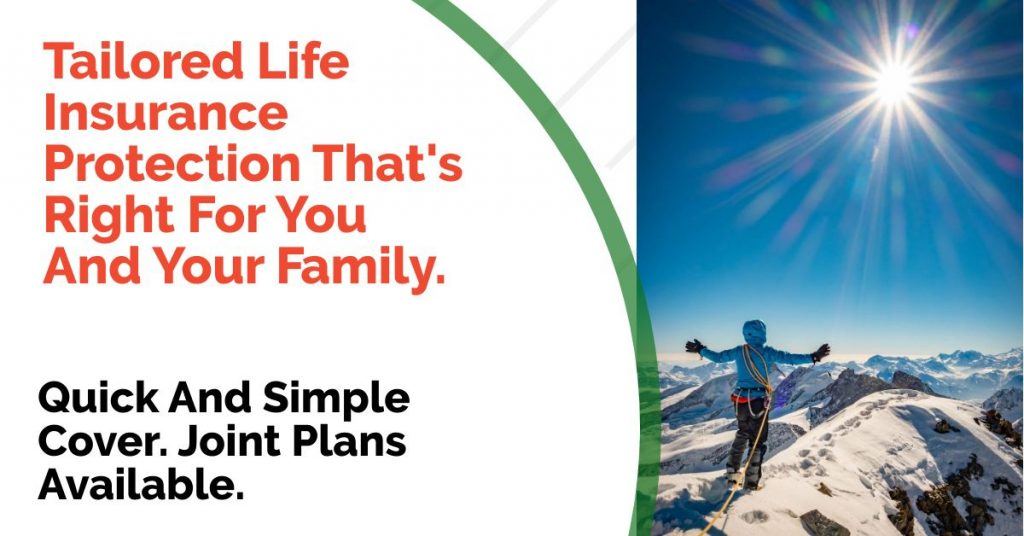 How Can Insurance Hero Help?
The companies we work with have long-standing relationships with underwriters. They will ensure that the underwriter has an accurate picture of your climbing activities. They do this by undertaking a thorough but unobtrusive fact-finding questionnaire. They know intimately what the underwriter requires to provide you with a watertight policy.
Questions you might be asked regarding your mountaineering participation include the following:
Do you climb alone or in a group?
In what climbing discipline are you involved?
Do you climb professionally?
What is the frequency of your climbing?
Do you climb with underlying medical conditions?
To what organisations do you belong and have you ever been a climbing outdoor instructor?
What altitude and what grade of ascent do you participate?
What locations do you climb?
Do you climb outside the United Kingdom?
Climbing Risk and The Grading of Ascent
The ascent grading of the climbing activities you are involved in is an essential element for underwriters looking to provide you with life insurance to include your participation in the sport.
The BMC or British Mountaineering Council has produced an industry standard grading system for climbing ascents. At the lowest scale, recreational climbing within the UK could see your life cover unaffected by your participation. Steep inclines could result in loaded premiums or special conditions attached to your life cover.
Insurance Hero understands what underwriters require to provide a rock climbing life insurance quote, and we want your activities included and not excluded from your policy.
Life Insurance Cover for Mountaineers
As with other insurance products, life insurance works by providing a lump-sum payment should you die, in return for regular monthly premiums throughout a fixed term policy, a term set at the outset of the life cover.
Reasons for choosing rock climbing life insurance vary. Perhaps you are the primary breadwinner and want to make sure you're your family is secure should you die. You may have significant financial liabilities, including personal loans and an outstanding mortgage balance. The insurance would pay these debts off should you die.
Whatever the reason for proceeding with a rock climbing life insurance policy, deep down, the peace of mind that a watertight life policy can bring as you enjoy your mountain pursuits is incalculable.
Insurance Hero will guide you through setting up a policy, and we will make sure to detail your exact circumstances in any quote. Providing you with a tailored life insurance policy is our priority!
Protect Your Loved Ones For Less – Compare & Save – Cover From Leading Insurers – Quick Quote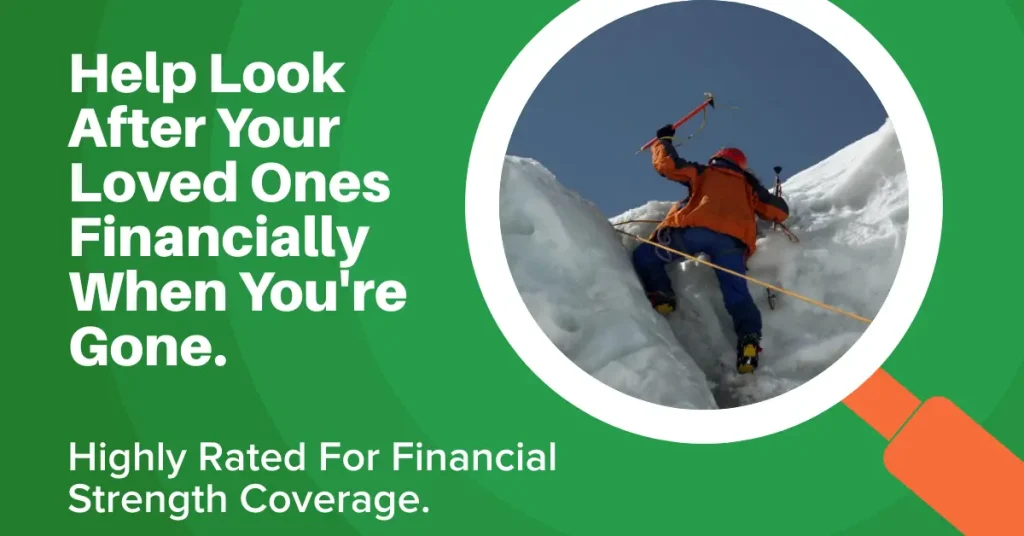 Insurance Hero has a strong track record for helping those participating in extreme sports, including mountaineering, get covered. Contact our professional team on 0203 129 88 66 for a fast and free quote. We want your experience to be seamless throughout the customer journey!
The Best Life Insurance for Rock Climbers
For life insurers, rock climbing is a discipline that comes under broader mountaineering activities for life insurance purposes. Insurance Hero can offer the best life insurance quotes for rock climbers, again due to our strong relationships with underwriters that specialise in including extreme sport within policies.
Critical Illness Cover Explained
If you get a critical illness, you may be unable to work again. Critical illness cover, through regular monthly or annual premiums, provides a lump sum payout that can support you and your family. A policy covers not all illnesses.
Examples of illnesses that fall under critical illness include the following:
Bacterial Meningitis
Cardiac arrest
Heart attack
Heart valve replacement or repair
Multiple sclerosis
Motor neurone disease
Primary pulmonary hypertension
Liver failure
Kidney failure
Loss of hand or foot
Structural heart surgery
Spinal stroke
Benign spinal cord tumour
Parkinson's disease
Blindness
Loss of hand or foot
Alzheimer's
Deafness
For more information on rock climbing life insurance critical illness cover, including any participation in mountaineering, feel free to contact Insurance Hero today. Your policy is our priority!
Income Protection Cover
You may have a mountaineering accident and be unable to work for a time. Income protection like other types of life cover works by providing security in return for paying regular premiums into a policy.
Should you be unable to work, a regular salary will provide for you and your dependents. It will allow you to concentrate on your recovery without any financial worry. If you are the primary breadwinner or you have financial commitments, you should consider income protection cover, including your mountaineering activities.
Types of financial commitment may include some of the following:
Outstanding mortgage payments
Equity release loan
Credit card debt
Personal loans
Car loan
Hire purchase agreements
Bank overdraft
Do you actively participate in mountaineering and associated climbing activities? Insurance Hero is an experienced provider of life insurance and related cover for the sport. Contact our friendly team now on 0203 129 88 66 for a no-obligation quote. We are here to help.