Best Life Insurance Over 30 Years For 2022
Turning 30 is usually a time in our lives when we begin to think about the future.
What will our loved ones do when we are gone? How will they continue to pay the bills and live happy lives?
These questions are usually what triggers those over the age of thirty to begin looking into different life insurance options to help protect their families.
But what options are available? Generally, an applicant who is a non-smoker, and in good general health can secure a life insurance policy for less than you may think.
Are You thirty Or Over And Need Cover? Compare The Leading Life Insurance Companies Below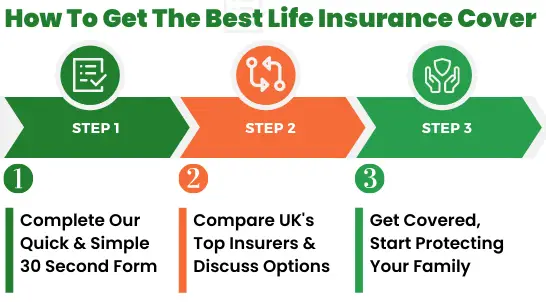 Cost of Life Insurance For 30 Year Olds
Thinking about the price of life insurance over 30 can be overwhelming, especially when insurance has historically been an expensive benefit.
The good news is that the cost of life insurance has been steadily declining over the past 10 years and purchasing a comprehensive policy to ensure your family will be taken care of is easy to fit into every type of budget.
Today, the minimum monthly premium for life insurance can be as low as £5 for a policy that has coverage between £5,000 and £10,000. Meanwhile, the average life insurance cost in the UK equals to be between £30 to £13. The life insurance premium cost is connected to a few individual factors, so it will vary from person to person.
Types of Policies
There are a number of different life insurance policies available that range in both price and benefits. Policies also carry a range of different "terms" or the length of time in which the policy will cover the holder and beneficiaries; some policies only last a few months while others will cover the policyholder for their entire life.
One of these long-term policies is known as Whole of Life and will cover the holder in full force from when they purchase the policy until they pass away, as long as premiums are up to date.
Premium Payments
In order to purchase and keep life insurance coverage, the policyholder will need to make monthly premium payments.
The cost of these payments is calculated using a number of different factors – some of the factors that determine your premium include the type of policy you have, how much coverage you require, the length of your coverage term, and your health and lifestyle.
A policy holder's health and lifestyle choices play heavily into the cost of their premiums. For example, if you are a smoker, it is possible to pay premiums that are double what someone who does not smoke would pay.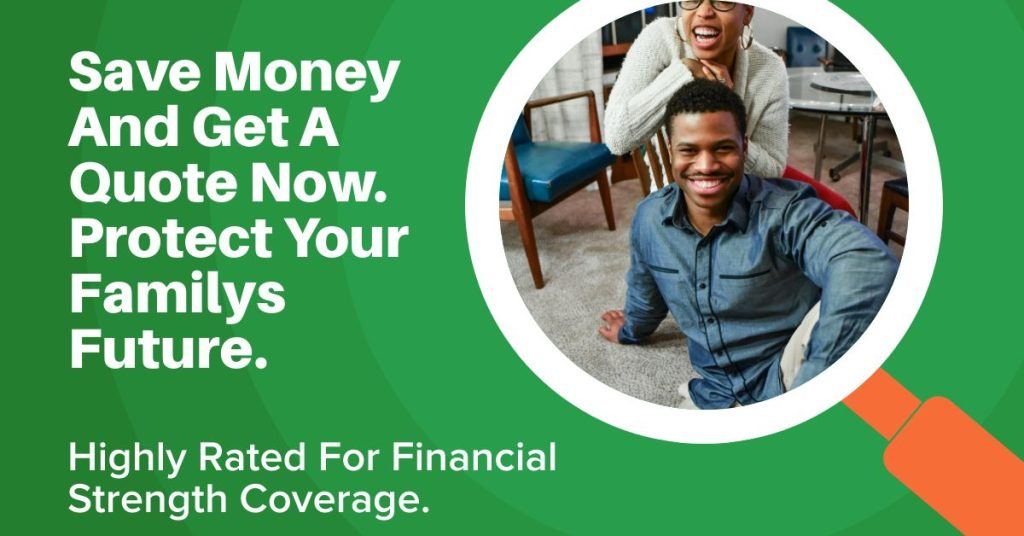 The reason for the premiums for "unhealthy" individuals being higher is that these policyholders pose a bigger risk to the insurance company. Someone who has a pre-existing condition or is a smoker is much more likely to need to make a claim than someone who is generally in good health.
Insurance companies need to compensate themselves for this risk, and in order to do so, they generally raise the premium payment amount for individuals who are considered unhealthy or a higher risk to them.
Life Insurance is a Contract
When you apply for life insurance over 30, you are entering into a legal contract with the insurance company. The proposal form that an applicant completes is considered his or her "offer" to the insurance company in order to receive coverage.
When the insurance company comes back with what it is willing to offer and the premium payment being proposed, this is considered the "counteroffer." When both parties accept this counteroffer, the contract becomes bound upon the applicant making his or her first payment.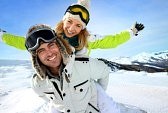 This is where the importance of disclosure comes in – the insurance company will make its decision to cover the applicant and determine the premium payment based on the applicant's answers to the disclosure questions.
Disclosure is simply a fancy word for health and lifestyle questions. When answering these questions, it is vitally important to be accurate and honest with your answers.
By law, the contract between the applicant and the insurance company can only be binding if both parties have access to the material facts and that these material facts must be true.
Should you be untruthful in your disclosure of withholding information, it is possible to make the contract between you and the insurance company null and void.
For example, should you not tell the insurance agent that you are a smoker and you are, and you subsequently pass away as a result of that behaviour, the insurance company will have no obligation to pay out the policy's benefits to your beneficiaries. This means that they will not receive the funds they need to pay bills when you pass away.
When Should You Consider Buying Life Insurance?
There is no "right" answer to that question because everybody's individual circumstances are a bit different. Some people consider buying life cover during the significant events in life, like getting married or having a child. Some individuals are interested in purchasing life insurance at a young age, in their 20s.
The important thing to remember is that an applicant must be over 18 to be eligible for life insurance. Other than that, there are no age limits (or, more specifically, age limits will depend on particular life insurance companies and insurance policies).
Many young adults (in the UK, they constitute for 18% of all insured people) are looking for options to secure their financial situation and prepare for hard to predict circumstances. A good example of such an event could be a recent Covid19 epidemic. These are situations that can heavily impact the day-to-day life of millions of people, including young people.
That is why a decision to purchase a life insurance policy can be made at any age.
What Are the Benefits of Young Adults' Life Insurance?
As we mentioned before, life insurance companies consider several factors when deciding whether or not individuals can purchase their insurance policy. One of these factors is the age of an applicant.
Your age can work against you or in your favour. And it's because companies calculate how big of a risk you present for them. The older you get, the more potential health problems you may be struggling with or be at risk for. And the more serious your health problems are, the higher monthly premiums you will be obligated to pay.
The most significant benefit of buying life insurance for young adults is that your life insurance costs are lower. The sooner you decide on purchasing insurance, the more cost-effective plans you can expect from insurance companies.
Insurance for young adults can help you increase your family's financial security in case of some unexpected life events while avoiding higher premiums. You can buy a cheap life insurance policy whilst being in the lower-risk group and save money in the long term.
How Does Age Affect the Costs of a Life Insurance Policy?
Whether you are in your 20s or your 30s, you can find affordable life insurance, usually without any major problems. There are a lot of providers on the market, and with Insurance Hero, you can compare the best life insurance companies and find a plan that suits your needs.
What can you expect in terms of the costs? When buying a life insurance policy as a young adult, you may pay £5 a month for £150,000 worth of life insurance. When you're older than 35, the premiums can amount to £18. In your 40s the costs go up to £20 and in your 50s to £30.
It's worth noting that purchasing life insurance cover in young adulthood equals lower total cost. Of course, this may not apply to everyone, as insurance providers assess every application individually.
What Other Factors Can Influence Your Premiums?
Apart from your age, your health will have the biggest impact on your premiums. We touched on that already. Individuals who suffer from pre-existing conditions or are in a higher-risk group for developing them will have difficulties finding more affordable plans.
This doesn't mean it's entirely out of reach. Many individuals with health problems can apply for life insurance, especially when they are taking every measure to avoid health complications.
This includes regular doctor check-ups and living a healthy lifestyle. Taking care of yourself and keeping thorough medical documentation will help you significantly during the application process.
Those who have high-risk occupations or hobbies are in a similar position. If you regularly put yourself in potentially dangerous situations, your life insurance premiums will be higher.
Different Insurance Plans for Young Adults
There are several life insurance policies for young adults that you can consider. For example, you might be interested in a term life insurance policy which is one of the most popular plans amongst younger people.
This type of policy can be arranged in a way that it runs until some circumstances changes. For example, your children are likely to become financially independent, or your mortgage is paid off.
Some other solutions for young adults include level term life insurance. In this policy plan, the amount of cover stays the same throughout the whole duration of a policy.A decreasing term cover plan is also available, in which the amount of cover reduces over the duration of a policy. This plan is cheaper and often can serve as great protection alongside mortgages or some other debts.
An insurance policy that lasts your entire life is called the whole-of-life cover. This type of cover is not designed to protect you and your family from unexpected events. Instead, its purpose is to secure more significant investments. It's also more expensive than term life insurance.
Critical illness cover pays a lump sum of money after a diagnosis of an illness that is covered by the plan. It often covers serious illnesses like cancer, heart attack, stroke, organ transplant and others. This insurance can help you pay for your treatment, as well as other expenses like mortgage, rent or equipment you may need.
Another popular plan is a joint policy, which protects two individuals (most often spouses and domestic partners). This life insurance guarantees that the individual will be protected in case of the partner's death.
You can decide on first-to-die life insurance which benefits a partner after their spouse's death or second-to-die life insurance that will protect the couple's beneficiaries after both of them pass away.
Benefit from our comparison service at Insurance Hero and get life insurance quotes from leading insurance providers. Compare life insurance plans and decide which insurance for young adults will best suit your situation.
Choosing the Best Life Insurance Over 30 Years Policy
Choosing the right insurance policy is a very personal decision. A lot of what will make a policy the best choice is based on a number of different factors such as what coverage you require and how much you can afford to pay for monthly premiums.
5 Reasons To Buy Life Insurance In Your 30s
It would help if you had it protect your family against financial woes in the event of your passing, for example, by covering the funeral costs and securing their financial stability
It's a great way to guarantee that your dependants can continue to enjoy the lifestyle to which they are accustomed
You can choose the level of cover that best suits your needs
It's much cheaper to get life insurance when you're young
It's never too early to think about securing life insurance
Life Insurance Over 30 FAQ's
Should I get life insurance in my 30s?
A good question to ask yourself is "what would happen after I die?" Life insurance is designed to reward your family for your hard work and dedication in this life. If you have dependents or other beneficiaries, then you should consider getting life insurance in your 30s. Life insurance in your 30s can help ensure that your financial obligations are covered in the event of your death.
Is life insurance more expensive after 30?
Yes. Your premium is slightly higher in your 30s than in your 20s because insurance companies see you as a greater risk.
However, we are only talking about a difference of a few pounds per month. The cost of life insurance changes based on the age of an individual. The younger the individual, the lower the rates. However, the cost of life insurance is highly dependent upon the health condition of the applicant.
How much is life insurance for a 30-year-old?
Life insurance rates are calculated via a number of factors, these include your age, health, and lifestyle. We can help you calculate how much your family will need after your death.
In the UK the average monthly cost for mortgage life insurance if you are thirty or over would be around £8.13. For level term cover around £5.83 and decreasing term life insurance £5.17.
There are several tools available to help make this decision, including the comparison services that are offered by Insurance Hero. This will help you to compare different plans and ultimately decide which one is best for you and for your family.