British Seniors Life Insurance Review 2022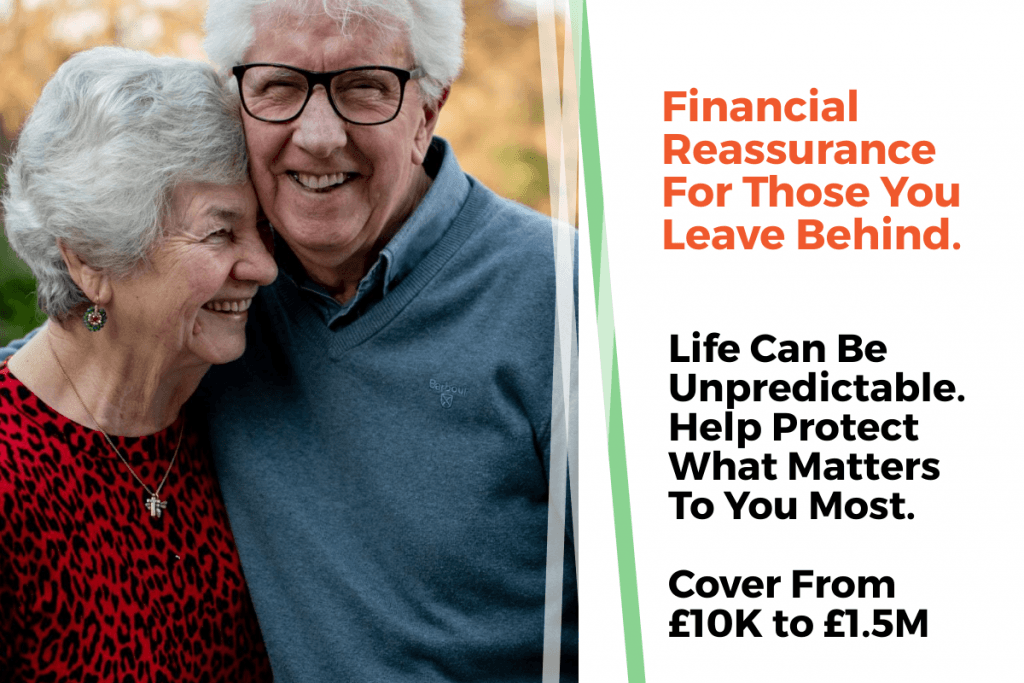 Find out about the British Seniors Insurance Reviews, Customer Experience, and Policies Available.
About The British Seniors Insurance Agency and the Over 50s Plans
British Seniors is an insurance agency that's part of Neilson Financial Services, UK-based and regulated by the FCA (Financial Conduct Authority). British Seniors issue over 50s Plans; however, the plans are underwritten and administered by the Scottish Friendly Assurance Society.
Without life insurance protection, would your loved ones be able to do the following if you weren't around to make a financial contribution?
Pay off the mortgage
Clear any outstanding debts in your name
Fund their current lifestyle
Buy a new home
Plan for a funeral
Deal with inheritance tax
We Compare The Top Insurers. Find The Best Cover For You & Help Provide Your Family With Financial Security

Online Reviews on British Seniors Life Insurance Summary
While the firm is an insurance intermediary, the Key Facts brochure states that customers will not receive advice or any recommendations on life insurance products.
British Seniors have been recognised as a Feefo Gold Trusted Service since 2018, acknowledging a commitment to excellent customer service. They currently have a 4.7/5 customer experience rating.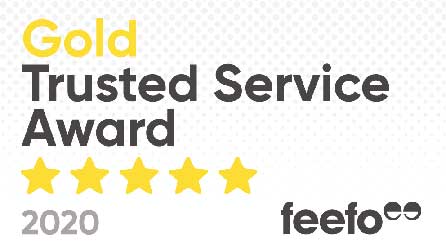 Most customer feedback and ratings for the British Seniors Over 50s Plan acknowledge being able to speak to the friendly staff who are informative and with up-to-date knowledge of the products available; without being pushed into buying plans. Feedback confirms fast response times and service delivery once a plan is in place.
The company website has an easy-to-use quote form, allowing you to purchase your life insurance for over 50s online. Should you have further questions or prefer to get quotes over the telephone, the British Seniors customer service is free.
What is over 50s Life Insurance?
A type of life insurance that tailors for those aged over 50, it pays out a lump sum amount to designated beneficiaries should you die – The payout is a result of paying regular monthly premiums throughout the fixed term policy.
This type of insurance for this age group can provide for funeral costs, pay off outstanding debts or leave money as a gift to loved ones. Effectively, it gives peace of mind to your loved ones knowing there will be nothing financially to pay following your death.
Get A Quote In Minutes And Compare Life Insurance Deals. Get Real Peace Of Mind If You Have Dependents.

About the British Seniors Over 50 Life Insurance Plan
The over 50s Plan from British Seniors provides a range of benefits for consumers over the age of 50.
Those include:
Immediate cover for accidental death
Cover for any cause of death after 12 months of taking out a policy
British Seniors over 50s gives you the ability to cancel your policy after 15 years or from the age of 80, whichever is later, for 50% money back
Guaranteed acceptance for those between 50 and 80 years old
Benefit amounts from between £1,000 to £20,000
Claims approved in just a few days
Three times cover for any accidental death
No requirements to undertake a medical and so no health exclusions
No increases – the price you are quoted and accept stays the same for your life
Free cover after the age of 95 as premiums do not need paying and you have protection for life
Funeral Benefit Option
A £300 Free Funeral Benefit is available in partnership with Golden Charter. If your sum assured is £10,000, you will have £10,300 towards your funeral costs, together with the funeral benefit option. It is only payable if you choose a funeral director from Golden Charter.
Sliding Scale Policies Based on Age
While British Seniors have guaranteed acceptance for anyone over 50 years old and with no medical required, the firm does have upper cover limits. It uses a sliding scale to determine the maximum amount of coverage a person will be eligible for.
For those aged 50 to 54, the maximum benefit amount for British seniors over 50s is £20,000, dropping to a maximum of £17,000 for those aged 55 to 59. The highest cover level for applicants aged 75 to 80 years old is £6,000.
Help Protect Your Family's Future, Compare Top Insurers. Find Your Cheapest Quote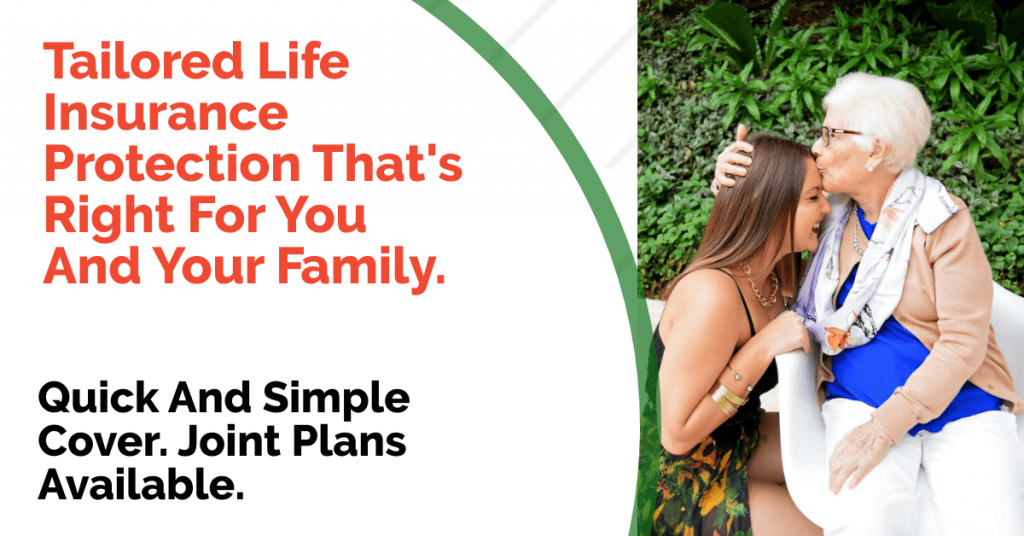 Which is the Best Over 50s Plan?
There is no one size fits for over 50s life insurance. An Over 50s plan is only really good for those over 50 and with existing medical health problems that would increase standard life insurance products.
The reason is that these are the only type of life plans that comes with a guaranteed acceptance without a medical and with a guaranteed payout.
The payment amount is less than a comprehensive insurance provider will be able to offer cover. The premiums on the Over 50s plans can be lower, but that is because of the lower payout and in all likelihood, the benefit amount may only provide enough coverage for part of the funeral expenses.
British Seniors Over 50's are comparable to other life insurers, including Sunlife, Legal and General and Royal London.
As specialists in the over 50s space, they do excel not only on price but on a unique policy feature that is a real  differentiator:
No other over 50 life insurance providers offer a three times accidental death cover
Overall, British Seniors are offering the same product as you will have seen in UK TV adverts but with one key difference:
Instead of a policy tie-in, it is possible (after 15 years) to cash your policy in for half the premiums paid toward the policy refund.
FAQ:
Is it worth taking out life insurance after 50?
Life insurance relates and tailors to your circumstances. If you have financial commitments that you do not want your children to deal with should you die, this could be a valid reason to take out life cover.
Paying for funeral costs and wishing to leave a monetary gift for your children or grandchildren are essential to consider when taking out any life insurance over 50 years old.
Are British Seniors Any Good?
According to Feefo, a trusted online consumer website for independent reviews, British Seniors life insurance reviews are rated 4.7/5 based on 883 reviews from existing customers. British Seniors also have a current Defaqto Rating making them one of the best life insurance companies in the UK.
If I outlive my life insurance, what happens?
Outliving the maturity date of your life insurance policy means your family and loved ones will not get any money should you die. One option is a return of premium policy known as ROP. It pays back premiums should you die after the plan's maturity; however, it is more expensive than standard life cover.
How much does life insurance for over 50 cost?
British Senior's life cover life insurance for the over 50s can start from £3.72 a month. By completing simple online quote forms from online life insurance providers, you can compare premiums from insurers who can provide you with the most competitive price for a policy that tailors to your needs.
At what age is it best to stop paying life insurance?
Many life insurance providers, like British Seniors, offer term life insurance that does not expire until you reach 95 years old. If you keep paying the premiums, your policy remains valid and in place.
Who can take out over fifties insurance?
It depends on the providers. With British Seniors, as long as you are a UK resident and aged between 50 and 80 years old, then you can take out insurance either as a single policy or as a joint policy with a civil partner or spouse.
What does not cover under over 50 life insurance?
Different providers have differing criteria. Many may include a 12-month clause. It means that if your death is the result of an accident within 12 months of the policy start date, a payout will not occur; instead, premiums are typically refunded.
British Seniors Insurance Company Further Information:
https://www.britishseniors.co.uk/
Address: Landmark Place, High St, Slough SL1 1JL
Company number: 07986483
Hours: Open 9 AM – Close 8 PM
Phone: 0333 323 2165