British Seniors Life Insurance Review 2020
Find out about the British Seniors Insurance Reviews, Customer Experience, and Policies Available.
About the British Seniors Insurance Agency and the Over 50s Plans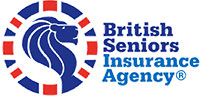 British Seniors is an insurance agency that's part of Neilson Financial Services which are UK based and regulated by the FCA (Financial Conduct Authority). The over 50s Plans are issued by British Seniors; however, the plans are underwritten and administered by the Scottish Friendly Assurance Society. While the firm is an insurance intermediary, the Key Facts brochure states that customers will not receive advice or any recommendations on life insurance products. The only products available through British Seniors are those offered by Scottish Friendly. In that respect, British Seniors act as a broker service but with a limited product line, specifically linked to Scottish Friendly.
Online Reviews on British Seniors Life Insurance Summary
British Seniors have been recognised as a Feefo Gold Trusted Service since 2018, acknowledging a commitment to excellent customer service. They currently have a 4.7/5 customer experience rating. The vast majority of customers for the British Seniors Over 50s plan acknowledge informative customer service and being able to get advice without being pushed into buying any plans.

Compare British Seniors Cover To Other Top Providers Quick Quote Form. Affordable Over 50s Life Cover From Just £3.72 A Month
Users report their experience with British Seniors as being able to speak with friendly staff who are informative and with an up to date knowledge of the products available, fast response times and service delivery once a plan is agreed.
About the British Seniors Over 50s Plan
The over 50s plan from British Seniors provides a range of benefits for consumers over the age of 50. Those include:
No lock-in
The ability to cancel your policy after 15 years for 50% money back
Guaranteed acceptance for those between 50 and 80 years old
Benefit amounts from £1,000 to £20,000
Claims approved in days
No medical
No increases – the price you're quoted and accept, stays the same for life.
£300 Free Funeral Benefit – in partnership with Golden Charter. This is only payable if you choose a funeral director from Golden Charter.
Sliding Scale Policies Based on Age
While British Seniors have a guaranteed acceptance for anyone over 50 years old and with no medical required, the firm does have upper cover limits and use a sliding scale to determine the maximum amount of cover a person will be eligible for.
For those aged 50 to 54, the maximum benefit amount is £20,000, dropping to a max of £17,000 for those aged 55 to 59. For applicants aged 75 to 80 years old, the maximum cover is £6,000.
FAQ
Is British Seniors Insurance Any Good?
According to Feefo, a trusted online consumer website for independent reviews, British Seniors are rated 4.7/5 based on 883 reviews from existing customers. In addition, British Seniors are Defaqto Rated for 2019.

Which is the Best Over 50s Plan?
There's no one size fits all for over 50s life insurance. An Over 50s plan is only really any good for those over 50 and with existing medical health problems that would see standard life insurance products increase. The reason being, these are the only type of life insurance plan that comes with a guaranteed acceptance without a medical and with a guaranteed payout. The problem is the payout is usually less than a comprehensive insurance provider will be able to offer cover for. The premiums on the Over 50s plans can be lower, but that's because of the lower payout and in all likelihood, the payout will only provide enough coverage for part of the funeral expenses.
Overall, British Seniors are offering the same product as you'll have seen on the TV adverts with but with one key difference
Instead of being locked into the policy, it is possible (after 15 years) to cash your policy in for half the premiums paid toward the policy being refunded.
Further Information:
https://www.britishseniors.co.uk/
Address: Landmark Place, High St, Slough SL1 1JL
Company number: 07986483
Hours: Open 9AM – Close 8PM
Phone: 0333 323 2165