Best Diabetes Life Insurance Coverage 2021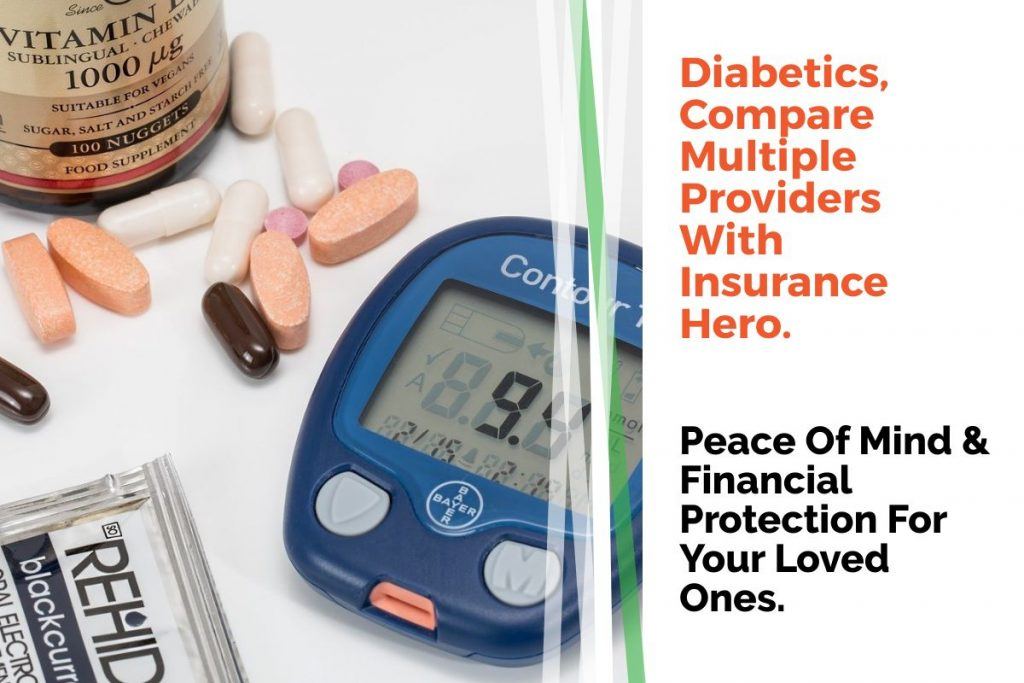 Some people are under the impression that it is virtually impossible to secure life insurance with some type of pre-existing condition. This includes diabetes life insurance.
That may have once been true, but it can no longer be said today.
Insurance companies have completely broadened their base of types of insurance available to consumers. From Over 50's life insurance to life insurance for people with mental health issues to diabetics life insurance coverage.

Compare The Leading Life Insurance Companies & Get A Great Deal On The Best Life Insurance For Diabetics
How Will Diabetes Affect My Ability to Get Life Insurance?
Speciality insurance such as this usually requires a medical exam, whereas many of the age-specific or group term life insurance policies will not. In addition, because it is a medical condition, the premiums may end up being higher than insurance for a particular age group, but at least coverage is available.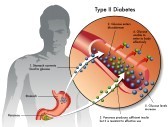 However, all news is not bad here. The reason some insurance companies underwriting diabetes life insurance are sceptical about certain conditions is that the lack of management on the part of the insured could accelerate the condition or cause a medical incident. In this case, the insured could go into a "sugar coma" or some other type of seizure. It is for this very reason health insurance providers push maintenance for conditions such as this.
A strong history of properly managing diabetes will go a long way in securing diabetes life cover with an affordable premium. In most cases, life insurance companies will expect to see proof of proper management as well as statements or some type of documentation from doctors to prove it.
Possible Complications for Diabetic and Life Insurance Companies
As stated above, management of the condition will play a major role in insurance companies accepting the risk of taking on a diabetic client. Those already in bad health or showing a lack of history in regard to proper management of the condition are less likely to find a company willing to cover them for life insurance, be it term or whole of life.
Proper documentation will be key in finding a company that will approve diabetes life insurance coverage. As the client, you need to take special care and be completely prepared before submitting an application to a potential provider. Insurance Hero's team of insurance experts can help you with this and review documentation before submitting an application to make sure you have all relevant and needed documents.

Not having proper documentation is a real danger. If the company declines the application due to lack of documentation, the next company will more than likely see that you were turned down for insurance because of your condition. Why this happened is not necessarily of interest to them. What is important is that another provider has already deemed you uncoverable.
It should also be noted that you could expect diabetes life insurance premiums to be higher because of this condition. Even with proper management of diabetes, the insurance company is still taking a larger risk covering someone with diabetes as compared to someone in perfect health. The risk will be reflected in the final cost of the policy.
How Can You Avoid These Complications?
Simply put, take meticulous records as well as obtaining additional documentation from your doctors to establish a long and consistent history of diabetes management as well as a healthy lifestyle. For instance, you may be properly managing the condition with prescriptions, but being overweight and will not help your case.
Also, be completely honest during the application process. Lying or trying to deceive the insurance company serves no purpose because the company will have full access to all relevant documentation. Any misinformation purposely provided on your part will only tilt the scales against you and all but guarantee refusal of coverage by the provider. However, don't get discouraged as life insurance quotes with pre-existing conditions are available through the Insurance Hero team.
What If I Have a Policy Obtained Before My Diabetes Diagnosis?
Well, then, you are in luck! If you have a policy in place, it is unlikely that policy can be voided by the insurance company. There would have to be very specific language in place for this to happen, and that is very unlikely. You would have known about such clauses prior to signing the contract and it is far from the norm for something such as this to be in place.
Anyone having a diabetes life insurance policy through their employer will have some concerns, though. If, for example, you were to leave that place of employment after being diagnosed, it is likely the insurance coverage would end on the last day of employment. In some cases, employees are able to continue the coverage on their own if they absorb all costs. This is something you may want to discuss with your human resources department.
Does Life Insurance Pay Out For Diabetes?
If you had secured coverage on your own prior to diagnosis, you should still maintain proper management of the condition as well as continuing documentation of this management. If for any reason that policy were to become void, such as missing a premium, you will need to prove to a new provider that you have been managing the condition properly and are presenting minimal risk.
How to Get the Best Diabetic Life Rates Video (US Presenter, But Still Relevant)