Best Diabetes Life Insurance Coverage 2022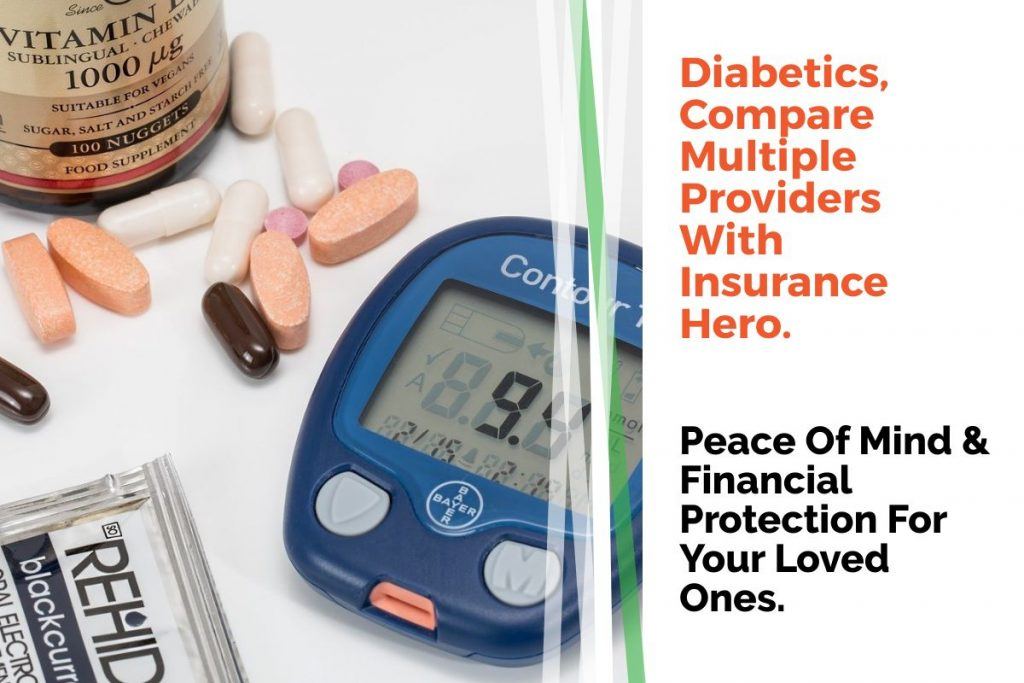 Some people are under the impression that it is virtually impossible to secure life insurance with some type of pre-existing condition. This includes diabetes life insurance.
That may have once been true, but it can no longer be said today. Insurance companies have completely broadened their base of types of insurance available to consumers. From Over 50's life insurance to life insurance for people with mental health issues to diabetics life insurance coverage.

Compare The Leading Life Insurance Companies & Get A Great Deal On The Best Life Insurance For Diabetics
How Will Diabetes Affect My Ability to Get Life Insurance?
Speciality insurance such as this usually requires a medical exam, whereas many of the age-specific or group term life insurance policies will not. In addition, because it is a medical condition, the premiums may end up being higher than insurance for a particular age group, but at least coverage is available.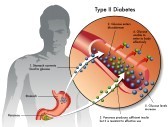 However, all news is not bad here. The reason some insurance companies underwriting diabetes life insurance are sceptical about certain conditions is that the lack of management on the part of the insured could accelerate the condition or cause a medical incident. In this case, the insured could go into a "sugar coma" or some other type of seizure.
There are many diabetes-related complications that can significantly impact your quality of life and life span. You are at risk for foot problems, kidney problems, and additional cardiovascular risks, to name a few.
It is for this very reason that health insurance providers push maintenance for conditions such as this. A strong history of properly managing diabetes will go a long way in securing diabetes life cover with an affordable premium. In most cases, life insurance companies will expect to see proof of proper management as well as statements or some type of medical records from doctors to prove it.
Possible Complications for Diabetic and Life Insurance Companies
As stated above, managing the condition will play a major role in insurance companies accepting the risk of taking on a diabetic client. Those already in bad health or showing a lack of history in regard to proper management of the condition are less likely to find a company willing to cover them for life insurance, be it term or whole of life.
Proper documentation will be key in finding a life insurance provider that will approve diabetes life insurance coverage. As the client, you need to take special care and be completely prepared before submitting an application to a potential provider.
Insurance Hero's team of life insurance experts can help you with this and review documentation before submitting an application to make sure you have all relevant and needed documents.

Not having proper documentation is not a situation you would like to find yourself in. If the company declines the application due to lack of documentation, the next company will more than likely see that you were turned down for insurance because of your condition. Why this happened is not necessarily of interest to them. What is important is that another provider has already deemed you uncoverable.
It should also be noted that you could expect diabetes life insurance premiums to be higher because of this condition. Even with proper management of diabetes, the insurance company is still taking a larger risk covering someone with diabetes as compared to someone in perfect health. The risk will be reflected in the final cost of the policy.
How Can You Avoid These Complications?
Simply put, take meticulous records as well as obtain additional documentation from your doctors to establish a long and consistent history of diabetes management as well as a healthy lifestyle.
For instance, you may be properly managing the condition with prescriptions, but being overweight and having a high BMI will not help your case. Losing weight and maintaining a healthy balance, managing high blood sugar levels, and avoiding diabetes complications will undoubtedly work in your favour in the process of applying for life insurance for diabetics.
Also, it is a smart choice to be completely honest during the application process. Lying or trying to deceive the life insurance underwriters in the matter of pre-existing medical conditions serves no purpose because the company will have full access to all relevant documentation.
Any misinformation purposely provided on your part will only tilt the scales against you and all but guarantee refusal of coverage by the provider.
However, don't get discouraged, as life insurance quotes with pre-existing conditions are available through the Insurance Hero team.
Diabetes Life Insurance FAQs
What If I Have a Policy Obtained Before My Diabetes Diagnosis?
Well, then, you are in luck! If you have a policy in place, it is unlikely that the policy can be voided by the insurance company. There would have to be very specific language in place for this to happen, and that is very unlikely. You would have known about such clauses prior to signing the contract, and it is far from the norm for something such as this to be in place.
Anyone with a diabetes life insurance policy through their employer will have some concerns. If, for example, you were to leave that place of employment after being diagnosed, it is likely the insurance coverage would end on the last day of employment.
In some cases, employees are able to continue the coverage on their own if they absorb all costs. This is something you may want to discuss with your human resources department.
Does Life Insurance Pay Out for Diabetes?
If you had secured coverage on your own prior to diagnosis, you should still maintain proper management of the condition as well as continuing documentation of this management. If for any reason that policy were to become void, such as missing a premium, you will need to prove to a new provider that you have been managing the condition properly and are presenting minimal risk.
If you are a diabetic, getting life insurance with no medical exam can still be possible. Please contact us today, and our friendly team will be delighted to answer any questions you might have regarding life insurance for diabetics.
Does Life Insurance Test for Diabetes?
Diabetes can sometimes affect life insurance rates by increasing the likelihood of having complications or other health problems. Life insurance companies can test for diabetes on a condition-by-condition basis.
Each company has its own restrictions on testing for diabetes, and you may have to disclose past medical history about diabetes.
What Is the Best Life Insurance for Diabetics?
According to a recent study, 44% of people with diabetes in the UK have failed to take out any kind of life insurance. You need coverage that will pay out either a lump sum or a steady stream of income in the event of a chronic illness like diabetes.
Effective diabetic life insurance would be a type that doesn't penalize you for your condition and allows you to still receive the coverage you need.
Can I Get Critical Illness Cover If I Have Diabetes?
Critical illness cover is insurance paid out in case of getting diagnosed with a serious illness. This type of insurance can cover medical bills and payments in case you are unable to work.
Various insurance providers will offer critical illness cover under different conditions. Most of the time, pre-existing medical conditions, like diabetes, will exclude you from getting the critical illness cover.
There is a chance to receive this insurance if you develop diabetes during the term of your life insurance policy. In this case, you qualify to receive this cover if it is included in your life insurance plan.
Do I Qualify for the Income Protection with Diabetes?
Income protection might be a valuable type of coverage, but it's not the easiest to buy when you have diabetes. Income protection is paid out in the form of a percentage of your income in situations when you can't work due to illness or injury.
You can still get income protection with certain insurance providers, but it is harder for people with type 1 diabetes. Due to the severity of some diabetes-related complications, you might get rejected from this type of coverage.
Although if you are in good shape and provide all the necessary documentation, you might be able to get income protection on your insurance policy.
Does Life Insurance Cover Type 1 Diabetes?
Is getting diagnosed with type 1 diabetes affect life insurance? Yes, but not in the way that it is impossible for someone with diabetes to get the right cover. Many people that live with type 1 diabetes lead fairly normal, healthy lives.
You can get insured with diabetes, but most insurance providers will offer you more expensive plans due to your pre-existing medical condition. Before signing the contract you might be asked to undergo a medical exam, to check your body mass index, HbA1C readings, and other useful parameters.
Life insurance providers will want to hear about any diabetes complications you have experienced and how you manage your health now.
Does Life Insurance Cover Type 2 Diabetes?
Type 2 diabetes diagnosis does not exclude a person from getting coverage, but it can increase the price of it due to it being a pre-existing condition. It can cover essential living expenses if you pass away. However, it varies between companies.
In most cases, whether you qualify for insurance or not, will be determined based on the age you were when you were diagnosed, whether you are living a healthy lifestyle, and how well you manage the illness.
The higher chance of getting their life insurance application accepted have those who are able to control their serious illness with healthy living, meaning they regularly exercise and stick to a strict diet. Those are the people who can also count on lower life insurance premiums, compare to those, who experience some health complications due to diabetes.
Please contact us today and we will be glad to offer you no-obligation assistance. Compare the leading life insurance companies and get all the relevant information from diabetes life insurance experts. Find the best insurance provider for you.
How to Get the Best Diabetic Life Rates Video (US Presenter, But Still Relevant)