Life Insurance For Ex And Recovering Alcoholics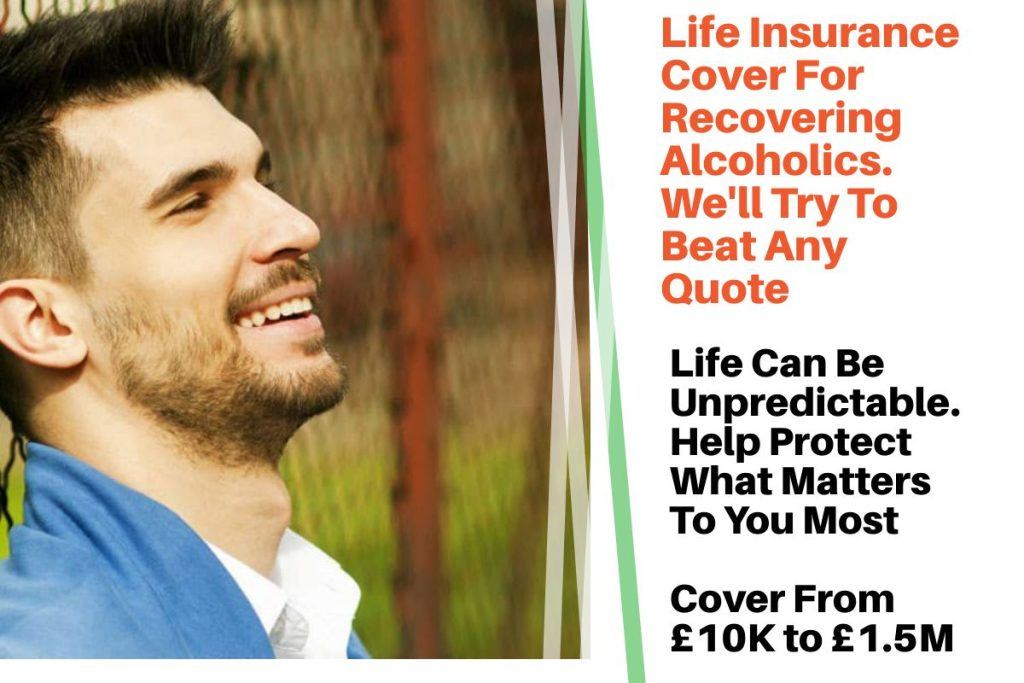 Life insurance is an essential product that helps individuals support their families, even when they are no longer around.
Insurance Hero is available to help individuals set up a life insurance policy that will provide beneficiaries with a lump sum pay-out to help them cover costs when the policyholder passes away.
This allows the insured and their family to know that their financial needs will be covered in the unfortunate circumstance the primary breadwinner was to pass.
A life insurance policy is an excellent way for people to support and care for their family and repay the support and care their family has shown with a fantastic gift – the gift of financial security in a time when so many things are changing.
Recovering From Alcoholism? Compare The Leading Life Insurance Companies. Get The Best Deal

Those individuals who may be recovering alcoholics realise the value of a family who supports them more than the average person, which is why life insurance is a valuable way to repay them for the years they have supported the individual during their struggle.
Life Insurance for Recovering Alcoholics
Our team of experts has helped many people who were categorised as high risk by other insurers. In many cases, we have been able to help people get covered at a good rate.
Individuals who are former alcoholics often find the price for a life insurance policy is higher than it would be for the average individual. The exact cost of a life insurance policy for an alcoholic will be determined by the amount of risk they pose to the insurance company.
This risk becomes higher when the insurance agent believes the individual may relapse or develop further health problems due to their excess drinking – age, overall health, and the products chosen also play a role.
When alcoholics apply for a life insurance policy, it is very likely the insurance company will contact the primary care physician to get more medical information and receive a full report on their health for the agent to make the most informed decision about how high they will set the premiums for the coverage.
The professionals at Insurance Hero can handle all these details for their clients, helping to make the process move much more quickly and without any additional effort.
What You Should Know About Alcoholism
For a person to be classified as an alcoholic, he or she must be dependent and addicted to alcohol. A recovering alcoholic will no longer partake in drinking any alcohol at any time, usually due to their over-consumption of alcohol leading to health problems and an increased risk of death.
While each will have their own "rock bottom," health professionals, family, and friends will encourage them to stop drinking before this point.
Individuals in recovery will possibly show the same or similar traits as they move through the different phases of sobriety. Many deal with self-hate and shame for their actions to themselves, their body, and their family members, friends, and loved ones.
Additionally, many recovering alcoholics will experience withdrawal symptoms (the overuse of alcohol can often lead to reduced levels of serotonin, dopamine, and norepinephrine in the brain as well as feelings of being inadequate, low-stress tolerance, negative self-image, and the inability to control their impulses).
Individuals who find themselves alcoholics are often driven to drink by some factors in their lives, which will vary significantly from one individual to the next.
Alcohol is commonly used to escape reality, whether it is stress at work, a failed relationship, problems within the home, or financial difficulties – the list of reasons can go on and on.
Alcohol often becomes a problem solver in the individual's life, whether it is to cope with a bad day or celebrate something positive.
One of the most prominent reasons individuals stop drinking is because it poses a significant risk to their mental and physical health. Many times, these risks to their health will lead to an untimely death should they continue to consume and abuse alcohol.
While the damage to an individual's health is one piece of the puzzle, alcoholism can also cause unrepairable harm to the individual's personal life and relationships with family members, friends, co-workers, and peers.