Life Insurance For Mums & Single Mothers 2022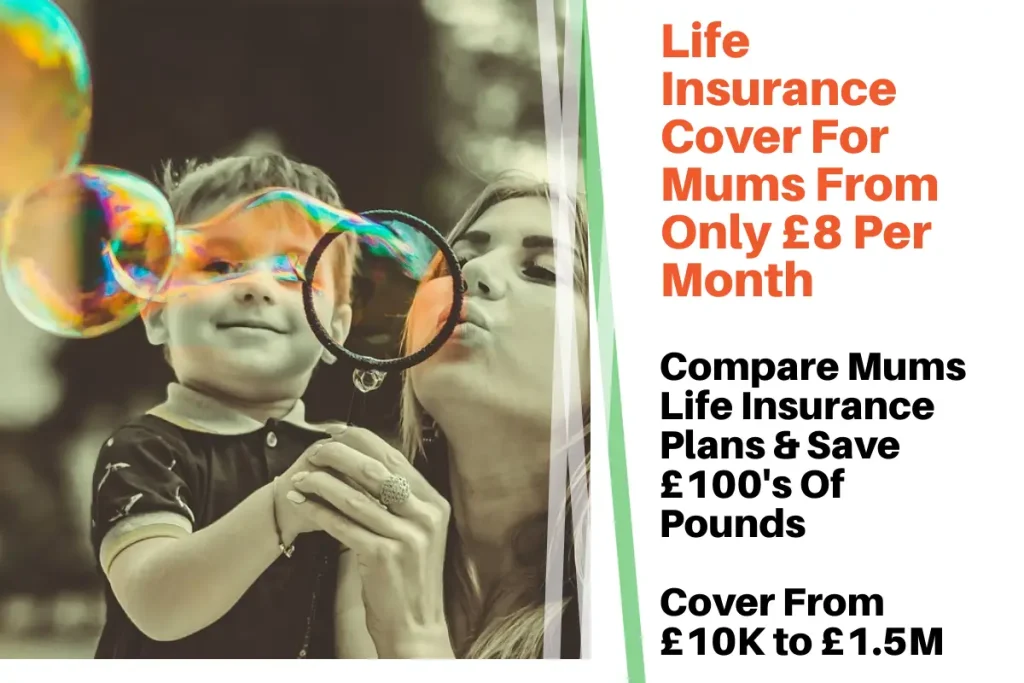 A mother is irreplaceable. She works from morning to night, often struggling with a job and her family duties..
No one wants to think about the worst-case scenario, but if something happened to you, your loved ones would be left dealing with the financial consequences.
The fact is that accidents and illness happen every day and life insurance is the trusted way to ensure your loved ones are taken care of financially if something happens to you.
At Insurance Hero, we understand that as a Mum, you have a lot on your plate. That's why we make it easy for you to get a life insurance quote and ensure the financial future of your family. With our life insurance policies, you can rest assured knowing that your loved ones are taken care of no matter what happens.
Mums, Help Protect Your Family's Future · Compare Top Insurers · Find Your Cheapest Quote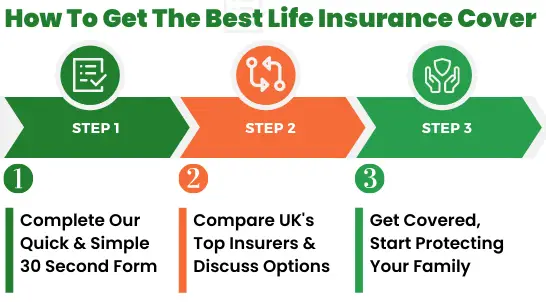 A mum is often the family's backbone. Being a mother or a single mum is truly a full-time job. Childcare, taking care of the home, taking care of the kids, running errands, remembering appointments, preparing the meals, and making sure the family's daily routine is well organised. Take a second and think how much it would cost to replace a mother?
Special Life Insurance Deals For Mums In June 2022
Don't be part of the 60%* of UK Mums that don't have life insurance cover for the protection of their loved ones if the unexpected happens.
Reliability – Honesty – Caring – Trustworthy – Amazing Prices – UK Based Staff – Free Service
Life Insurance Cover From Only £8 per month
Competitive premiums for younger Mums and stay-at-home mums
Life Cover For Mothers That Gives Your Family Protection Without Emptying Your Bank Account
We'll explain the average cost of Mums life insurance plans and what matches your budget. No matter how much you are earning we can get you covered
Possess sound customer reviews for customer service
Smoking status: Non-discriminatory quotes provided for smokers and vapers
Take out affordable life insurance and save money on one of life's most important requirements
Life Insurance For Single Mothers
Are you a new mum, a single mum, a stay-at-home mum, or the sole family breadwinner? If so life insurance for a single mum can certainly help give you more peace of mind.
Optional children's cover as well as critical illness cover. Chosen by 1000s of happy parents in the UK. Insurance Hero is proud to offer some of the best life insurance for single mothers, without gimmicks and hidden extras.
Reasons To Get Life Insurance Cover As Financial Support:
Guarantee a mortgage-free home for your loved ones
Preserve the style of living you've created for your children and spouse
Make sure funeral costs can be covered
Allocate your money to your kids without inheritance tax
Life insurance for mums policies also available for stay-at-home parents
Increase temporary bereavement benefits
Protection for loved ones if you should get a terminal illness or serious illness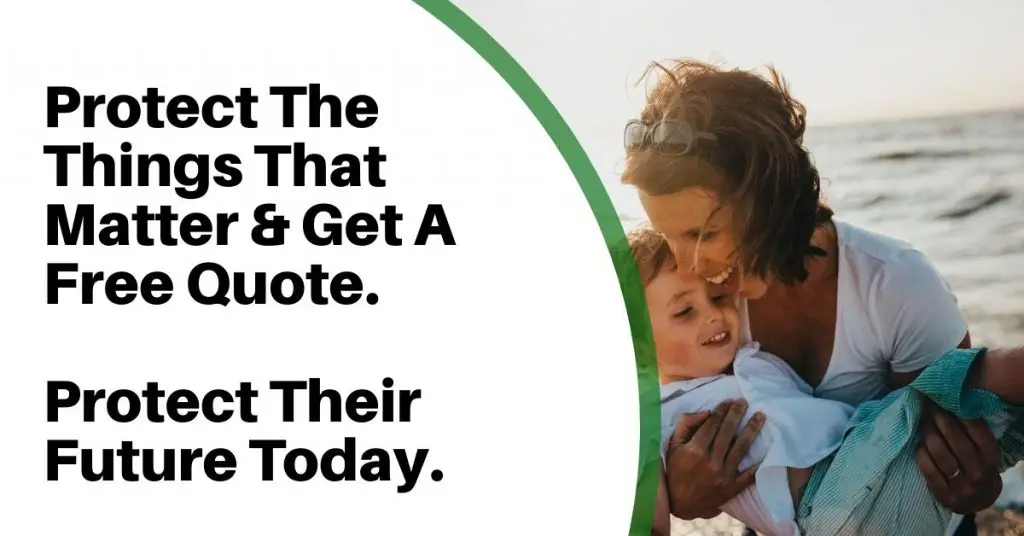 Of course, the emotional trauma on her family, surviving parent and especially her children, cannot be expressed in terms of money, but think of all the tasks a mother accomplishes daily, all these tasks would have to be done by a paid employee.
A mother is invaluable on so many levels; however, when it comes to life insurance, a mum always puts her children first.
Mums, We Compare Life Insurance Quotes From The Leading UK Insurers That Protect You. 60 Second Quote Form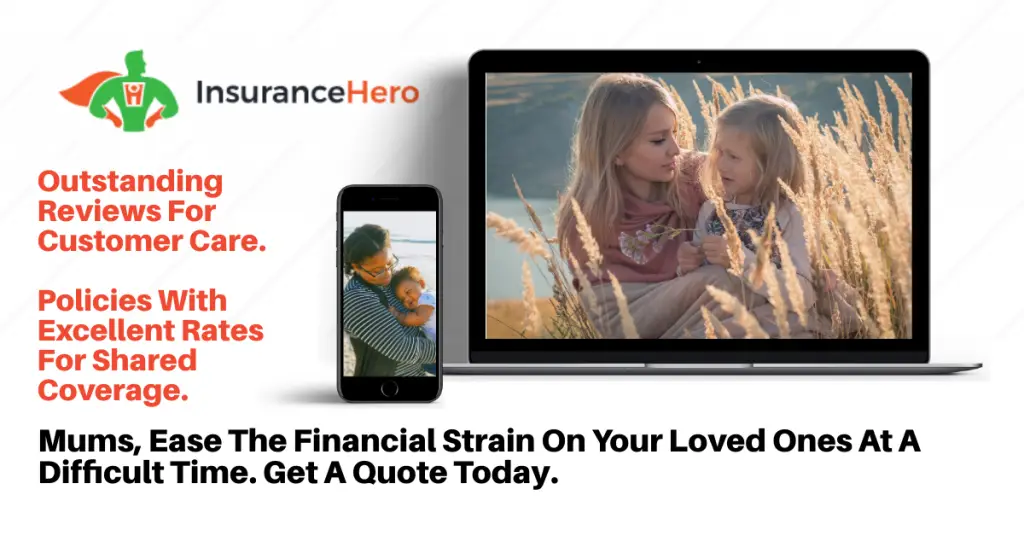 Life Insurance For Mums: The Real Cost Of A Mother
It is well known that being a mum is not an easy task. Every day is a whirlwind. I guess I do not have to tell you what a hard job being a mum is as you are a mother yourself, you already know all about it, but have you ever thought about how much it would cost to replace you? What is the price tag on all the services a mum provides?
Well, let's see. If you spend six hours a week cleaning the house, you are actually doing about £48 to £51 of work per week! A professional cleaner charges £16 to £17 per two hours of work. If you stretch that over a month, it's £192 to £204 that your family would have to pay to keep the house well-organized and clean.
I'll let you do the maths of what this represents over a year, or ten years…This is the kind of money most families don't have to spend! On top of that, cleaning the house is just one of the many tasks a mother might do. It's only the tip of the iceberg, often we have no time to think about life expectancy.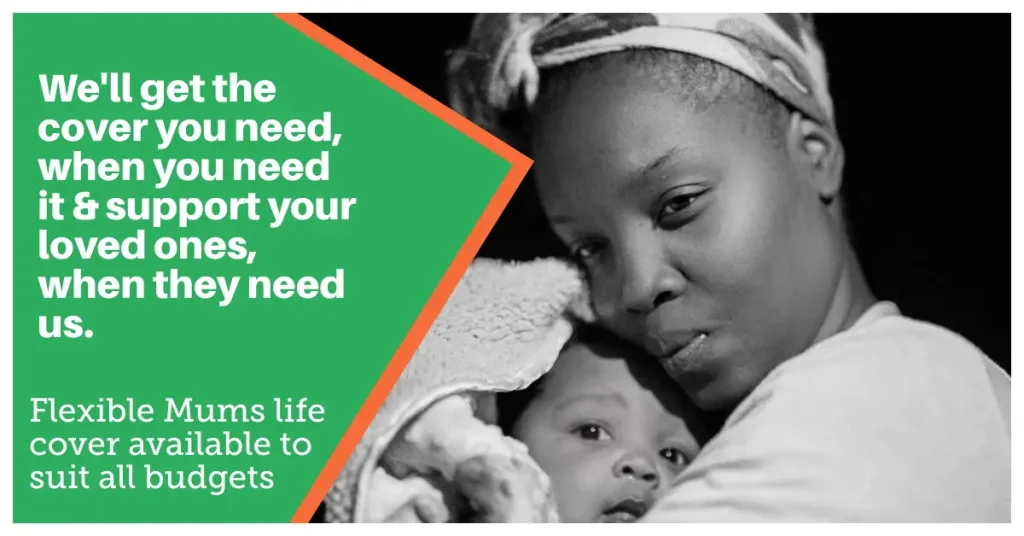 The Cost of Childcare Support
Whether you are a stay-at-home mum, or if you work outside the home, you know how time-consuming childcare is, however blissful and fun it can be. A family who would have the terrible misfortune of losing its mum would have to pay at least £28,000 per year in childcare support to make up for the care she would have provided.
Losing a parent is a life-changing event for a child, let alone losing two. It is hard to think about such things, but the truth is that 1 out of 20 children lose one or both parents whilst still being full-time students.
The pain of losing a parent cannot be erased quickly, only time can heal it, but fortunately, the financial implications of such a terrible loss do not have to be added to the already very painful grief. It is better to be prepared for such eventualities. Having your finances in place will provide much-needed relief to your partner.
They will be able to take the time to give emotional support and care to the children, taking time off work when need be. Such a financial safety net can be provided by life insurance. Family Income Benefit, a type of life insurance specially designed for young families, gives a monthly income to grieving families, providing them which much-needed support.
Errands, driving, after-school activities, paying the bills, and more!
Aside from everything we have mentioned, a mum also works hard outside the home. She runs errands, drives her kids around, participates in school activities, takes care of the bills; does the grocery, and so much more. All of these crucial tasks would have to be either done by the father or the family would have to hire someone to do them, which would end up costing a lot of money.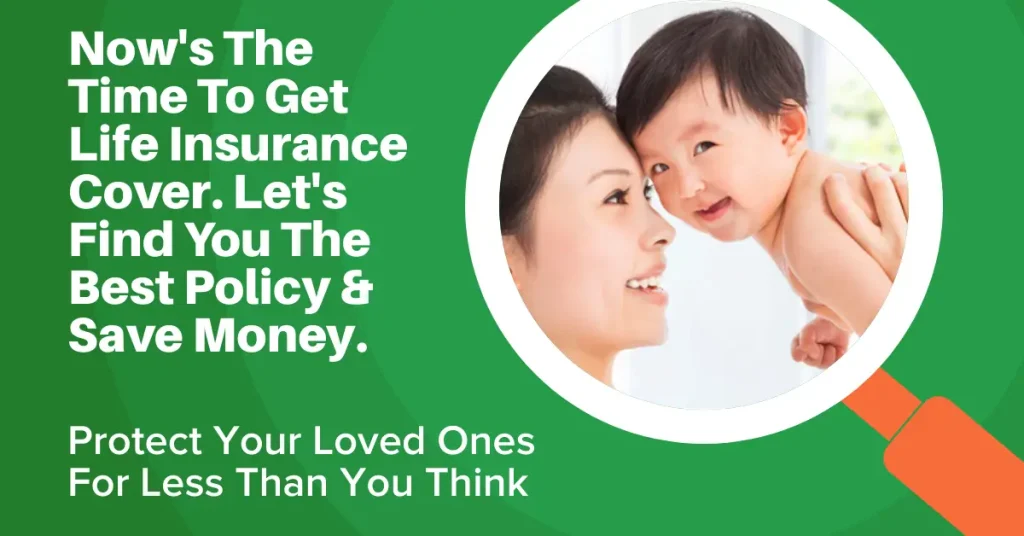 Life Insurance For Mums: Why?
Simply, to take care of your family. To make sure they are taken care of if something happens to you. If you purchase a whole of life insurance or term insurance and the payments are made each month, you will be making sure that your family is provided for when you are no longer around.
Whole of life insurance for mums lasts for the whole of your life, and a term insurance plan lasts for a set amount of time, around 25 years. Your family can put money towards the children's future but also alleviate the cost of paying professionals to do the work and any tasks you used to do as a mum.
Dealing with Life Insurance Changes after Divorce
Most breakups aren't easy to deal with. It's even harder when that relationship was steady for years and involved a mortgage, joint finances, joint life insurance policies, children, and Wills. It's a lot for any parent to deal with, but it will need to be done.
When the dust settles, and you're ready to separate your finances, you'll need to know what you can and can't do. What you cannot do on a joint life insurance policy after you've separated is keep it. The only exception to that is if you have what's called a "separation benefit".
Without that, the policy needs to be either cancelled or amended. The best way to figure out how to proceed is to compare the life insurance cost of starting a new policy against the cost of keeping the same one in place with amendments.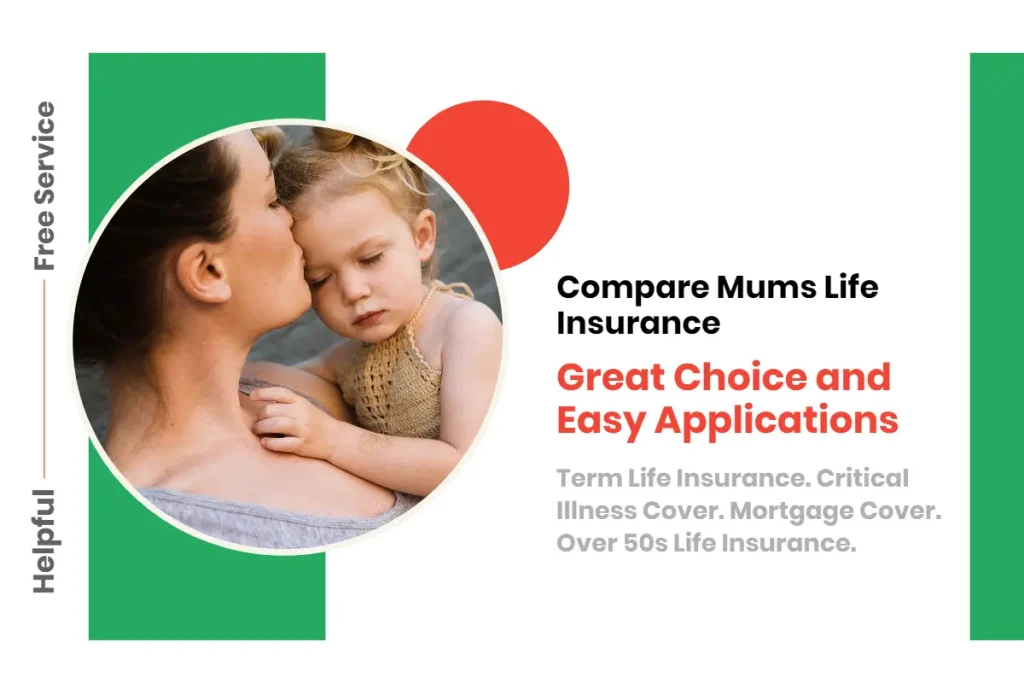 Changing your policy may change the pricing
Because it is a joint policy being changed to a single policy, the premiums are likely to reflect that. It may drop in price because, theoretically, the risk to the insurer is halved by removing someone from the policy. But, then again, the level of income being insured will be different too.
Can you take out an additional single policy on your ex-husband or ex-wife?
To take affordable life insurance or critical illness cover policy out on someone else, it is required for them to have a financial association with you. In the case of divorce, that may not be the case, but it will be if child maintenance payments are involved.
It won't be possible to take out a policy without your ex-spouse knowing about it. Secret policies don't exist, nor can they because consent is required for insurers to access medical records.
Other situations where taking out a life insurance for mum's policy following a divorce or the dissolution of a civil partnership is when spousal maintenance payments (known in Scotland as a Periodical Allowance) are in place.
If an ex-spouse makes regular payments to you towards living expenses or a repayment mortgage, there would be a financial interest to insure those payments with some type of life insurance policy.
When things could be complex is if there is neither a Clean Break Order or Consent Order in place following the divorce. The only thing to survive a divorce is matrimonial finances unless a Clean Break Order or Consent Order is issued. Both of these prevent either party from making a financial claim against the other in the future.
Without those, it could be possible for one person to come into a windfall, perhaps through a family inheritance, and the other could make a claim against them for a portion of the money. Even if it's 20 years after a divorce.
If either of those are issued, the financial ties would be severed. You'd likely find it more difficult to prove to an insurance company that you have a financial interest/link with the person you're trying to take out a life insurance policy on. It would be more likely they wouldn't consent to share their medical records anyway.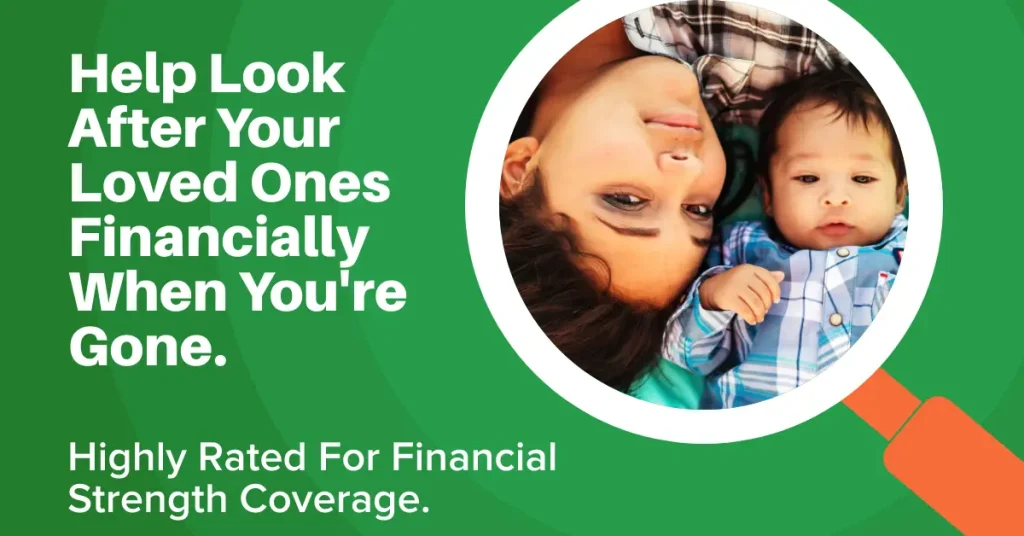 The types of life insurance available when there is a financial interest
The two types that may have appeal are:
Term life insurance for mums
If you're receiving child maintenance payments, it would make sense to insure the value of those payments up until they would stop when the child turns 16 or 18.
For any spousal maintenance or periodical allowance payments being made, the term the payments are awarded for, such as three years may be more appropriate.
Instead of a lump sum being paid by an insurer, as it would be with a term life policy, a family income benefit policy would continue to pay a fixed amount each month until the child reaches 16 or 18 years of age.
Changing the beneficiary on your policy
Irrespective of what your Will says, the beneficiary named on your life insurance policy is the person monies are paid to, so if that's your ex and you no longer want that to be the case, you'll need to contact your insurance provider to have the named beneficiary changed.
Do you need to change your Will as well?
When a Will registered in England is in place, you have a couple of options. You can either have your entire Will changed, or you can add what's called a Codicil.
This can be used to make minor changes to your existing Will, such as amending beneficiaries, although it can also be used to change the executor of your Will. That being said, significant changes are often best done by writing a new Will.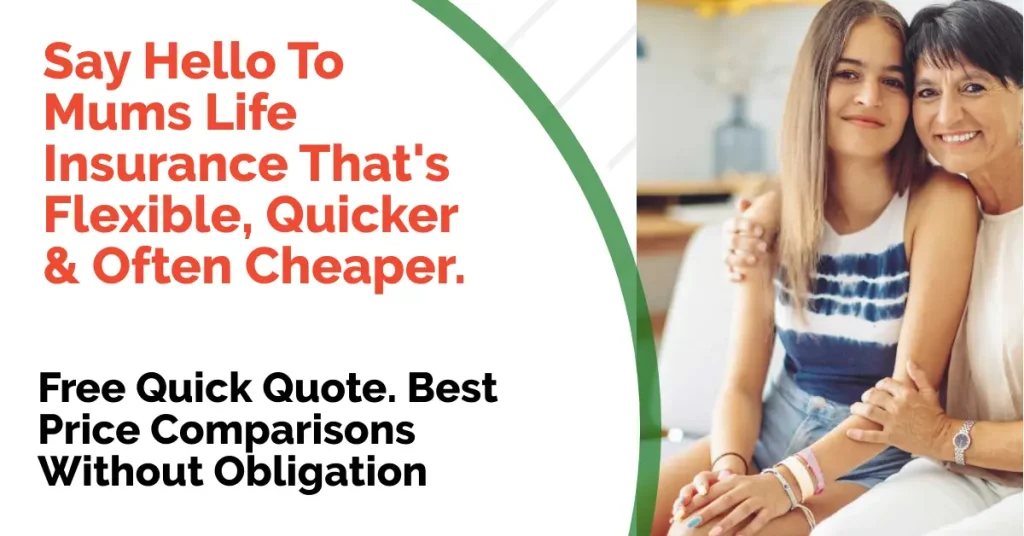 Related Reading:
Benefits of Writing Your Life Insurance into Trust
Understanding Family Income Benefits
Which Life Cover Is Right For You?
To leave a legacy behind is a beautiful thing. Every mum wishes she could take care of her family forever, but this is not always possible.
A women's life insurance, 50s life insurance, decreasing term insurance, level term life insurance or critical illness cover policy allows you to leave your family with one less burden, less stress, and the capacity to live happily, even if you are gone or suffer a terminal illness. Try our mum's life insurance calculator to get a comparative quote.
In summary, if you're a mum, it's important to get life insurance that's right for you and cover that will ensure your family is cared for and protected if anything happens to you.
You can start a search and check out your options and how much life insurance you might need with free, no-obligation life insurance quotes from Insurance Hero. Our free service can help explain how much cover would be best for your individual circumstances.
Approximate Life Insurance For Mums Cost Per Month
Below is an illustrative price comparison of a Mums term policy with a decreasing term insurance policy.
These are quotes for a £100,000 policy and cover a 30-year period, and are based on a healthy non-smoker.
Level Vs Decreasing Term Cover
| Your Age | Level Term Life Insurance | Decreasing Term Life Insurance |
| --- | --- | --- |
| 20 | £4.56 | £4.72 |
| 25 | £5.27 | £4.98 |
| 30 | £5.83 | £5.17 |
| 35 | £7.91 | £6.07 |
| 40 | £11.41 | £7.96 |
| 45 | £17.36 | £10.85 |
| 50 | £28.81 | £17.10 |
Below is an example of price comparison between single policies and one joint policy. These quotations are based on a policy giving £100,000 of coverage over 30 years for non-smokers in good health.
Single Vs Joint Policies
| Your Age | Two Single Life Policies | A Joint Life Policy |
| --- | --- | --- |
| 20 | £9.11 | £7.35 |
| 25 | £10.55 | £8.19 |
| 30 | £11.67 | £10.26 |
| 35 | £15.83 | £15.09 |
| 40 | £22.83 | £21.43 |
| 45 | £34.73 | £33.30 |
| 50 | £57.63 | £55.57 |
Below is an example of a price comparison between a smoker and a non-smoker who is in a good state of health. The quotes are based upon a £100,000.00 level term policy over 30 years.
Smoker Vs Non-Smoker
| Your Age | Smoker Per Month Cost | Non-Smoker Per Month Cost |
| --- | --- | --- |
| 20 | £5.88 | £4.54 |
| 25 | £7.26 | £5.27 |
| 30 | £9.83 | £5.82 |
| 35 | £14.62 | £7.91 |
| 40 | £22.76 | £11.39 |
| 45 | £36.77 | £17.35 |
| 50 | £60.12 | £28.84 |
Life Insurance For Mums FAQs
Do mums need life insurance?
Mums can benefit from life insurance because they have a greater chance of having a family to care for and are more likely to be a stay-at-home parent.
Can single mums get life insurance?
Yes, a single mother can get life insurance. You can apply for life insurance even if you are a single parent. As long as you are financially stable, you can get a good deal on your life insurance policy.
Is mums life insurance expensive?
No, it's not necessarily expensive. An individual's life insurance premium depends on several factors like age, health, risk, and family. It's very important that you compare costs between insurers to find the one with the best value.
What types of mums life insurance is available?
There are two main types of life insurance. Term insurance is the most affordable and provides coverage for a specific period of time. A whole life policy provides coverage for life and accumulates cash value. While there is no one-size-fits-all solution, there are also options that adapt to your needs.
Free parent life cover, however, is not available from any providers at present. Mortgage life insurance can be used to cover a repayment mortgage in the event of your passing away.
Reference: *https://www.covermagazine.co.uk/news/3027805/-uk-women-dependent-child-life-cover