The Different Types Of Life Insurance Available Today
Everyone with a family has the same worries. How will they be cared for if something happens to you or your wage-earning partner?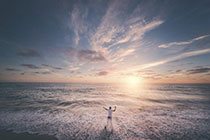 The sad truth is too many just don't know.
Research figures published on MoneyFacts.co.uk just last year revealed…
"44% of those with children aged 18 or under, and/or who are married and in a long-term relationship, don't have any form of life insurance, a figure which rises to 72% when considering those without critical illness cover."
The reality is that thousands of people are without any type of insurance and some are under-insured too. There may even be some who don't have the right type of insurance. The main myth is that insurance isn't affordable. It is affordable, provided you do your research on providers, shop around, and most importantly, be realistic about what you really need. Have you got yourself life insurance for your day to day working life locally? How about when you decide to work overseas?
According to thisismoney.co.uk, three-quarters of adults with families have life insurance in the United Kingdom. That, therefore, means that one in four people still don't have life insurance in the U.K.
Life Insurance Quotes: Quick, Simple & Free. We'll Compare The Best Deals For You

But it is not within the UK alone that this matters. UK expatriates working overseas are also eligible and should have ex-pat life insurance cover.
If you are yet to join the bandwagon of life insurance, your first question must be, "Where should I start?"
There two different types of life insurance you can get. Read on to discover which one is right for you and your situation…
Term Life Insurance
One of the different types of life insurance you can choose is term life insurance. This is considered one of the most basic forms of insurance. It offers death benefit protection but no building up of cash value within it.
For a young person in good health who has a family to look after this may be the best type of coverage you can apply for.
For How Long Does It Cover You?
Term life insurance is coverage which can be bought for a particular length of time. Typical term life insurance packages tend to come in increments of five years. They start at ten years and can get as high as 30 years, or perhaps even longer.
Some good insurance carriers will also offer a one-year renewable term.
Pros and Cons
So, what are the advantages and disadvantages of taking a term life insurance cover?
Term life insurance is one of the best-known types of life insurance policy and is also one of the most affordable. You'd be hard-pressed to find a single financial planner who would recommend any other different types of life insurance, especially for young expats.
Of course, this is very generalised and you need to consider your own situation and needs before choosing a life insurance plan that suits you.
If you have term life insurance, particularly a level term life insurance policy, the amount of premium you must pay through the policy period stays the same. There's no need to worry about increased costs or nasty surprises.
One of the biggest problems with this type of life insurance policy is that it renews at an increased premium. This means that if you get this insurance for five years and then get it for another five years, the amount you have to pay for it goes up.
In some cases,  it can rise by as much as 200 percent! However, this isn't always the case. Some only increase by a tiny amount whereas others may even keep the premium the same but decrease the face amount.
Examples of Term Life Insurance
Term life insurance comes in various types. We have listed them below.
1. Decreasing Term Life Insurance
This type of term life insurance keeps your policy premium the same throughout its lifetime. However, the death benefit goes down over the period of time that you have it.
2. Level Term Life Insurance
If the idea of losing death benefits doesn't appeal to you, you can always get level term life insurance. This type of insurance policy offers not only fixed premiums but also fixed death benefits for the length of your coverage.
Permanent Life Insurance
Out of all the different types of life insurance, you can invest in, this is one of the most reliable ones. It not only provides you death benefit protection but also fixed premiums, protection, and guaranteed value accumulation.
For How Long Does It Cover You?
This is a unique type of life insurance that lasts your entire life. You can get one in your twenties and it can stay with you all the way up until you turn 100 and beyond! Unlike term life insurance, you do not need to renew it.
Pros and Cons
This type of insurance policy will be with you for life, no matter where you go or what you do and it doesn't change. If something was ever to happen to you in your 60's or 70's, it would pay out the same amount that it would have paid out if something happened to you thirty years prior.
But this is where its problem lies.
Since it is covering you for such a long time, expect it to cost you a lot more than any other type of life insurance. If you can afford it, it's certainly worth it, otherwise, you may be better off going with a term life insurance.
Examples of Permanent Life Insurance
1. Whole Life Insurance
Whole life insurance has a locked premium, meaning that it stays the same throughout your entire life. This is a good policy to go with if you like to stick to a budget.
Cash will very slowly grow with this type of permanent life insurance. However, over the years the cash will build up and it will be well worth it.
2. Universal Life Insurance
Unlike whole life insurance, universal life insurance is flexible. This is due to the fact that you as the policyholder can choose exactly how much of your premium dollars goes towards the cash value and how much will go to the death policy.
Your cash value amount can also be accessed at any time, so if you need to pay off a debt or borrow money from it, you can.
3. Variable Life Insurance
Another type of permanent life insurance is variable life insurance. This policy allows you to place your funds into equities or other different investment options. It's a little riskier than other forms of life insurance but it can also be the most rewarding one if you invest wisely.
3 Key Questions to Consider about Life Insurance
Do you really need it?
Do I need life insurance has to be the most popular question asked. The simplest way to answer this is to think about who relies on you getting paid. Do you have children, dependent relatives, or a partner reliant on your income to pay the mortgage?
If your earnings support other people's living costs then you need life insurance. If you get your wages paid and are free to splash every last penny of it any way you please without it affecting anyone, then you won't need the cover. Chances are though, there's someone in your life that would need financial support if you weren't around. Even if that's a distant relative who shows up at your door only when he or she needs something.
And also think about this… It's not just for homeowners to make sure the mortgage gets paid. People who rent also need it to make sure the rent gets paid. You don't need to own your home to insure your family.
How much should the policy cover?
The value of the policy should at least cover what's left to be paid on the mortgage. If there's no mortgage, the minimum should clear the debts.
Things to consider are:
Outstanding debts, for example, the family car, and any household items bought on credit.
Dependent parents who may need care costs paid for, such as ongoing live-in support, rentals for a retirement home or a part-time carer.
The ongoing care costs for children and their living costs.
Not to mention the rising cost of living.
The reality is that even with life insurance in place, money only goes so far. You can't protect against everything, but you can think about where the money would need to be spent to determine how much cover you need.
We'll Compare The UK's Specialist Life Insurance Companies For You – No Obligation Quote

What type of cover should I get?
As we mentioned earlier there are primarily only two common life insurance products, whole of life and term life. If it's affordability you're after, term cover is suited to more affordable life insurance quotes. Whole of life cover is pricier because it lasts until you die. With term life cover the idea is to have the policy cover your major debts for you.
There's also decreasing term cover, which is more suited when your most pressing concern for insurance is to make sure the mortgage is paid, while getting the most affordable insurance premium. With a decreasing term policy, the monthly premiums and the payout decrease over the term of the policy.
Those are just for life insurance. It's also smart to consider the family background of critical health conditions and other life-threatening conditions. If there's a history of cancer, heart conditions, brain disorders, which would increase your care costs while decreasing your income due to not being able to work, then life insurance isn't going to help you as that's only payable upon the death of the policyholder. To insure against yourself becoming ill, there is critical illness cover available and if you're more concerned about lost earnings, then income protection could be more suitable.
Closing: Different Types of Life Insurance Have Different Benefits, So Try Them Out
Before you start work in the United Kingdom or travel overseas, you need to choose the right type of life insurance that suits you. Whether you go with term life insurance or permanent insurance, you must make sure that you get insurance from a reliable team of experts.
For more information on how we can help you, click here!
Related Reading