Vitality Life Insurance Reviews For 2022
Vitality Life takes a more active role than most insurance providers do by helping people to live active and healthy lifestyles.
Who Is Vitality Life's Target Customer?
Those who would find the cover they offer beneficial would be people who would benefit from the extra perks they throw into the mix because the more healthy activities you do, you're rewarded with a discount on your premiums.
Vitality Life Insurance Reviews. Some Positives Worth Thinking About:
Compared with the leading competition, they have a lower number of exclusions.
Defaqto 5-star rated cover from only £8 per month.
Premiums for younger men and women consistently better than many other insurers
Carry sound testimonials for customer care
Feature exceptional deals for joint cover
Better rates are obtainable for smokers and vapers.
See How Vitality's Plans Compare Against Other Leading Life Insurance Companies – Quick Quote Form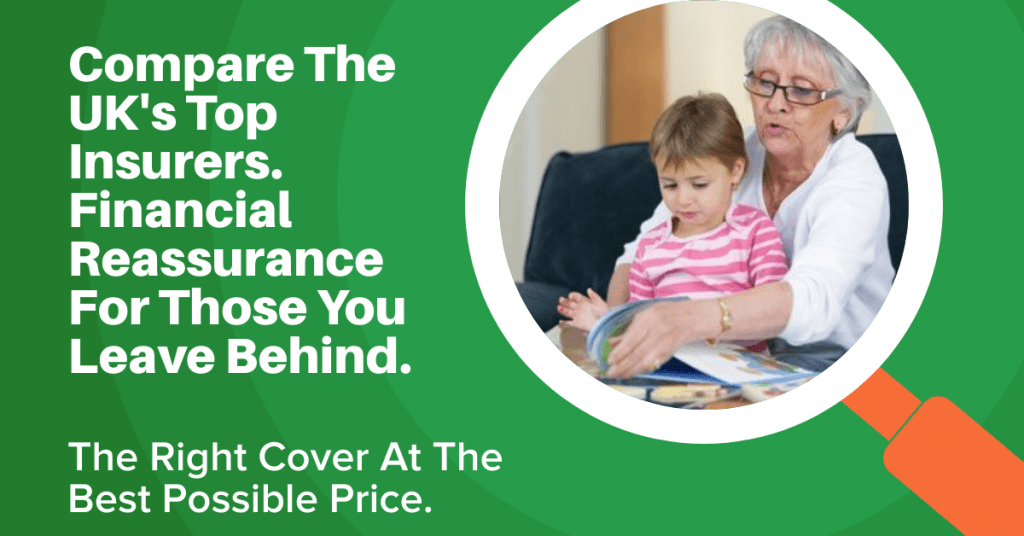 What extra perks are offered?
Healthy Living Benefits Scheme
They've been around the block long before they sprung up in 2014. Before that, it was a partnership between Prudential and Discovery trading under the name PruProtect since the insurance company launched in 2007.
In 2015, Discovery took ownership and relaunched as Vitality Life, paying out 99% of life insurance claims and a success rate of 93% claims for serious illnesses cases submitted in 2020.
From then onwards, all reviews of Vitality Life are based on the sole ownership of Discovery without the collaboration with Prudential.
Every customer gets free access to this. It offers access to its exclusive cashback scheme with select partners. The partners are companies with products and services that can help you live a healthier lifestyle. Examples include 50% cashback when you buy a bike at Evans Cycles, or if you have a Virgin Active Health Club near you, you can use it for half the price.
You don't need to be buying fitness gear like half-price fitness wearables to benefit from the scheme.
This is open to all customers, and all that's required is to use an activity tracker to track your activity. The example they give for their points scheme is earning 12 points by taking 12,500 steps a day twice a week.
Now that may sound like a challenge, but for some, it won't be considering the recommended number of steps per day is 10,000, which in miles is around walking for 5-miles. It's based on steps and will include all your walking throughout the day, so you wouldn't need to dedicate a couple of hours of walking time to reach that goal.
Help Protect Your Family's Future, Compare Top Insurers. Find Your Cheapest Quote

Complete 25,000 steps in a week and you'll be rewarded with a relaxing drink at Starbucks and a ticket to a Cineworld or Vue cinema for any screening that takes your fancy.
To help you earn your points to get your rewards, they will also keep you motivated by boosting your rewards as you progress from a Bronze level to Silver to Gold to reach Platinum status once you've earned 2,400 points eventually.
The more healthy activities you do, the more points you rack up. Even just starting, you can boost your rewards to silver status by taking an online health review, and a Vitality Health check.
If you are active, or at least interested in becoming active, this is a life insurance provider that supports its customers every step of the way towards leading a healthy and active lifestyle.
Add-Ons that Work to Bring Your Premiums Down
There are options to add to the Wellness Optimiser for £4.50 per month and the Vitality Optimiser for £3.30 per month. Both options get you better rewards and discounts, including an instant discount on your monthly premiums.
It's not a fitness cult you're joining though!
You'd be forgiven for thinking at this stage that this is a membership for an exclusive healthy living group. First and foremost, Vitality Life Insurance is an insurer. They just do things a little differently as they want to be in the business of life by protecting it. That's why there are some neat little extras in there.
As they are primarily an insurer, the cover needs to be right because life insurance is an investment towards your family's future and not necessarily the policyholder. The Vitality Life Healthy Living Benefit Scheme is there to support you in your efforts to be around for your family for as long as possible.
The Plans Vitality Life Offer
This plan is to protect your lifestyle. If a concern of yours is being unable to care for yourself in later life, this is the cover that's likely to be of interest.
The Mortgage Life Insurance
This option is as it sounds, only suitable to those with a mortgage and protects your payments in the event of either death or a diagnosis of a defined critical illness. However, for the critical illness to be applicable, it must meet the criteria set out on the policy, so the fine print will be essential reading before signing the document (more on that in a bit).
The VitalityLife Plan – Premiums starting at £10 per month
This is a level-term policy that will pay out a fixed lump sum to your family in the event of your death. Serious illness cover can be added, giving a level of protection should you take seriously ill that you're no longer able to do your job.
On the VitalityLife plan, the cover is immediate, so your life insurance starts right away rather than having to wait 28 days or the likes before any part of your life insurance policy begins. You get instant cover, so immediate peace of mind.
The maximum coverage is £20,000,000.
The Essentials Plan – Premiums begin at £8 per month
This is very similar to the VitalityLife plan with the exception of the immediate cover and a few other extras removed from this plan.
The maximum coverage is the same as the VitalityLife plan at £20,000,000.
This can be added to both plans to give you an additional level of protection should you find yourself diagnosed with a serious illness. Perhaps something that strikes leaving you unable to work, such as a heart attack. It's not cover based on you being diagnosed with a life-threatening illness but rather financial protection against a loss of income due to an illness preventing you from working.
Unlike the serious illness cover, terminal illness cover isn't so great due to the restrictions in the criteria that must be met for a successful claim. To be eligible, a terminal illness must be diagnosed and result in you having less than 12-months to live. In addition, you need to have more than a year left to run on your policy.
The Types of Life Insurance Vitality Life Offer
The amount of cover you take out at the start of your policy won't change.
Index cover gives protection against inflation. The pay-out sum your policy ensures your beneficiaries for, will increase annually on the anniversary date of your policy.
On a decreasing term plan, your pay-out decreases annually. It's generally used as a mortgage insurance product. The more you pay towards your home, the less the outstanding balance will be. Therefore a lesser sum would be required to pay the mortgage balance off. It's the cheapest of all products, with the most affordable option being on the Essential Plans providing the bare bones of a life insurance product.
Overall Thoughts
Vitality Life is a different breed of insurance provider. They aren't a company that you go through an application process with, the motions of reviewing, questioning, amending, and trying to get clear on what you're signing up for; then it's done and dusted.
At the outset, what you will find is difficulty in understanding the terms of each of the Vitality Life plans and add-ons. They miss the mark on being transparent, but then again, the vast majority of insurance providers are the same. A lot of jargon is in the fine print and even talking to company representatives leaves you with more questions than you had when you asked the first one.
The customer experience reports from Fairer Finance, an independent consumer help group, scored Vitality Life just 52% for transparency, falling short of the vast majority of providers. Of the 28 life insurers listed on Fairer Finances consumer reports data, Vitality Life ranks 22nd. Claims handling and approvals are good, but transparency is their Achilles heel.
Where they do excel is being involved with customers after the sign-up process. Often, a life insurance policy is taken out and then never given a second thought. It's just a small premium that shows up on your bank statement each month for years, or the rest of your life on whole of life policies with no correspondence after taking the policy out, other than when changes are being made.
Vitality Life has a lot more interaction going on with their customers than any other insurance provider. Just not about life insurance, but let's face it, would you look forward to a monthly e-magazine discussing life insurance? Thought not. Neither do they and it's probably why they don't. They focus on helping their customers live healthier lives for longer. They have an active user group of fitness enthusiasts, they publish and send you their e-magazine with success stories, motivational columns, and push to inspire and keep you on track with healthy living.
All the rewards partners are focused on healthy living so if that's not of interest to you; you won't find Vitality Life any different than the rest as you'll likely just disregard them as another insurance provider—a company you pay monthly for something you'll never see.
For those who are trying to live a healthy lifestyle and finding it does cost in gym fees and gadgets and you're looking to get life insurance in place, or perhaps make a switch to a provider who will support your efforts, Vitality Life would be worth investigating a little deeper.
Just remember to scrutinise those terms and conditions and all-important policy documents to ensure you understand what all the T&Cs mean as that's the only real concern with Vitality Life. While they do well to help their customers live healthy lives, they drop the ball with their industry jargon.
Want to find out how Vitality Life stacks up against the most suitable insurance providers for your current lifestyle?
At Insurance Hero, our primary role is to provide life insurance quotes that meet the needs of customers and provide excellent value at the lowest possible price point. We search, compare, analyse the policies from over 300 insurance providers, returning only the most suitable providers and policies that meet your needs and budget.
On your shortlist of suitable providers, Insurance Hero can include Vitality Life to let you see first-hand how their policies and price points stack up against their competitors.
No cost to you, no obligation either. Just an expert hand to match you with the right provider, with the right policy, and at the right price. The best life insurance UK plans can be within your reach. We also hope you have found our Vitality Life Insurance review helpful and look forward to helping you secure the best policy for your own unique needs.
When my children get to a certain age, I plan to get divorced – how does this affect my life cover needs?
Even though a joint life insurance policy can be more cost-effective, getting a single policy could be wise. Or you could think about life insurance for dads or life insurance for new mums.
Further Information:
Head Office: Vitality, 4th Floor, 70 Gracechurch Street, London EC3V 0XL.
VitalityLife Customer Services, Sheffield S95 1BW
Telephone: 0808 256 6753
Website: https://www.vitality.co.uk/life-insurance/

E-Mail: lifecustomerservices@vitality.co.uk