AA Life Insurance UK Cover Review 2022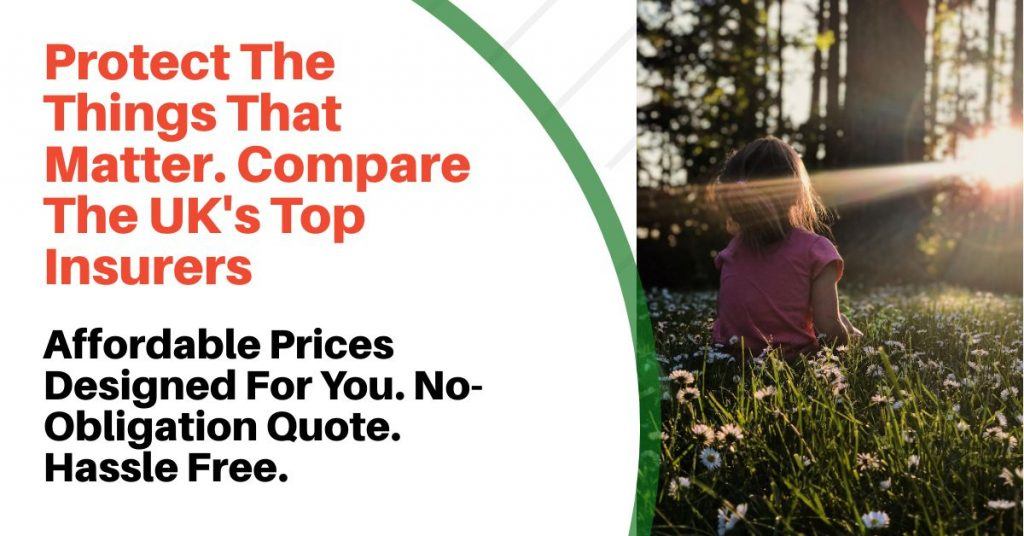 A variety of life insurance products is available including level term, decreasing term, and 50 plus.
AA life insurance is available from Automobile Association Insurance Services Limited and is provided by Friends Life Limited.
This saves you time and effort so you can focus on making a policy decision rather than looking for coverage. When searching for the best deal for you, we compare AA life insurance policies.
AA Life Insurance: A Minimum Commitment
Level term life insurance from AA starts at just £5 per month. It pays a guaranteed cash sum if the insured dies during the policy term. This policy is designed to replace the income of the insured so beneficiaries can maintain their standard of living.
Consumers can determine the coverage level, policy term, and select individual or joint coverage. Premiums are guaranteed not to increase and coverage is guaranteed not to decline as long as monthly premiums are paid. If their circumstances change, policyholders can increase their coverage.
At Insurance Hero we are able to compare a variety of other market leaders to make sure you get a great deal. By choosing our services, we can measure AA life insurance policies against other leading companies, ensuring you get a made to measure life insurance solution.
Without proper life insurance protection would your loved ones be able to do the following if you weren't around to help out?
Pay off the mortgage
Clear any outstanding debts in your name
Fund their current lifestyle
Buy a new home
Plan for a funeral
Deal with inheritance tax

Compare The Leading Life Insurance Companies. Get The Best Deal – Protect the Things That Matter

Decreasing term life insurance is designed to repay a balance on a repayment mortgage upon the death of the insured during the policy term. It features coverage that decreases with the balance of a standard repayment mortgage. This policy can also be used to cover a loan balance. The premium is lower than that of a level term insurance policy, starting as low as £5 per month, is established when the policy begins, and is guaranteed not to increase.
Consumers can take an individual decreasing term policy or select joint coverage with a partner, which will payout on the first death and then end. They also select the policy term and coverage level. Each month during the term, the coverage amount decreases. AA life insurance coverage is calculated to be sufficient to repay the capital owed on a repayment mortgage. If circumstances change, the insured may increase the coverage level.
Choice Protection If Required
A premium protection option is available with both level and decreasing term life policies. With optional premium protection, also called a waiver of premium, life insurance premiums will be paid by the insurance company if non-self-inflicted injury or illness keeps the insured out of work for more than six months. The payments will cease when the insured is deemed medically able to return to work.
An insured age 18 to 54 may also add critical illness coverage to a level or decreasing term life insurance policy that lasts for between five and 40 years. If the insured is diagnosed with a covered critical illness, a lump sum will be paid. Stroke, heart attack, multiple sclerosis, and many cancers are covered illnesses.
Specific illnesses may be excluded from AA life insurance coverage and these will be explained before the policy goes into effect. In some cases, the premium for a life insurance policy that includes critical illness coverage may not be guaranteed. Premiums could increase or coverage could decrease. Inflation may reduce coverage value.
AA Life Insurance Pays After One Year
For UK residents age 50 to 80, 50 Plus life insurance provides a cash sum to beneficiaries upon the death of the insured, provided that the policy has been in effect for at least one year. If the insured dies within the first year, a payout of 1.5 times the premiums paid will be made.
If the death is due to an accident, the full sum will be paid. Acceptance is guaranteed, no health questions are asked, and a medical examination is not required. The premium starts at £8 per month and is guaranteed not to increase (unless the increasing coverage option is selected).
Coverage continues as long as premium payments are made. If payments cease before the 90th birthday, coverage is cancelled and money paid will not be refunded. Inflation can reduce the future value of the cash payout and total premiums paid may exceed the benefit. To help address this, an increasing coverage option is available when the coverage is purchased. With this, the cash sum and premiums increase by five percent of their initial level each year.
A funeral benefit option through Golden Charter is available at no charge to help with funeral costs. It features a £250 voucher for funeral expenses for a funeral arranged by Golden Charter, even if the insured dies within the first year of the policy.
This sum is not subject to probate and is paid to Golden Charter directly to compensate the selected funeral director. If the funeral costs less than the cash benefit, the difference is paid to the estate. If it costs more, the estate or family must pay the difference.
Life insurance is important for anyone who has a financial dependent. Surviving beneficiaries will receive a cash benefit to apply toward the mortgage, bills, and household expenses. Level term, decreasing term, and 50 plus life insurance coverage are available from AA and we provide comprehensive details regarding policies suitable for you, as well as optional premium protection, critical illness, and funeral benefit coverage. The best life insurance deals are changing all the time, but we aim to reflect these changes and offer up to date information that can be relied upon.
Further Information:
AA Life Insurance is provided by Legal & General. Legal & General Assurance Society Limited is registered in England and Wales number 166055.
Registered office: One Coleman Street, London EC2R 5AA.
Legal & General Assurance Society Limited is authorised by the Prudential Regulation Authority and regulated by the FCA. Financial Services Register number 117659.