New Stats Reveal British Life Expectancy Extended
The Office for National Statistics (ONS) recently released good news for residents of England and Wales.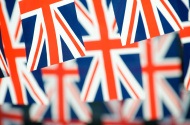 Life expectancy rates for both males and females are one year longer than they were during a previous measurement period.
Though this is cause for celebration, it is not an excuse to go without life insurance. This cover is still invaluable to dependents who outlive the insured, making it worth the cost for many consumers.
Positive ONS Statistics
The ONS reported that for the period 2009 to 2011, women lived for 82.8 years, compared to a lifespan of only 81.7 years during the 2005 to 2007 measurement period. During the same timeframes, life expectancies for men were 78.8 and 77.5 years, respectively, also reflecting an increase.
The study revealed that men and women living in East Dorset had the longest average life expectancy rates and men in Blackpool had the shortest rates of life expectancy, just 73.8 years.
Help Protect Your Family's Future. Decreasing Cover · Increasing Cover · Joint Cover Available

Contradiction with Public Health England Findings
Results of the ONS study contradict those that Public Health England found during its research and published in Health Service Journal. According to the article, findings indicated that mortality rates for Brits older than 75 have increased since the beginning of 2012. Reductions in social support or prevalence of strong viruses are suspected to be responsible for this unexpected trend.
Implications of Extended Life Expectancies
If the ONS data is considered accurate, young professionals should take action. Purchasing term life insurance while they are still in good health and of a young age will keep premium costs low throughout the term. Those who choose whole life can also find low premiums, though they will be paying these over the majority of their lives.
Life insurance provides for surviving loved ones so the insured does not need to worry about their financial wellbeing.
An extended life expectancy also has implications for retirement income. Young professionals should ensure that they will have sufficient pension savings to last throughout their extended retirement periods. This may require making some financial sacrifices now in order to live comfortably when income is no longer being generated.
Personal and workplace pensions supplement the UK state pension amount and residents can use the state pension calculator on the UK government website to determine how much money they will receive from the basic state pension.
Artificially Extending Life Expectancy
Scientists have discovered a gene that may extend life by up to 20 years. They hope their work will pave the way for a pill that helps older people improve their health and fitness and live longer. The gene they discovered, called SIRT6, is found in all mammals and protects against cell damage related to age.
By manipulating this gene in laboratory mice, they were able to extend the lifespan of the rodents by up to 15 percent. Human and mouse SIRT genes are 80 percent identical, say experts. The gene cannot be injected so scientists are trying to develop a pill that will activate it before the aging process gets underway.
Though human trials will not take place for years, male and female life expectancies of 100 years may not be unheard of in the future. GlaxoSmithKline has already invested £250 million to have a small firm work on a sister gene that may extend human lifetimes. Extended life expectancies will affect many aspects of society including the life insurance industry.