Healthy Lifestyle And Life Insurance
Does my health status influence my life insurance options?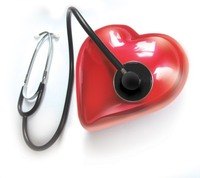 Yes, and some life insurance companies require applicants to complete a health questionnaire or undergo a medical examination.
This is most likely to happen when the policy features a critical illness benefit.
The insurance application may stipulate that the applicant must be in good health.
Certain health conditions and lifestyle choices often result in difficulty obtaining coverage or may increase premiums dramatically.
These typically include:
Certain high-risk hobbies or jobs
Smoking
Heavy drinking (more than 21 units weekly for women or 28 units weekly for men)
Health conditions like cancer, hypertension, diabetes, clinical obesity, certain disabilities, and heart defects
What is the common definition of good health?
To be declared in good health, an individual usually is not taking the prescription medication regularly, except for minor medications like those for hay fever. The individual also has not been absent from work due to sickness for more than two weeks during the most recent 12 months.
The person does not have mobility issues and is considered reasonably physically fit.
Good health does not equate to being teetotal or a super-fit individual. Life insurance companies are aware that few people are completely free of health issues and they deal with customers with different health statuses.
What if other life insurance companies have turned me away?
Contact us and let us review your situation because we might be able to help you in your search for the best UK life insurance policy.