LV= Offers Relevant Life Cover for Employer Competitiveness
UK protection company LV= recently began offering a relevant life product that should help employers attract the best workers in the business.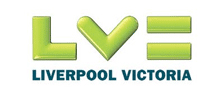 Employers can use this standalone product to establish life cover for company directors or employees in a tax-efficient way.
The product is based on the standard flexible protection plan (FPP) life product offered by LV=.
Details Regarding New Relevant Life Cover from LV=
Small businesses that do not offer group life insurance can use this new relevant life policy to compete with larger companies. It allows them to provide life cover to employees in a flexible, cost-effective manner. Premiums are considered allowable business expenses and employees usually receive benefits free of inheritance tax because the policy must be written into trust upon issuance.
Employees will receive the life protection they value at a cost their employers can afford.
The LV= FPP includes guaranteed insurability options and terminal illness cover. The new standalone relevant life cover product offers the same flexible options for completing an application and has high limits of underwriting.
How Does LV Compare To Other Leading Life Insurance Companies – No-Obligation – 60 Sec Form


This policy provides terminal illness and life cover only and cover ends once the individual reaches age 75. With the guaranteed increase option, the employee may increase the cover amount within certain limits without additional underwriting.
Attractive Features
A continuation option allows the policy to be reissued as a normal life protection policy so an insured can continue cover after leaving employment. This allows the individual to remain protected even when unemployed. If the insured later works for another employer, a new policy for relevant life cover can be established. The new employer will then take over the new policy as its owner.
LV= offers an executive assistance plan to all employees insured under its relevant life cover policies. This plan features a helpline for legal issues, a confidential line for health and general wellbeing advice, and unlimited telephone calls to a counseling service. A valuable benefit in itself, the executive assistance plan is yet another desirable offering that can make a small business more appealing to prospective employees.
If an employee such as a school teacher with relevant life cover is diagnosed with a terminal illness or dies while employed during the policy term, named beneficiaries will receive a lump sum free of income tax. Any relevant life cover benefit paid does not count toward the lifetime allowance for pensions. An employee can save substantial money by participating in a relevant life cover plan instead of using net pay to purchase individual life cover.
Applicants must be UK residents and the minimum policy term is five years, with a maximum term of 45 years. Level and inflation-link cover are available with the maximum age of entry being 69 and 59, respectively. The minimum premium is £5 monthly, there is no minimum level of cover, and the maximum level of cover is £10 million.
Employers usually establish the amount of cover as a salary multiple, similar to a group death in service scheme. Any employee of a business is eligible for this cover and an employer may take out the life of another on the life of the employer or director only.