How Group Income Protection Works In The Finance World
There's no denying the fact that stress in the workplace is a major concern. It accounts for 70 million sick days every year.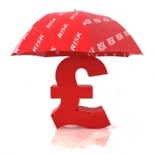 That's not getting any better. The cost to employers and the economy is estimated to be between £70 and £100 billion per annum.
The largest employment sector by far to be impacted by absenteeism is the financial sector.
Those working in finance are reported to be 44% more likely to incur sick days and long-term absences due to stress leading to mental health issues.
That problem has led to Metlife partnering with the Maudsley Learning Partnership to tackle the problem directly.
Metlife is one of the leading UK insurers for the financial sector…
Nearly all financial institutions have Group Income Protection in place. Tom Gaynor, Employee Benefits Director of Metlife UK estimates only 12-13% of businesses have this type of protection in place.
The financial sector is definitely an industry to watch as they know the importance of numbers and revenue protection, for which every business and individual can learn.
A total of 3,841workers in financial positions and members of the Trade Union Unite were surveyed about the impact of cutbacks and the working conditions.
The results of that survey showed that three out of every four respondents reported being affected by workplace stress, which included headaches, anxiety attacks, and depression. It is little wonder The Priory Group (Europe's largest mental healthcare provider) report an increase of 106% in new patient assessments to January 31st 2016. All assessments will be GP referred, but there are options to Self Fund the care and bypass the long waiting times that's rapidly becoming the slogan of the NHS.
For those working in the finance industry, the majority of leading financial institutions have themselves and employees covered through Group Income Protection; protecting businesses from the revenue loss incurred through sick days and protecting the income of staff when they're forced off work for a longer period of time due to mental health issues or other conditions.
For the average worker outside of the Square Mile and financial sector, and not benefiting from proactive employer financial arrangements and support partnerships, the onus is left to the individual to protect themselves from the impact of income loss.
The financial sector is the one to watch right now because the industry as a whole is being proactive in protecting revenues, and supporting staff with partnerships with mental health providers. Some are creating tailored employee benefits packages to assist with the burden of stress, but there is a huge 87% of businesses with nothing in place to protect themselves or their staff.
The vast majority of workers are on their own when it comes to finding support for their own well-being. If you work in the finance sector, you have the support of the Bank Workers Charity and other initiatives put in place by employers but the fact remains, the vast majority of people not involved with financial positions have nothing in place from their employer to support them in times of a crisis.
With workplace stress on the increase, mental health is something everyone needs to take seriously
One of the things that can help reduce the burden is having Income Protection in place. If your employer has a Group Income Protection option, it is worthy of considering joining, however, since many small to medium-sized employers don't carry this type of business protection that you could benefit from, it's up to you to protect your own income.
You can do that with Income Protection plans; however, not all are the same. As witnessed with the financial sector providing support to their staff, there are income protection plans that give you more than a monthly salary replacement. Some plans can support you with financial assistance enabling you to self-fund treatment such as accessing the Priory services for faster rehabilitation, or any treatment you require.
Not all plans go above the money aspect to cater to your health as well.
One provider that includes a total care package on their income protection plans is Legal and General. The aim of the plan is to get you back to health and thus – back to work.
You don't need to work in finance to benefit from the types of packages tailored to high-stress jobs. Every employee has the ability to take independent advice and steps to protect more than their income and access the support services needed to get back to health and back into the workplace with less stress.
Related reading: