Best Life Insurance For People Over 55 2022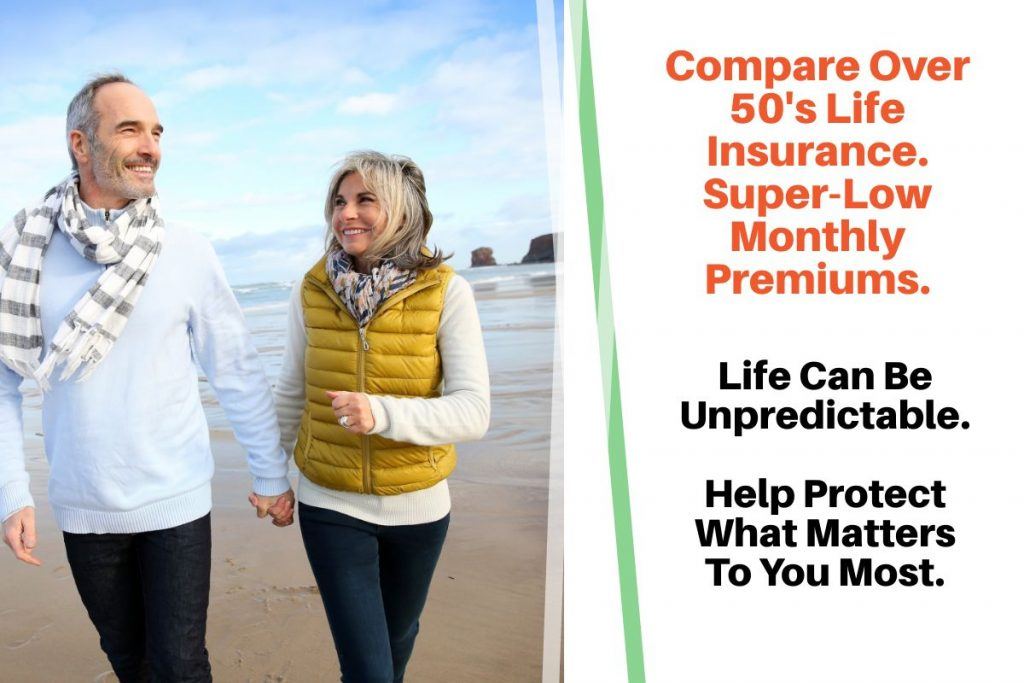 The 55th birthday is a good time to think about life insurance if the cover is not already in place.
As we age, life insurance becomes more expensive because a claim is more likely. Someone with health issues may find it even more expensive to purchase a life policy.
Life insurance policies created for people older than 55 make the cover more affordable. Individuals over age 55 are grouped together when determining premiums, eliminating the assessment of individual risk.
Life Insurance Over 55: No Medicals Required
Over 55 life policies do not require medical examinations so as long as the applicant meets the UK residency and age requirements, acceptance is guaranteed. Most providers offer guaranteed acceptance through age 75 and some even extend this to age 85. This makes it possible for people who are older than 55, in any medical condition, to provide beneficiaries with financial security. This may seem insignificant now but it can make a huge difference to surviving loved ones.
Aged 55 Or Over And Need Cover? Compare The Leading Life Insurance Companies Below – No-Obligation 50 Second Form

Life insurance over 55 premiums are based on smoking status, cover limits, and age at the time of application. As long as the insured continues to make premium payments until the stipulated age, the policy will pay a lump sum when the individual dies. If premium payments cease prior to that time, coverage will be cancelled and premiums paid will not be refunded. Therefore, it is important to budget for this expense over the long term.
Potential Drawbacks To These Policies
Most products have conditions and life insurance over 55 is no exception. The initial one to two years of cover is considered a claims blackout period so if the insured dies, a payout will not be made unless the death was accidental. The length of this claim-free period is determined by the insurer so consumers should review this when comparing policies.
If the insured dies during the blackout period, some insurers provide some financial compensation by refunding the premiums paid. Even this small amount of money can go a long way.
Since this insurance is designed for people older than 55 and a medical examination is not required, premiums are higher than those paid by younger individuals in good health. If the insured lives to age 80 or older, the total premium payment could exceed the policy benefit.
Cancellation of the cover does not entitle the former insured to a refund of premiums and beneficiaries will not receive a payout if the individual dies after the cover is terminated.
Consider life insurance cover from a lifelong perspective when determining whether it is necessary. For many people, the financial security provided to loved ones makes this cover worthwhile. Beneficiaries can use the money to pay down the mortgage, repay debts, cover final expenses, and help with ongoing bills. They can keep their savings intact and might even have extra money to invest or create a nest egg.
Decisions to Make When Considering Over 55 Life Cover
The process of purchasing life insurance when you are single is relatively straightforward. It becomes a bit more complex for married individuals. Spouses who are over 55 can choose to purchase a joint whole life or term policy or each person can purchase an individual over 55 policy.
An individual policy is usually more expensive but it carries several benefits. While a joint policy pays out only once and is then cancelled, each individual policy carries a payout so a named beneficiary will receive two payments. This makes individual policies attractive options for parents.
An individual policy can also be tailored to the policyholder. If one spouse earns more money than the other, this individual can purchase a higher level of cover. This allows the other spouse to minimize costs while still securing cover that benefits survivors. Couples with children should ensure that the limits they select will be enough to cover education and other future expenses the younger generation will encounter.
Some people over 55 forego this cover because they receive death in service benefits from their employers. Death in service benefit lasts only while the individual is employed with that company and the limit may not be enough to support survivors. Waiting to secure cover will only make it more expensive. Therefore, people who are older than 55 should make life insurance a priority. Fortunately, Insurance Hero makes this easy to do.
Shopping for Life Insurance Over 55
Several companies offer life policies to UK residents older than 55. Rates vary by provider so consumers should shop for the best deal. They can save time and effort by using the Insurance Hero website because we do the work. We scan the market and return rates from multiple insurers, making it easy for consumers to compare offerings.
Our network includes the best companies in the industry and our technology enables us to search hundreds of policies quickly. You receive free quotes to compare in order to find the best deal.
Premiums for life insurance over 55 years of age begin at just £5 a month. Using our site removes the pressure and obligation inherent when shopping directly with an insurance company. Our representatives have years of industry experience so they will be happy to answer questions and provide more information about this special type of life insurance.
Once they have reviewed our free quotes, shoppers can rely on us to help them complete the required documents. We provide assistance every step of the way, removing the confusion and frustration that often results when purchasing life insurance elsewhere. The new policy becomes effective once the application is approved and it remains in force as long as premium payments continue.
There is never a bad time to buy life cover over 55 and Insurance Hero makes the process simple. We work directly with life insurance companies that offer guaranteed acceptance policies to UK residents who are older than 55. By shopping on our site, these individuals receive multiple quotes within a short period, allowing them to find the best deals on life cover that will protect their beneficiaries financially.
Few things provide the peace of mind that life insurance does and we make it fast and easy to find an affordable policy.
10 reasons to consider life insurance over 55
Your children are your financial legacy so they should be a priority
You need to provide for your loved ones in the event of your passing
A life insurance policy will not only pay out a lump sum but will also provide for payments for your dependents for years to come
You could end up paying a lot of money for medical treatment, so you need to protect your family in case this happens
You should start thinking about life insurance as soon as you are married
You should not wait until you are past 55 to think about buying life insurance, now is the best time
Life insurance will help your family to pay the debts after your death
You can protect yourself and your family in case of an accident
Your life expectancy is more likely to be shorter than other people