Reasons to Purchase Life Insurance In 2021
Upon initial consideration, paying to insure your life may seem unnecessary and expensive.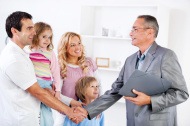 Closer investigation reveals that life insurance is worthwhile for multiple reasons.
When considering whether buying a life insurance policy is wise, review these details to recognise why this investment would be worthwhile. To recognize the benefits of life cover we must take a comprehensive, long-term approach to life itself.
Best Reasons to Purchase Life Insurance
Most people purchase life insurance for one overriding reason: to provide surviving loved ones with financial stability. Beneficiaries can use the life insurance payout to pay funeral or cremation expenses or cover final medical bills.
The benefit may be enough to reduce mortgage repayments or repay the entire mortgage balance. If the family includes minor children or grandchildren, the payout may be well-spent on educational expenses for these youngsters.
It is not always expensive to purchase a life insurance policy with an attractive benefit. Type of life cover, policy term and limit, and health condition and age of the insured are several factors that affect the premium. In general, a life insurance policy is less expensive and easier to obtain when the applicant is young and healthy.
Save Money On Life Insurance and Get A Fast, Free, No-Obligation Quote


Within the UK, several companies offer cover and some of them provide multiple types of life insurance, making it possible for many consumers to find a policy that offers desired benefits and is reasonably priced.
Comparing Cover is Important
One life insurance policy is different from another so read terms and conditions carefully to identify the cover and exclusions of each plan. Participation in a high-risk hobby, extreme sport, existing medical condition, or death due to drug or alcohol abuse may nullify a policy.
The document entitled "Key Facts" or "Key Features" usually contains these details. To find the best cover for your personal situation compare the features of several policies offered by different carriers. Confirm the cover age limit because some policies cancel cover when the insured reaches a designated age.
If shopping for a term life policy, ask whether it provides a lump sum payout if the insured is diagnosed with a terminal illness while the cover is in force. For all types of life policies, inquire whether extra benefits such as critical illness cover are included.
In some cases, these benefits may be included in the plan premium but in others, an extra payment may be required. When discussing premiums with providers find out whether the policyholder is penalised for skipping a payment.
Financial Considerations Regarding Life Cover
Life insurance is designed to benefit survivors financially but the insured should also consider how this cover will affect him or her financially. This requires understanding the handling of policy cancellation and knowing whether the policy holds any cash-in value.
The insured should also consider tax implications for named beneficiaries and may need to structure the policy in a special way to limit these. For example, the value of the estate may cause the life benefit to be subject to inheritance tax unless the insurance policy is included in a trust. Tax laws are subject to frequent changes so it is wise to consult with a financial professional.
If the features and benefits of life insurance seem appealing, shop for an affordable life cover that provides a sufficient benefit for loved ones. Think carefully when selecting beneficiaries because these are the people who will receive the payout when you die.
Before signing any documents, get answers to all relevant questions. To keep cover in force, make premium payments as scheduled throughout the future.