Total & Permanent Disability Insurance TPD
Total & Permanent Disability insurance, or TPD, is commonly offered as a rider on a critical illness or term life policy.
This coverage pays a lump sum benefit when there is no hope that the insured will recover from a disability.
Receiving a payment while still alive helps the insured cover medical bills, costs of care, and living expenses during the remainder of the lifetime.
It eases the financial burden created when the individual is no longer able to work. The family will not be required to make huge financial sacrifices to continue its lifestyle
To determine whether and how much money will be paid, the insurance company uses the definition of total and permanent disability that was in effect when the policy was purchased. Health and occupation factor into this definition, affecting whether a benefit will be paid.
 Easily Compare The Leading Life Insurance Companies Fast Quote Form

For example, the "own occupation" definition of disability will make a payment if an injury or illness prevents the insured from performing the essential duties of his or her occupation on a permanent basis.
The type of work performed by the insured or not having a job prevents this definition from being used. In this case, the life insurance company may use a definition that defines disability by whether specific tasks like walking, lifting, speaking, and dressing can be performed. If an injury or illness permanently prevents the insured from performing one or more of these tasks, with quantity determined by the insurance company, a benefit may be paid.
Reasons to Purchase TPD Cover
The lump-sum benefit provided by a TPD policy can be used for any purpose. This allows the insured to pay off debts or repay the mortgage to reduce ongoing living expenses. Many policies double the benefit, subject to a maximum amount if the insured suffers the loss of sight or limbs. This extra money should come in handy as the individual and family members adjust to the new lifestyle created by the illness or injury.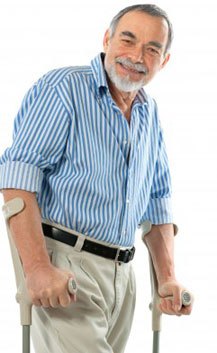 A disability may come on suddenly, so it is important to be prepared. By having this coverage in place, the shock resulting from a permanent disability is reduced. The family can focus on making the insured comfortable rather than worrying about how to pay living expenses.
Retiring is one thing but being medically advised that you will never work again is quite another. It requires adjustment by not only the affected individual but also everyone touched by his or her life.
TPD Vs. Critical Illness Cover
There are differences between TPD and critical illness coverage and TPD should be considered a subset of critical illness. Critical illness insurance pays a lump sum when the policyholder is diagnosed with one or more serious medical conditions that are outlined in the policy. Nearly all critical illness policies include life insurance coverage and are considered an income protection top-up or suitable for a mortgage payment.
A TPD policy typically covers any medical conditions and illnesses that are not specified in the critical illness policy. The only stipulation is that there is no long-term prospect of the insured recovering. Some employers provide TPD coverage in the employee benefits package.
However, the benefit level is usually not sufficient, so supplemental TPD coverage is recommended. Consumers who are looking for this coverage can find it through us without having to contact insurance companies individually to find out whether they offer it.
Confusion Regarding TPD
The insurance industry has long been divided regarding how to resolve TPD-related issues. TPD clauses found in critical illness policies represent three percent of claims. However, more than half of these are declined due to a lack of clarity regarding what is covered. Initially, the Association of British Insurers (ABI) said this clause should be eliminated, then it called for rebranding, finally deciding to improve the definition.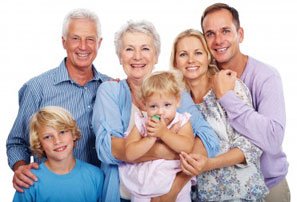 In February 2011, the ABI published an updated statement of best practice regarding critical illness cover. This introduced several model TPD definitions from which insurers could choose to more clearly explain what is covered and what is not. This was designed to help consumers more effectively compare policies. Definitions included being permanently unable to perform one's own occupation, a suited occupation, any occupation, three specified work tasks, or looking after oneself.
These standard definitions were groundbreaking because they were the first of their kind in the world. They were designed to clarify critical illness policies and more closely align customer expectations and payouts. The hope is that consumers will take out the correct policy, avoiding the past practice of taking TPD when income protection was the more suitable option.
Since TPD is commonly tied to an occupation, it was confused with income protection. Consumers took out TPD plans expecting to be paid a monthly income during a period they were out of work. This led to an abundance of TPD coverage disputes.
The ABI best practice statement also included improvements to definitions of a terminal illness. All members of ABI are required to implement one of the new definitions by the end of 2012. After this time, consumers should have a much easier time comparing policies. Until then, our representatives are happy to provide clarification and answer questions that customers have after reviewing the policies available to them.
Be Proactive
Though many people are quick to insure their home or car, they do not adequately insure their most important asset, their ability to earn income. TPD insurance provides financial security, allowing the insured and dependents to survive financially if a disability renders the insured unable to return to work on a permanent basis. Dealing with a permanent disability is difficult in itself and should not be complicated by financial issues.
As with most coverage, purchasing total & permanent disability insurance (TPD) when you are healthy will result in lower premiums. Use our site to shop for policies and let us know if you have any questions. We are confident that the premiums we return based on your search criteria will include several affordable options.
Once you make a decision, complete and submit an application to be covered as quickly as possible.