Association Of British Insurers ABI And Life Insurance
The Association of British Insurers (ABI) provides general information regarding savings and insurance products and services.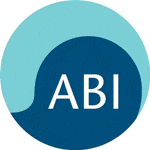 This organization was formed in 1985 and is funded by subscriptions of its more than 300 member companies, which represent more than 90 percent of the insurance market in the UK.
ABI makes a societal contribution by helping people with short and long-term risk management.
This organization offers valuable advice to consumers who are considering life insurance.
Life Insurance and Why You Might Need It
Life insurance provides a lump sum of cash when the policyholder dies during the cover period. Consumers pay a lump sum or monthly premium for this cover to protect loved ones financially should the policyholder die during the policy term.
Life cover benefits can be used to repay a mortgage, pay off debts, cover funeral costs, or pay living expenses for surviving beneficiaries. Every consumer with a partner, children, or any other relatives who are dependent upon his or her income should consider purchasing a life policy.
When considering whether the cover is warranted, consumers should list financial dependents including the spouse, children, siblings, and parents. Calculating the current amount of financial support for these individuals and comparing this to the amount that will be needed in the future will reveal gaps.
It will also illustrate how the death of the prospective policyholder will affect dependents financially. Expenses for a mortgage, education, loans, debts, household bills and living costs must be covered by something.
Employer-Provided Cover
Some employers offer a group life scheme, sometimes called death in service benefit. Consumers should contact their employers to determine the existence of this policy and what it covers. If the cover is not sufficient for the needs of named beneficiaries, a separate policy may be necessary.
When a life change such as marriage, children, purchasing a home, or preparing for retirement occurs, the individual should reexamine whether an individual policy is warranted.
Exploring life insurance premiums will reveal the effects of age, lifestyle, occupation, and medical history. Premiums are lower for young people who are in good health and do not have high-risk careers or hobbies. After receiving several quotes for the desired type and level of cover, consumers should determine whether the household budget permits a lump sum or monthly premium payments.
Types of Life Insurance Cover
There are several types of life insurance policies and the reasons for choosing life insurance to determine which one is best. Term insurance provides coverage for a pre-specified period while whole of life cover, also called life assurance, provides cover for the lifetime of the policyholder.
A term insurance policy with a family income benefit will pay out a fixed amount of money over a specified period rather than paying a lump sum. Over-50 life insurance policies are designed for individuals older than age 50.
This cover is designed to cover funeral costs, repay some debts, or provide beneficiaries with a small sum. Critical illness cover can be purchased as part of life insurance cover or as a separate policy. It pays a benefit if the policyholder is diagnosed with a specific medical condition.