Is There a Recommended Life Insurance Alternative?
Whether they are declined for a whole or term life insurance policy or simply do not wish to bother with life insurance, some UK residents look for an alternative.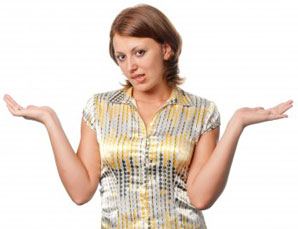 Death can happen at any time and most people deem it important to provide financial support to surviving loved ones.
There are alternatives to life insurance and the most common ones involve saving or investing the money to provide a nest egg for beneficiaries.
Saving or Investing What's Best?
Providing surviving family members with enough money to live on following your death requires saving or making investments that earn tens to hundreds of thousands of pounds. For people who earn significant income or who are excellent investors, this may be achievable. For others, saving this amount of money can restrict the lifestyle in an unhealthy way.
The advantage over buying a life insurance policy is that saved money is available rather than used to pay insurance premiums.
One of the major problems with saving money to benefit others in the future is that we do not know when we will die. We may not have enough time to save a sufficient amount of money to benefit our loved ones over the long-term.
Need Cheap Life Insurance Cover ?- Try Our No Obligation – 30 Sec Form

To maintain their current lifestyles, our beneficiaries may require enough money to cover a lifetime of mortgage payments or the repayment of the mortgage balance. They may also need enough income to cover expenses until they can secure employment that provides sufficient income or until children reach adulthood.
Mortgage Insurance
Homeowners may want to consider mortgage insurance plans as alternatives to life insurance. This type of policy helps to prevent the mortgage loan from going into default in the event of the illness, accident, unemployment, or death of the policyholder. It is actually a combination of mortgage payment protection insurance, critical illness cover, and mortgage life insurance so technically there is a life insurance component to it.
Applicants may select a level term policy designed for an interest-only mortgage, a decreasing term policy suitable for a principal repayment mortgage loan, or a mortgage life insurance policy featuring indexation that tracks the Retail Price Index and increases the assured sum annually in line with inflation. A life insurance provider can advise whether this type of policy is a suitable and affordable option.
Individuals Without Dependents
People who do not have dependents may opt for stand-alone critical illness cover or income protection insurance that provides a financial benefit if the policyholder is unable to work due to a critical illness or redundancy. Someone with no beneficiaries is not usually concerned about leaving money to surviving family members because these individuals are not immediate relatives.
Though life insurance is popular it is not for everyone. People who prefer to bypass it should consider saving and investing as alternative ways to provide for surviving loved ones. Homeowners may wish to consider a mortgage insurance package. Individuals without dependents may prefer to focus on taking care of themselves financially should an accident, illness, or job loss render them unable to work.