Professional Sports Life Insurance Income Protection & Critical Illness Cover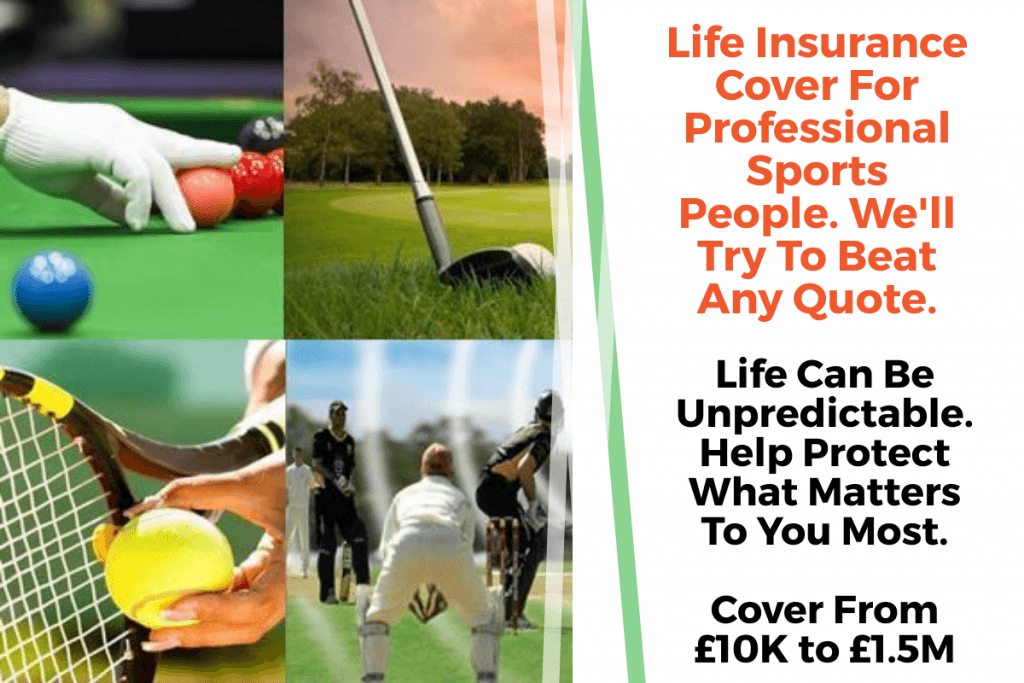 Do you participate professionally as a sports person? If you became injured or even died while participating in your activity, would your loved ones suffer financially?
Consider professional sports life insurance, critical illness, or income protection cover. Why not compete in your sport at the highest level with complete financial peace of mind. This informative guide makes for essential reading. Read on to find out more.
Save Money And Get A Quote Now. Protect Your Family Before Its Too Late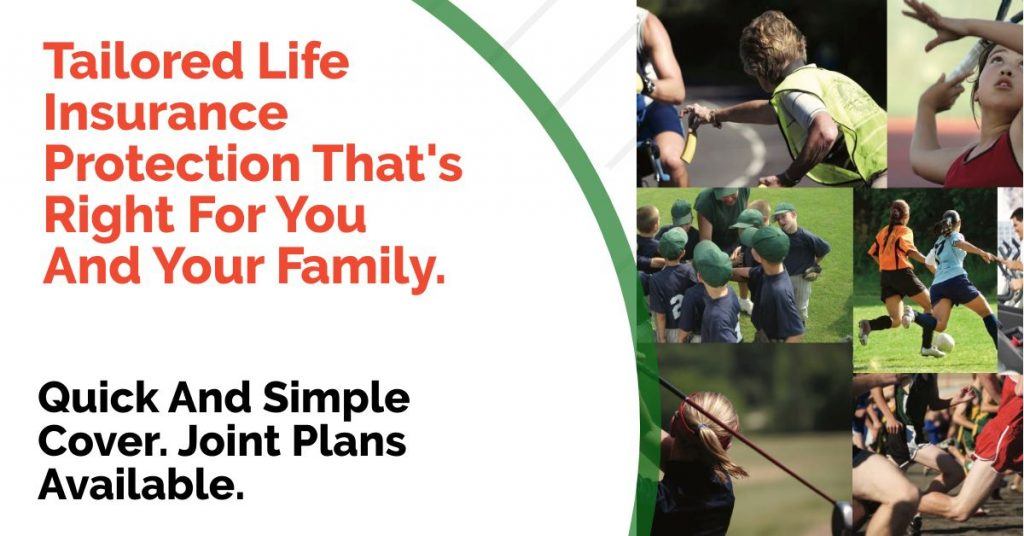 How does Professional Sports Life Insurance Cover Work?
Life insurance pays out a pre-agreed financial lump sum to designated beneficiaries should you die. This cover amount is the result of paying regular premiums into your policy over an agreed fixed term.
Typically, life insurers will quote standard rates for those employed in ordinary professions and of good health.
Occupations that are perhaps at higher risk can attract premium loading. For professional sportspersons, this can occur in contact sports, sports involving intense training, and those taking place at high speed or great height.
Here are two simple examples:
Contact Sports: Professional Rugby Players and American Footballers train to cope with the demanding contact nature of their sports. Training involves specific training to put on muscle and can result in participants exceeding body mass index limits. BMI is a measure used by underwriters as part of the quote process. Exceeding it can result in higher premiums.
High-Speed Sports: Professional motorsport involves a higher degree of danger than other sporting activity. The threat of a high-speed impact is constant and can cause severe injury or death. Specialist underwriters calculate the risk, which can result in a loaded premium, comparable to that risk.
Compare UK's Top 10 Insurers. Quotes Cheaper Than Going Direct!

Insurance Hero has relationships with underwriters specialising in insuring professional sportsmen and sportswomen.
We provide sports life insurance and associated cover to sports, including but not limited to, the following:
Cricketers
Racket sports including squash and tennis
Golfers
American footballers
Boxers and other combat sportspersons
Weightlifters and strongmen
Swimmers
Track and field athletes
Insurance Hero has a professional team of brokers well versed in providing tailored, competitive life cover for professional and semi-professional sportspeople and athletes.
Specialist underwriters work with Insurance Hero because they trust us to correctly provide accurate information about your sporting activities the first time, every time.
This allows them to quote competitively, knowing that the quoted professional sports life insurance premium closely matches your level of activity. It eliminates any payout disputes should you die because something was incorrect at the policy outset.
We Want to Build Rapport with You at Insurance Hero
Our team will undertake a fact-find with you in a discreet manner.
Questions we ask include the following:
Do you participate in your chosen sport with any medical conditions?
Do you have medical conditions as a result of your participation?
How old are you?
Where and how frequently do you train?
What is the intensity of your training?
How long do training sessions last?
Where does training take place?
Do you train alone or as part of a group?
Do you train in dangerous locations?
How long have you participated in your sport?
For more information on professional sports life insurance and how we can help, contact Insurance Hero today on 0203 129 88 66. Our friendly team of independent brokers is here to provide you with impartial help, including a no-obligation quote. Remember, your policy is our priority!
Associated Life Cover: Critical Illness and Income Protection
Insurance in sports life protects your loved ones financially only if you die.
Critical illness and income protection cover provide financial protection if you are no longer able to work, can only work at a reduced level, or cannot work for a defined period due to accident or injury. Read on to find out further about these two covers.
Critical Illness Cover Explained
Critical illness cover provides a financial lump sum should you be diagnosed with a critical illness or require a qualifying emergency medical procedure. The payout funds by paying in regular monthly premiums at the outset of the policy over an agreed fixed term.
A professional sport can be associated with a specific type of injury not extensively covered under standard terms.
For example, professional boxing has long had an association with critical illnesses, including some of the following:
Traumatic Brain injury
Stroke
Coma
Parkinson's disease
Alzheimer's disease or pre-senile dementia
Benign brain tumour
Coma
Intensive care
Cardiac arrest
Heart attack
Heart valve replacement or repair
These come under the terms of a standard critical illness policy. More extensive coverage of these illnesses may involve premium loading, and some types of injury may see exclusion.
Critical illness has three types of cover:
Level cover is where the payout amount remains the same for the duration of the policy. This can be useful to cover the obligation of an interest-free mortgage.
Increasing cover is an increase in the payout amount to keep pace with inflation as measured by the consumer price index (CPI).
Decreasing cover is where the cover amount reduces over the term of the policy. It is useful if the cover precisely matches to pay out against an outstanding mortgage, which decreases over time.
Income Protection Cover Looked At
Income protection cover works to provide a replacement salary should you be unable to work for a period. For professional sportspeople such as tennis players, not being able to play because of injury means no prize money.
Income protection provides a pre-agreed salary until you can return to your chosen sport. Once a claim takes place, cover can be supplied from as soon as one month, meaning you can focus on making a complete recovery in a reasonable frame of mind with no financial worry.
Income protection is particularly useful if you have outstanding financial commitments.
It may include:
An outstanding mortgage
Credit card debt
Personal loans
Equity release
Car loans
Hire purchase agreements
Interest-free finance
For more information on critical illness and income protection, please contact Insurance Hero today. Our professional, friendly team will walk you through the steps needed to provide a competitive, tailored quote.