Canoeing And Kayaking Life Insurance Cover 2022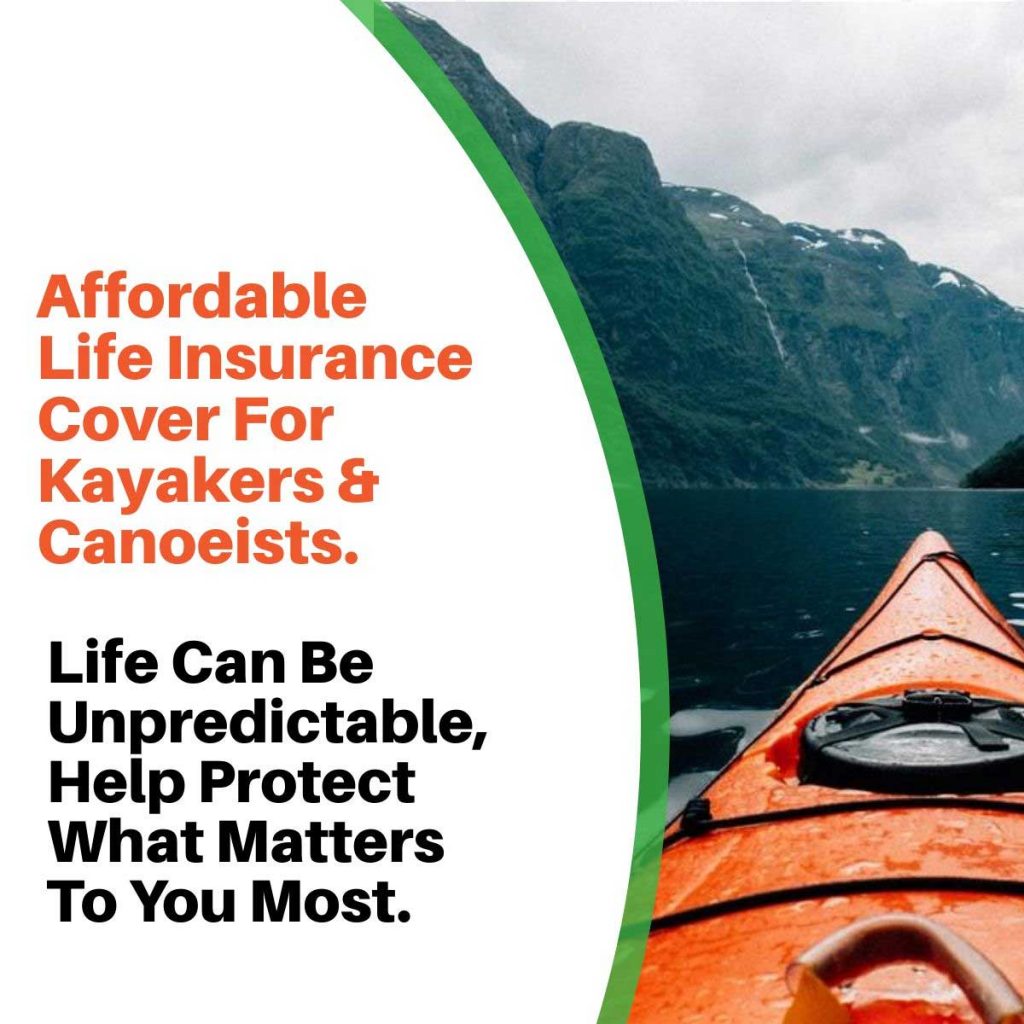 In this brief guide, we will explain why, as a Kayaker, you should get life insurance cover.
We will even share with you how we can provide not only a competitive quote but also one closely aligned to your needs. Read on to find out more.
Should I Get Kayaking Life Insurance Cover?
Canoeing and kayaking can be considered higher-risk pursuits. If you have a family, what happens to them if something happens to you during your participation in this activity?
Whether you canoe or kayak professionally or recreationally, why not enjoy your activity knowing if you die, your loved ones will be financially secure. Do you have financial commitments?
Consider life insurance if you have:
An outstanding mortgage
Outstanding personal loans
Credit card debt
Only one source of family income
Family or dependents who are reliant on you financially
Large bank overdrafts
Hire purchase agreements
Quality Low – Cost Life Insurance Without The Expense & Gimmicks. Just Quality Cover – 60 Second Quote Form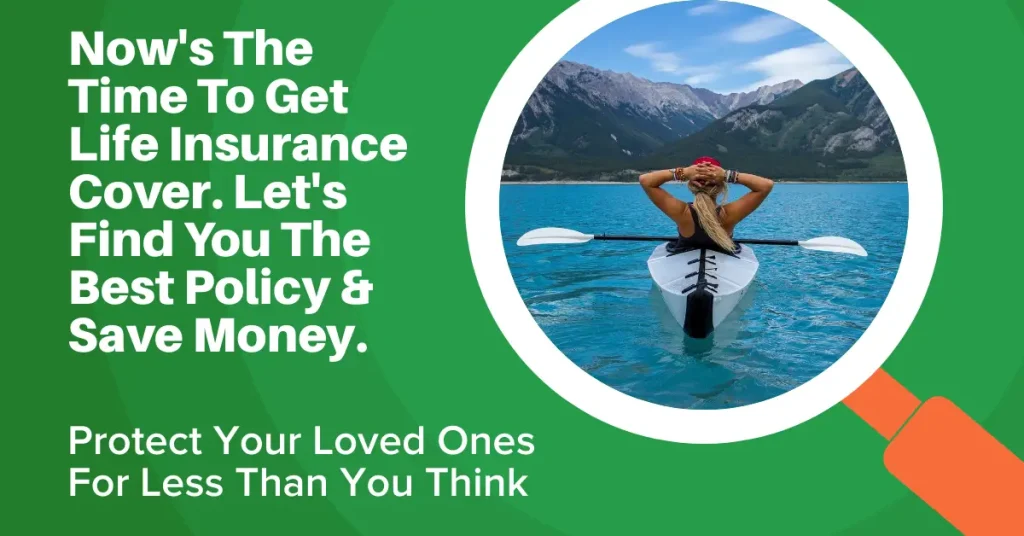 How Insurance Hero can help
Insurance Hero has established relationships with specialist underwriters in kayaking and canoeing.
Underwriters we use do understand the British Canoeing grading system. This system runs through the difficulty of canoeing using a points-based system from one to six. Criteria include the distance from shore, water temperature, and if you paddle at night.
Underwriters value our thoroughness for providing in-depth details of your regular canoeing activities, allowing them to grade you accurately. Why pay more for life insurance and associated cover because an agent has not spent the time going through your canoeing activities precisely.
Questions that we will ask through a fact-finding questionnaire will include:
Are you a white-water canoeist?
Do you canoe professionally as a sportsman or instructor?
Do you canoe or kayak alone or in a group?
Do you kayak on a lake or the open sea?
Do you canoe near specific places known to be dangerous?
Are you a member of the British Canoeing organisation?
Are you a member or affiliated to any other bodies or an outdoor instructor?
If you are not involved in grade five white water canoeing, why should you pay a higher premium for this? It may result in your kayaking activities being excluded from a policy altogether, which is the worst outcome.
What Is Life Insurance Cover for Canoeing?
Life insurance provides coverage for your family and dependents should anything happen to you. In return for regular monthly or annual premiums, an insurance underwriter will pay out a lump sum if the policyholder dies.
Just because you are involved in kayaking does not mean that your premiums will automatically be higher. We want your canoeing activities included in a policy and not excluded.
Contact Insurance Hero on 0203 129 8866 for a fast and free quote. Our small and friendly team will make sure that you receive a competitive premium from underwriters specialising in providing life insurance cover for kayaking, canoeing, and other action sports.
What is Critical Illness Cover?
A policyholder covered by critical illness cover receives a lump sum payout should they no longer be able to work either through a medical diagnosis or a medical procedure. Not all illnesses or surgical procedures are covered. It is essential to clarify what is covered before a policy commences. For example, not all types of cancer get covered. The terms and conditions of the critical illness cover will include what is covered.
Find The Cheapest Price Today For Life Insurance Using Insurance Hero 100% Free Quote
For example, they may consist of some of the following:
Heart valve repair or replacement
Motor Neurone Disease
Structural heart surgery
Heart attack
Blindness
Liver failure
Parkinson's disease
Alzheimer's
Loss of hand or foot
Stroke
Brain tumour
Heart surgery
Benign spine tumour
Pulmonary artery surgery
Heart valve replacement or repair
Progressive supranuclear palsy
The cost of critical illness cover will be affected by existing conditions you may have and importantly, as a canoeist or kayaker the water activities.
How does Income Protection work?
Income protection is insurance covering you if you are unable to work for a time. Typically, by paying regular premiums, you will receive a salary should you be unable to work, usually through an accident or illness. The policy triggers after a pre-defined period which can be from as little as one month to one year after you stop working.
If you have an accident when kayaking, why not be able to focus on getting back to work knowing your loved ones are financially protected.
If you have any of the following financial commitments, you should consider income protection:
Personal loans
Car loans
Credit card debt
Bank overdrafts
Mortgage
Equity release loan
Enjoy your canoeing or kayaking in the knowledge that your financial circumstances are watertight for any eventuality, including both accident and illness.
Insurance Hero wants to help you provide peace of mind for your family. Contact our friendly team now on 0203 129 8866 for a no-obligation quote. You may be surprised by our competitive quotes even as a white-water canoeist.