Will I Save Money With a Term Life Insurance Policy?
Life insurance policies come in a variety of policy options, so you have plenty of choices when looking for a policy that can give you both the peace of mind to take care of your family as well as not stretch out the budget too far.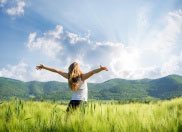 Having an understanding of all of these policies, benefits, and drawbacks will help you make the proper decision.
The Whole Life Insurance Option
This type of policy is the most expensive, but it also has the most benefits. This type of insurance can also be obtained as a type of investment for the holder. Policies can usually be cashed in prior to death for their value (meaning the value the holder has paid into the policy). For many, this option simply is not affordable so they choose one of the two remaining types of policies.
What About Universal Life Insurance?
This type of policy is not as common in the UK as it is in the United States, but they are still available. In addition to being cheaper than whole life, there may also be some restrictions pertaining to how the policy can be cashed in. However, like the Whole Life Policy, this type of insurance will hold cash value.
Term Life Insurance Policies
This is the most common and more popular policies you will find, mostly because of how financially friendly it is. However, the downside is the terms can be very restrictive and like its name, the policy is only good for a specific period of time.
There is no cash value to the policy, unlike the options listed above, On the other hand, it will offer you and your family peace of mind during the term of the policy.
The costs of a term policy are far lower than any other type of policy available. For instance, a whole life insurance policy of £100,000 would cost about £75/month for someone in his or her late 20s or early 30s that is in exceptional health. The same term life insurance policy would probably cost less than £10/month for the same coverage.
While there are some companies that will allow a policy to be secured without a medical exam, most will require some type of physical to establish the premium. In addition, the actual term available may be age restricted. For instance, securing a 20-year term life insurance policy at the age of 35 will be fairly simple, not so at the age of 70.
So, to answer the initial question, yes, buying term life insurance will save you significant money, but you need to ask yourself if it will provide everything you need for the amount of time needed. Remember, though, you can always add additional coverage down the road when finances are better if you so desire.
If you would like more help in deciding what type of life insurance policy is best for you, feel free to contact one of our Insurance Hero policy specialists today.